This November, once again we're showing our support for PhD2Published's Academic Writing Month (AcWriMo). Whether you're confident in your academic writing or not, it's a great way to harness the energy of the researcher community and inspire or be inspired by your peers. We all get writers block at some point or other and AcWriMo is the perfect time to obliterate it!
Building on last year's AcWriMo success, we've convinced even more leading researchers in their field to share their most useful writing tips in November. We'll be publishing these on our Twitter account @ECRPubConnect so don't forget to sign up and follow us.
Even better, this is your opportunity to join these leading minds by tweeting your own academic writing tips. Some of us write better in the morning or late at night. Others after a yoga session or even after a pint of beer and a bag of chips. Whatever it is, let us know on your Twitter feed using the hashtag #AcWriMo. Now here's a tip from us: include a selfie of you carrying out your tip for maximum impact, engagement, and fun.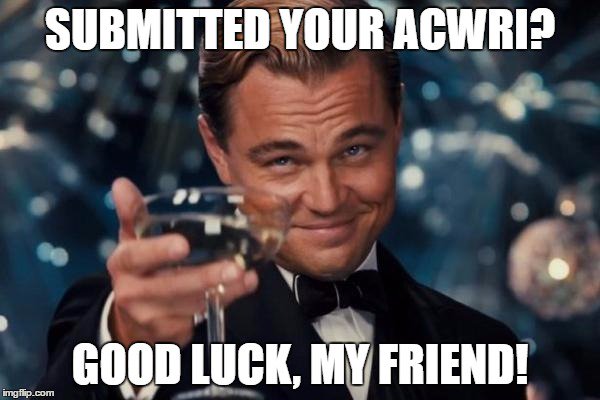 And on November 15th we're hosting a completely free and unmissable AcWriMo special webinar: 5 diseases ailing research – and how to cure them. Join us and Prof. John Antonakis, Editor of The Leadership Quarterly, who will highlight the symptoms of these diseases, the harm they have caused and what remedies can be developed to counteract them:
Significosis (fetishizing statistical significance)
Theorrhea (a mania for new theory)
Arigorium (lack of rigor in design and analysis)
Neophilia (a love for novelty)
Disjunctivitis (proclivity to salami slice and produce redundant and incoherent works)
Don't miss this amusing, amazing and informative webinar – sign up now.
We wish you all a fun and successful AcWriMo. See you on Twitter throughout November!