Treatise on Geophysics
1st Edition
Editor-in-Chiefs:
Gerald Schubert
Hardcover ISBN: 9780444519283
eBook ISBN: 9780444527486
Imprint: Elsevier Science
Published Date: 25th September 2007
---
The keys to the success of an enterprise such as the Treatise on Geophysics are the editors of the individual volumes and the authors who have contributed chapters. The editors are leaders in their fields of expertise, as distinguished a group of geophysicists as could be assembled on the planet. They know well the topics that had to be covered to achieve the breadth and depth required by the Treatise, and they know who were the best of their colleagues to write on each subject. The list of chapter authors is an impressive one, consisting of geophysicists who have made major contributions to their fields of study. The quality and coverage achieved by this group of editors and authors has insured that the Treatise will be the definitive major reference work and textbook in geophysics.
Each volume of the Treatise begins with an Overview chapter by the volume editor. The Overviews provide the editors' perspectives of their fields, views of the past, present, and future. They also summarize the contents of their volumes and discuss important topics not addressed elsewhere in the chapters. The Overview chapters are excellent introductions to their volumes. The volumes of the Treatise are:
Volume 1: Seismology and Structure of the Earth
Volume 2: Mineral Physics
Volume 3: Geodesy
Volume 4: Earthquake Seismology
Volume 5: Geomagnetism
Volume 6: Crustal and Lithosphere Dynamics
Volume 7: Mantle Dynamics
Volume 8: Core Dynamics
Volume 9: Evolution of the Earth
Volume 10: Planets and Moons
An eleventh volume of the Treatise provides a comprehensive index.
Self-contained volumes start with an overview of the subject then explores each topic with in depth detail
Extensive reference lists and cross references with other volumes to facilitate further research
Full-color figures and tables support the text and aid in understanding
Content suited for both the expert and non-expert
Professionals, researchers, professors, and advanced undergraduate and graduate students working in the fields of Geophysics, Earth system science, geology, geomagnetism, ocean science, planetary and aerospace science, environmental science, seismology, petrology, mining and construction, urban planning, plus more.
Volume 1 - Seismology and Structure of the Earth
Overview Barbara Romanowicz University of California, Berkeley, USA Adam Dziewonski Harvard University, Cambridge, Massachusetts, USA
Theory and Observations Normal Modes and Surface Waves Theory John Woodhouse University of Oxford, UK Arwen Deuss Cambridge University, UK
Normal Modes and Surface Waves Measurements Gabi Laske Scripps Institution of Oceanography, La Jolla, California, USA Rudolph Widmer-Schnidrig Stuttgart University, Germany
Body Waves: Ray Methods and Finite Frequency Effects Gilles Lambaré École des Mines de Paris, France Jean Virieux Universite Nice, Sophia Antipolis, France
Forward Modeling/Synthetic Body Wave Seismograms Vernon Cormier University of Connecticut, Storrs, USA
Forward Modeling/Synthetic Seismograms: 3D Numerical Methods Jeroen Tromp California Institute of Technology, Pasadena, USA
Regional Methods Michael Bostock University of British Columbia, Canada Active Source Studies of Crust and Lithospheric Structure Alan Levander Rice University, Houston, Texas, USA
Wave Propagation in Anisotropic Media Jeffrey Park Yale University, New Haven, Connecticut, USA Valerie Maupin University of Oslo, Norway
Inverse Methods and Seismic Tomography Cliff Thurber University of Wisconsin-Madison, USA Jeroen R
No. of pages:

6054
Language:

English
Copyright:

© Elsevier Science

2007
Published:

25th September 2007
Imprint:

Elsevier Science
Hardcover

ISBN:

9780444519283
eBook

ISBN:

9780444527486
About the
Editor-in-Chief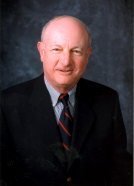 Affiliations and Expertise
University of California, Los Angeles, U.S.A.