Principles of Developmental Genetics
1st Edition
---
Unlike anything currently available in the market, Dr. Sally A. Moody and a team of world-renowned experts provide a groundbreaking view of developmental genetics that will influence scientific approaches in embryology, comparative biology, as well as the newly emerging fields of stem cell biology and regenerative medicine. Principles of Developmental Genetics highlights the intersection of developmental biology with new revolutionary genomic technologies, and details how these advances have accelerated our understanding of the molecular genetic processes that regulates development. This definitive resource provides researchers with the opportunity to gain important insights into the clinical applicability of emerging new technologies and animal model data. This book is a must-have for all researchers in genetics, developmental biology, regenerative medicine, and stem cell biology.
• Includes new research not previously published in any other book on the molecular genetic processes that regulates development • Chapters present a broad understanding on the application of animal model systems, allowing researchers to better treat clinical disorders and comprehend human development • Relates the application of new technologies to the manipulation of stem cells, causes of human birth defects, and several human disease conditions • Each chapter includes a bulleted summary highlighting clinical aspects of animal models
Clinical researchers and graduate students in genetics, developmental biology, cell and molecular biology, stem cell research, and evolutionary biology
I. The Impact of Genetic and Genomic Tools on Developmental Biology

1. Untangling the Gordian knot: Cell Signaling Events that Instruct Development
Philippe Soriano and Renée V. Hoch

2. Finding Gene Expression Changes using Microarray Technology
Tadayoshi Hayata and Ken W.Y. Cho

3. Chemical and Functional Genomic Approaches to Study Stem Cell Biology and Regeneration
Wen Xiong and Sheng Ding

4. Assessing Neural Stem Cell Properties using Large Scale Genomic Analysis
Soojung Shin, Jonathan D. Chesnut and Mahendra S. Rao

5. Epigenetic Influences on Gene Expression Pathways
Sundeep Kalantry and Terry Magnuson

6. New Insights into Vertebrate Origins
Billie J. Swalla

7. Understanding Human Birth Defects Through Model Organism Studies
Feyza Engin and Brendan Lee

II. Early Embryology, Fate Determination and Patterning

8. Germ Line Determinants and Oogenesis
Kelly M Haston and Renee A Reijo Pera

9. Patterning the Anterior-Posterior Axis during Drosophila Embryogenesis
Kristy L. Kenyon

10. Anterior-Posterior Patterning in Mammals
Sigolène M. Meilhac

11. Signaling Cascades, Gradients, and Gene Networks in Dorsal/Ventral Patterning
Girish S. Ratnaparkhi and Albert J. Courey

12. Early Development of Epidermis and Neural Tissue
Keiji Itoh and Sergei Y. Sokol

13. Formation of the Embryonic Mesoderm
Lisa L. Chang and Daniel S. Ke
Imprint:

Academic Press
eBook

ISBN:

9780080550718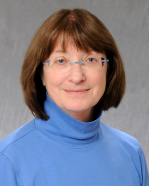 Sally A. Moody is Professor of Anatomy and Cell Biology at the George Washington University Medical Center, and a member of both the Neuroscience and Genetics programs. Prior to this appointment she was on the faculty of the Anatomy and Cell Biology Department, the Department of Neuroscience, and the Developmental Biology program at the University of Virginia. She trained in developmental neurobiology at the University of Florida's Department of Neuroscience and the University of Utah's Department of Neurobiology and Anatomy. Dr. Moody's current research focuses on the cascade of interactions that instruct lineages to give rise to the frog nervous system. She has taught developmental neurobiology in the MBL "Neurobiology" course and was co-director of the "Early Development of Xenopus Laevis" course at the Cold Spring Harbor Laboratory. She has also served on many National Institute of Health advisory committees dealing with issues in developmental biology and developmental neurobiology, and served on the Board of Trustees of the Society for Developmental Biology.
Affiliations and Expertise
George Washington University, Washington, DC, USA