Encyclopedia of the Neurological Sciences
2nd Edition
Editor-in-Chiefs:
Robert Daroff
Michael J. Aminoff
Hardcover ISBN: 9780123851574
eBook ISBN: 9780123851581
Published Date: 20th May 2014
---
The Encyclopedia of the Neurological Sciences, Second Edition develops from the first edition, covering all areas of neurological sciences through over 1000 entries focused on a wide variety of topics in neurology, neurosurgery, psychiatry and other related areas of neuroscience. The contributing authors represent all aspects of neurology from many viewpoints and disciplines to provide a complete overview of the field. Entries are designed to be understandable without detailed background knowledge in the subject matter, and cross-referencing and suggested further reading lead the reader from a basic knowledge of the subject to more advanced understanding.
The easy-to-use 'encyclopedic-dictionary' format of the Encyclopedia of the Neurological Sciences, Second Edition features alphabetic entries, extensive cross-referencing, and a thorough index for quick reference. The wealth of information provided by these four volumes makes this reference work a trusted source of valuable information for a wide range of researchers, from undergraduate students to academic researchers.
Provides comprehensive coverage of the field of neurological science in over 1,000 entries in 4 volumes
"Encyclopedic-dictionary" format provides for concise, readable entries and easy searching
Presents complete, up-to-date information on 32 separate areas of neurology
Entries are supplemented with extensive cross-referencing, useful references to primary research articles, and an extensive index
Students of all levels and reserchers in neurological sciences as well as individuals from other disciplines who wish to gain an understanding of subjects in the neurological sciences and their impacts
Editors-in-chief
Associate Editors
Preface
Permission Acknowledgments
Article Titles

A

Abducens Nerve (Cranial Nerve VI)

Abstract
Anatomy
Abducens Nerve Palsy
Differential Diagnosis
Specific Syndromes and Clinical Associations
Pathophysiology
Evaluation
Treatment
See also
Further Reading

Abetalipoproteinemia (ABL, Bassen–Kornzweig Disease)

Abstract
See also
Further Reading

Abnormal Illness Behaviors

Abstract
Introduction
Somatoform Disorders
Etiology
Somatization Disorder
Body Dysmorphic Disorder
Conversion Disorder
Hypochondriasis
Pain Disorder
Factitious Disorder
Malingering
Guidelines for Management
DSM-V Update
See also
Further Reading

Abscess, Brain and Spine

Abstract
See also
Further Reading

Abulia

Abstract
See also
Further Reading

Accessory Nerve (Cranial Nerve XI)

Abstract
Introduction
Fuctional Components
Anatomy
Physical Examination
Lesions Affecting the Accessory Nerve
See also
Further Reading

Acetylcholine

Abstract
Introduction
History
Metabolism
Current and Future Issues
See also
Further Reading

Acoustic Neuroma – Contemporary Management of Sporadic Vestibular Schwannomas

Abstract
Introduction
Observation
Gamma Knife Radiosurgery
Surgery
Patient Selection
Conclusion
See also
Further Reading

Acoustic Neuroma, Tre
No. of pages:

4740
Language:

English
Copyright:

© Academic Press

2014
Published:

20th May 2014
Imprint:

Academic Press
eBook

ISBN:

9780123851581
Hardcover

ISBN:

9780123851574
About the
Editor-in-Chief
Affiliations and Expertise
Professor, and Chair Emeritus; Department of Neurology; Case Western Reserve School of Medicine; University Hospitals Case Medical Center; Cleveland, OH, USA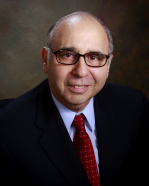 Dr. Michael Aminoff was born and educated in England, graduating from University College London in 1962 and as a physician from University College Hospital Medical School in 1965. He subsequently trained in neurology and neurophysiology at The National Hospital (Queen Square) in London, and in 1974 moved to UCSF where he has been Professor of Neurology since 1982. He was Director of the Clinical Neurophysiology Laboratories at UCSF until 2004, when he became Executive Vice Chair of the department of neurology, and also directs the Parkinson's Disease Clinic and Research Center, a National Parkinson Foundation Center of Excellence. He is the author of more than 230 published medical or scientific articles, as well as the author or editor of some 29 books. His published scientific contributions led to the award of a Doctorate in Science, an advanced doctorate in the Faculty of Science, by the University of London in 2000. He is the one of the two editors-in-chief of the four-volume Encyclopedia of the Neurological Sciences (2nd Edition, Academic Press, 2014), and one of the series editors of the multi-volume Handbook of Clinical Neurology (Elsevier). He was Editor-in Chief of the journal Muscle & Nerve from 1998 to 2007 and serves on numerous other editorial boards. He was a director of the American Board of Psychiatry & Neurology for 8 years, and chair of the board in 2011. Dr. Aminoff has received numerous prizes including the Lifetime Achievement Award of the American Association of Neuromuscular & Electrodiagnostic Medicine in 2006 and the A.B. Baker Award of the American Academy of Neurology for life-time achievements and contributions to medical education in 2007. In 2010, he was awarded the title of "Distinguished Professor" at the University of California, San Francisco. He is married and has three children, one a pediatric rheumatologist, another a federal defense attorney, and the third an assistant district attorney.
Affiliations and Expertise
Distinguished Professor, Department of Neurology, University of California, San Francisco, CA, USA
Praise for the first edition:
"Here is a work that the busy clinical neurologist - practicing or academic - can keep next to her/his two-volume OED, Webster's Unabridged, and Internet access. Aminoff and Daroff - themselves encyclopedic in their knowledge, breadth, and editorial experience - have put together a truly all-encompassing editorial compendium." --NEUROLOGY, October 2003