Complete Casting Handbook
2nd Edition
Metal Casting Processes, Metallurgy, Techniques and Design
Hardcover ISBN: 9780444635099
eBook ISBN: 9780081001202
Imprint: Butterworth-Heinemann
Published Date: 25th August 2015
Secure Checkout
Personal information is secured with SSL technology.
Free Shipping
Free global shipping
No minimum order.
---
Campbell's Complete Casting Handbook: Metal Casting Processes, Techniques and Design, Second Edition provides an update to the first single-volume guide to cover modern principles and processes in such breadth and depth, while also retaining a clear, practical focus.
The work has a unique viewpoint, interpreting the behavior of castings, and metals as a whole, in terms of their biofilm content, the largely invisible casting defects which control much of the structure and behavior of metals.
This new edition includes new findings, many from John Campbell's own research, on crack initiation, contact pouring, vortex gates, and the Cosworth Process.
Delivers the expert advice that engineers need to make successful and profitable casting decisions
Ideal reference for those interested in solidification, vortex gates, nucleation, biofilm, remelting, and molding
Follows a logical, two-part structure that covers both casting metallurgy and casting manufacture
Contains established, must-have information, such as Campbell's '10 Rules' for successful casting manufacture
Includes numerous updates and revisions based on recent breakthroughs in the industry
Metallurgists, metals solidification and foundry professionals in industry and academia; cast metal product and process designers; MS&E researchers; government, corporate and academic researchers and libraries.
Dedication
Preface
Introduction
Acknowledgements
Casting Metallurgy

Chapter 1. The Melt

1.1. Reactions of the Melt with its Environment
1.2. Transport of Gases in Melts
1.3. Surface Film Formation
1.4. Vaporisation

Chapter 2. Entrainment

2.1. Entrainment Defects
2.2. Entrainment Processes
2.3. Furling and Unfurling
2.4. Deactivation of Entrained Films
2.5. Soluble, Transient Films
2.6. Detrainment
2.7. Evidence for Bifilms
2.8. The Importance of Bifilms
2.9. The Four Common Populations of Bifilms

Chapter 3. Flow

3.1. Effect of Surface Films on Filling
3.2. Maximum Fluidity (The Science of Unrestricted Flow)
3.3. Extended Fluidity
3.4. Continuous Fluidity

Chapter 4. Moulds and Cores

4.1. Moulds: Inert or Reactive
4.2. Transformation Zones
4.3. Evaporation and Condensation Zones
4.4. Mould Atmosphere
4.5. Mould Surface Reactions
4.6. Metal Surface Reactions
4.7. Mould Coatings

Chapter 5. Solidification Structure

5.1. Heat Transfer
5.2. Development of Matrix Structure
5.3. Segregation

Chapter 6. Casting Alloys

6.1. Zinc Alloys
6.2. Magnesium Alloys
6.3. Aluminium
6.4. Copper Alloys
6.5. Cast Iron
6.6. Steels
6.7. Nickel-Base Alloys
6.8. Titanium

Chapter 7. Porosity

7.1. Shrinkage Porosity
7.2. Gas Porosity
7.3. Porosity Diagnosis

Chapter 8. Cracks and Tears

8.1. Hot Tearing
8.2. Cold Cracking

Chapter 9. Properties of Castings

9.1. Test Bars
9.2. The Statistics of Failure
9.3. Effect of Defects
9.4. Tensile Properties
9.5. Fracture Toughness
9.6. Fatigue
9.7. Elastic (Young's) Modulus and Damping Capacity
9.8. Residual Stress
9.9. High Temperature Tensile Properties
9.10. Oxidation and Corrosion Resistance
9.11. Leak-Tightness
9.12. Surface Finish
9.13. Quality Indices
9.14. Bifilm-Free Properties

Casting Manufacture

Introduction

Introduction to the Casting Manufacturing Industry

Section 1

Chapter 10. The 10 Rules for Good Castings

10.1. Rule 1: Use a Good-Quality Melt
10.2. Rule 2: Avoid Turbulent Entrainment (The Critical Velocity Requirement)
10.3. Rule 3: Avoid Laminar Entrainment of the Surface Film (The Non-Stopping, Non-Reversing Condition)
10.4. Rule 4: Avoid Bubble Damage
10.5. Rule 5: Avoid Core Blows
10.6. Rule 6: Avoid Shrinkage Damage
10.7. Rule 7: Avoid Convection Damage
10.8. Rule 8: Reduce Segregation Damage
10.9. Rule 9: Reduce Residual Stress
10.10. Rule 10: Provide Location Points

Section 2. Filling System Design

Introduction
Chapter 11. Filling System Design Fundamentals

11.1. The Maximum Velocity Requirement
11.2. Gravity Pouring: The 'No-Fall' Conflict
11.3. Reduction or Elimination of Gravity Problems
11.4. Surface Tension Controlled Filling

Chapter 12. Filling System Components

12.1. Pouring Basin
12.2. Sprue (Down-Runner)
12.3. Runner
12.4. Gates
12.5. Surge Control Systems
12.6. Vortex Systems
12.7. Inclusion Control: Filters and Traps
12.8. Filters

Chapter 13. Filling System Design Practice

13.1. Background to the Methoding Approach
13.2. Selection of a Layout
13.3. Weight and Volume Estimates
13.4. Pressurised versus Unpressurised
13.5. Selection of a Pouring Time
13.6. Thin Sections and Slow Filling
13.7. Fill Rate
13.8. Pouring Basin Design
13.9. Sprue (Down-Runner) Design
13.10. Runner Design
13.11. Gate Design

Section 3. Processing (Melting, Moulding, Casting, Solidifying)

Chapter 14. Melting

14.1. Batch Melting
14.2. Continuous Melting
14.3. Holding, Transfer and Distribution
14.4. Melt Treatments
14.5. Cast Material
14.6. Re-melting Processes

Chapter 15. Moulding

15.1. Inert Moulds and Cores
15.2. Aggregate Moulding Materials
15.3. Binders
15.4. Other Aggregate Mould Processes
15.5. Rubber Moulds
15.6. Reclamation and Re-cycling of Aggregates

Chapter 16. Casting

16.1. Gravity Casting
16.2. Horizontal Transfer Casting
16.3. Counter-gravity
16.4. Centrifugal Casting
16.5. Pressure-Assisted Casting
16.6. Lost Wax and Other Ceramic Mould Casting Processes
16.7. Lost Foam Casting
16.8. Vacuum Moulding (V Process)
16.9. Vacuum-Assisted Casting
16.10. Vacuum Melting and Casting

Chapter 17. Controlled Solidification Techniques

17.1. Conventional Shaped Castings
17.2. Directional Solidification
17.3. Single Crystal Solidification
17.4. Rapid Solidification Casting

Chapter 18. Dimensional Accuracy

18.1. The Concept of Net Shape
18.2. Mould Design
18.3. Mould Accuracy
18.4. Tooling Accuracy
18.5. Casting Accuracy
18.6. Metrology

Chapter 19. Post-casting Processing

19.1. Surface Cleaning
19.2. Heat Treatment
19.3. Hot Isostatic Pressing
19.4. Machining
19.5. Painting
19.6. Plastic Working (Forging, Rolling, Extrusion)
19.7. Impregnation
19.8. Non-Destructive Testing

Appendix I
Appendix II
Appendix III
Appendix IV
References
Index
No. of pages:

1054
Language:

English
Copyright:

© Butterworth-Heinemann

2015
Published:

25th August 2015
Imprint:

Butterworth-Heinemann
Hardcover

ISBN:

9780444635099
eBook

ISBN:

9780081001202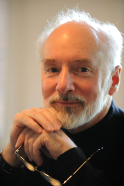 John Campbell OBE is a leading international figure in the castings industry, with over four decades of experience. He is the originator of the Cosworth Casting Process, the pre-eminent production process for automobile cylinder heads and blocks. He is also co-inventor of both the Baxi Casting Process (now owned by Alcoa) developed in the UK, and the newly emerging Alotech Casting Process in the USA. He is Professor Emeritus of Casting Technology at the University of Birmingham, UK.
Affiliations and Expertise
Professor Emeritus of Casting Technology, University of Birmingham, UK
Tax Exemption
We cannot process tax exempt orders online. If you wish to place a tax exempt order please
contact us
.
Elsevier.com visitor survey
We are always looking for ways to improve customer experience on Elsevier.com.
We would like to ask you for a moment of your time to fill in a short questionnaire, at the end of your visit.

If you decide to participate, a new browser tab will open so you can complete the survey after you have completed your visit to this website.

Thanks in advance for your time.
Accept
Decline