Atlas of the Spinal Cord
1st Edition
Mouse, Rat, Rhesus, Marmoset, and Human
Authors:
Gulgun Sengul
Charles Watson
Ikuko Tanaka
George Paxinos
Hardcover ISBN: 9780123978769
eBook ISBN: 9780123978806
Published Date: 2nd October 2012
---
The Atlas of the Spinal Cord is the first comprehensive atlas of rodent and primate spinal cords. This atlas features histological images and labeled drawings of every segment from rat, mouse, marmoset monkey, rhesus monkey, and human spinal cords. Nissl-stained section images and matching drawings for each segment are supplemented by up to four histochemical or immunohistochemical images on a facing page. The neuron groups supplying major limb muscles are identified in each species. Constructed by the established leaders in neuroanatomical atlas development, this new atlas will be the indispensible resource for scientists who work on rodent or primate spinal cord.
Full-color photographic images of Nissl-stained sections from every spinal cord segment in each of two rodent and three primate species—over 160 Nissl plates
Comprehensively labeled diagrams to accompany each Nissl-stained section—over 160 diagrams
More than 500 photographic images of sections stained for AChE, ChAT, parvalbumin, NADPH- diaphorase, calretinin, or other markers to supplement the Nissl-stained images
Digital versions of diagrams are available to purchasers of this book via a website
Researchers and graduate students in neuroscience, neuroanatomy, and neurophysiology
Features of the Edition
Introduction
Nomenclature and the construction of abbreviations
References
Index of structures
Index of abbreviations
Mouse spinal cord diagrams
Rat spinal cord diagrams
Marmoset cord diagrams
Rhesus cord diagrams
Human cord diagrams
No. of pages:

360
Language:

English
Copyright:

© Academic Press

2013
Published:

2nd October 2012
Imprint:

Academic Press
Hardcover

ISBN:

9780123978769
eBook

ISBN:

9780123978806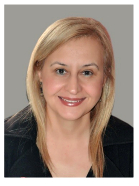 Dr Gulgun Sengul, MD is a specialist in the anatomy of the spinal cord and brainstem, with a particular interest in pain pathways. Dr Sengul co-authored 'The Spinal Cord: A Christopher and Dana Reeve Foundation Text and Atlas' published by Elsevier in 2009. Dr Sengul was first author of the 'Atlas of the Spinal Cord of the Rat, Mouse, Marmoset, Rhesus, and Human' published by Elsevier in 2013. This latter book includes the first published atlases of the spinal cord of the marmoset and rhesus monkeys and the first diagrammatic and cytoarchitectonic atlas of the human spinal cord. Dr Sengul also contributed to the Allen Spinal Cord Atlas and brainstem part of the BrainSpan Atlas of the Developing Human Brain projects. The rodent and primate atlases produced by Dr Sengul and her colleagues provide an important platform for future spinal cord research.
Affiliations and Expertise
Professor of Anatomy, Ege University School of Medicine, Turkey
Charles Watson is a neuroscientist and public health physician. His qualifications included a medical degree (MBBS) and two research doctorates (MD and DSc). He is Professor Emeritus at Curtin University, and holds adjunct professorial research positions at the University of New South Wales, the University of Queensland, and the University of Western Australia. He has published over 100 refereed journal articles and 40 book chapters, and has co-authored over 25 books on brain and spinal cord anatomy. The Paxinos Watson rat brain atlas has been cited over 80,000 times. His current research is focused on the comparative anatomy of the hippocampus and the claustrum. He was awarded the degree of Doctor of Science by the University of Sydney in 2012 and received the Distinguished Achievement Award of the Australasian Society for Neuroscience in 2018.
Affiliations and Expertise
John Curtin Distinguished Professor of Health Science, Curtin University of Technology, Perth, Australia and Neuroscience Research Australia, NSW Sydney, Australia
Affiliations and Expertise
Professor of Neurobiology, Tokyo Metropolitan Institute for Neuroscience, Japan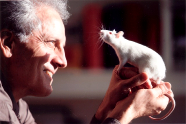 Professor George Paxinos, AO (BA, MA, PhD, DSc) completed his BA at The University of California at Berkeley, his PhD at McGill University, and spent a postdoctoral year at Yale University. He is the author of almost 50 books on the structure of the brain of humans and experimental animals, including The Rat Brain in Stereotaxic Coordinates, now in its 7th Edition, which is ranked by Thomson ISI as one of the 50 most cited items in the Web of Science. Dr. Paxinos paved the way for future neuroscience research by being the first to produce a three-dimensional (stereotaxic) framework for placement of electrodes and injections in the brain of experimental animals, which is now used as an international standard. He was a member of the first International Consortium for Brain Mapping, a UCLA based consortium that received the top ranking and was funded by the NIMH led Human Brain Project. Dr. Paxinos has been honored with more than nine distinguished awards throughout his years of research, including: The Warner Brown Memorial Prize (University of California at Berkeley, 1968), The Walter Burfitt Prize (1992), The Award for Excellence in Publishing in Medical Science (Assoc Amer Publishers, 1999), The Ramaciotti Medal for Excellence in Biomedical Research (2001), The Alexander von Humbolt Foundation Prize (Germany 2004), and more.
Affiliations and Expertise
Neuroscience Research Australia and The University of New South Wales, Sydney, Australia
Tax Exemption
We cannot process tax exempt orders online. If you wish to place a tax exempt order please
contact us
.