Wearable Sensors
1st Edition
Fundamentals, Implementation and Applications
Editors:
Edward Sazonov
Michael Neuman
Hardcover ISBN: 9780124186620
eBook ISBN: 9780124186668
Published Date: 29th August 2014
---
Written by industry experts, this book aims to provide you with an understanding of how to design and work with wearable sensors. Together these insights provide the first single source of information on wearable sensors that would be a valuable addition to the library of any engineer interested in this field.
Wearable Sensors covers a wide variety of topics associated with the development and application of various wearable sensors. It also provides an overview and coherent summary of many aspects of current wearable sensor technology.

Both industry professionals and academic researchers will benefit from this comprehensive reference which contains the most up-to-date information on the advancement of lightweight hardware, energy harvesting, signal processing, and wireless communications and networks. Practical problems with smart fabrics, biomonitoring and health informatics are all addressed, plus end user centric design, ethical and safety issues.
Provides the first comprehensive resource of all currently used wearable devices in an accessible and structured manner.
Helps engineers manufacture wearable devices with information on current technologies, with a focus on end user needs and recycling requirements.
Combines the expertise of professionals and academics in one practical and applied source.
Practicing engineers in the area of medical and wearable devices, academic researchers and graduate students.
List of Contributors
Introduction
Chapter 1.1. Wearables: Fundamentals, Advancements, and a Roadmap for the Future

1 World of Wearables (WOW)
2 Attributes of Wearables
3 Textiles and Clothing: The Meta-Wearable
4 Challenges and Opportunities
5 The Future of Wearables: Defining the Research Roadmap
References

Chapter 1.2. Social Aspects of Wearability and Interaction

1 Introduction
2 Social Interpretation of Aesthetics
3 Adoption of Innovation and Aesthetic Change
4 On-Body Interaction: Social Acceptance of Gesture
5 Case Study: Google Glass
6 Conclusion
References

Chapter 1.3. Wearable Haptics

1 Introduction
2 The Need for Wearable Haptic Devices
3 Categories of Wearable Haptic and Tactile Display
4 Display of Friction and Weight Illusions Based on Fingertip Manipulation
5 A Wearable Sensorimotor Enhancer
6 Conclusions
References

Chapter 2.1. Wearable Bio and Chemical Sensors

1 Introduction
2 System Design
3 Challenges in Chemical Biochemical Sensing
4 Application Areas
5 Conclusions
Acknowledgment
References

Chapter 2.2. Wearable Inertial Sensors and Their Applications

1 Introduction
2 Wearable Inertial Sensors
3 Obtained Parameters from Inertia Sensors
4 Applications for Wearable Motion Sensors
5 Practical Considerations for Wearable Inertial Sensor Applications in Clinical Practice and Future Research Directions
References

Chapter 2.3. Application of Optical Heart Rate Monitoring

1 Introduction
2 Photoplethysmography Basics
3 Applications
4 Conclusion and Outlook
Nomenclature
Acknowledgments</li
No. of pages:

656
Language:

English
Copyright:

© Academic Press

2015
Published:

29th August 2014
Imprint:

Academic Press
eBook

ISBN:

9780124186668
Hardcover

ISBN:

9780124186620
Paperback

ISBN:

9780128100219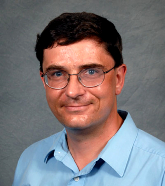 Edward Sazonov is an Associate Professor in the department of Electrical and Computer Engineering at the University of Alabama, Tuscaloosa, AL, USA and the head of the Computer Laboratory of Ambient and Wearable Systems (http://claws.eng.ua.edu). Wearable devices developed in his laboratory include an accurate physical activity and gait monitor integrated into a shoe insole (SmartStep); a wearable sensor for objective detection and characterization of food intake (AIM); a wearable sensor system for monitoring of cigarette smoking (PACT); sensor systems for early diagnosis of risk of falling in elderly (ALARM) and others. His research has been supported by the National Science Foundation, National Institutes of Health, National Academies of Science, as well as by state agencies and private industry.
Affiliations and Expertise
Department of Electrical and Computer Engineering, University of Alabama, USA.
Michael R. Neuman joined the Department of Biomedical Engineering at Michigan Technological University in 2003, as Professor and Chairman, the latter ending in 2010. Previously he held the Herbert Herff Chair of Excellence at the Memphis Joint Program in Biomedical Engineering. He served for thirty-two years on the faculty at Case Western Reserve University in the Departments of Biomedical Engineering, Electrical Engineering, Reproductive Biology and Obstetrics and Gynecology. Dr. Neuman was Editor in Chief of the IEEE Transactions on Biomedical Engineering from 1989 through 1996. He also edited Physiological Measurement from 2002 through 2007 and served as Editor in Chief of the biomedical engineering magazine, IEEE Pulse from 2008 through 2013. Dr Neuman's research has been in the area of biomedical sensors and instrumentation with emphasis on clinical applications.
Affiliations and Expertise
Department of Biomedical Engineering, Michigan Technological University, USA.