Tire and Vehicle Dynamics
2nd Edition
eBook ISBN: 9780080543338
Hardcover ISBN: 9780750669184
Imprint: Butterworth-Heinemann
Published Date: 8th December 2005
---
In this new paperback edition of Tire and Vehicle Dynamics, theory is supported by practical and experimental evidence. Pacejka provides both basic and advanced explanations of the pneumatic tyre and its impact on vehicle dynamic performance. The book shows the way in which tyre models are incorporated in vehicle models and how important tyre influence is on overall vehicle behaviour. Those working in any industry involving equipment with tyres will continue to find this book both extremely relevant and useful.
Written by a world expert in tyre dynamics
Covers both basic and advanced tyre modelling and simulation, including case studies of application examples and chapter exercises
Indispensable for any engineer working in vehicle system dynamics and for any industry involving equipment with tyres
Mechanical engineers, automotive engineers, vehicle designers, dynamic specialists, tyre engineers in the automotive and other transportation industries including aircraft undercarriage design; Students of automotive engineering at post-graduate/masters level
Tyre characteristics and vehicle handling and stability; Basic tyre modelling considerations; Theory of steady-state slip force and moment generation; Semi-empirical steady-state tyre models; Non-steady-state out-of-plane string-based tyre model; Theory of the wheel-shimmy phenomenon; Single contact point transient tyre models; Applications of transient tyre models; Short wavelength intermediate frequency tyre model; Dynamic Tyre Model Performance; Motorcycle dynamics; Steady state and dynamic tyre testing; References; Appendix; List of symbols; Index
No. of pages:

672
Language:

English
Copyright:

© Butterworth-Heinemann

2006
Published:

8th December 2005
Imprint:

Butterworth-Heinemann
eBook

ISBN:

9780080543338
Hardcover

ISBN:

9780750669184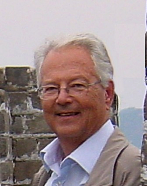 1934 Born in Rotterdam, the Netherlands
1946-1951 Highschools in Rotterdam and Bandung (Indonesia)
1959 MSc. degree in Mechanical Engineering at TU-Delft
1966 Ph.D. degree at the Delft University of Technology
Thesis on the Wheel Shimmy Phenomenon
Advisers: Prof. De Pater and Prof. Van Eldik Thieme
!966-1996 Professor of Vehicle System Engineering
Delft University of Technology
1971 Visiting professor at HSRI (UMTRI), University of Michigan
!972-1989 Editor in Chief of journal Vehicle System Dynamics
1977-1989 Secretary General of the International Association for Vehicle System Dynamics (IAVSD)
!989 Honorary Doctorate
Stockholm Royal Institute of Technology
1993-2006 Consultant TNO-Automotive, The Netherlands
1994-2000 President of IAVSD
2002- 2012 Author of book (1st, 2nd ,3d editions) 'Tire and Vehicle Dynamics'
Hans' areas of expertise include theoretical and experimental research on the dynamics of road vehicles and on the mechanical behaviour of pneumatic tires, and Bond graph modeling of dynamic systems.
Affiliations and Expertise
Professor of Vehicle Engineering at the Delft University of Technology. Editor in Chief of the journal Vehicle System Dynamics. Secretary General and President of the International Association for Vehicle System Engineering. Consultant TNO Automotive.
Review of Hardback Edition: 'Prof. H.B. Pacejka is a very well-known expert in vehicle system dynamics and in tyre dynamics in particular. The book covers the wide range from tyre modelling and simulation to application examples. It gives a comprehensive insight to the sophisticated theory of tyre dynamics and due to its clear presentation it is not only of great value for the understanding of the complex tyre phenomena but it will become an indispensable companion to every engineer working in vehicles system dynamics in the future as well. One of the great advantages of this book is that it builds up on relative simple tyre models and progresses to higher complexity. The basic understanding of contact and force transfer provides the skeleton for more detailed description of the phenomena in steady state and transient conditions. A remarkable fine feature of this book is that the theoretical or empirical tyre model descriptions are also presented in the context of their practical use in vehicle dynamics e.g. wheel shimmy, ABS braking or motorcycle dynamics. Especially the latter, a topic that is nearly nowhere presented in such a comprehensive way. The presentation of mathematical formulations, figures and diagrams is excellent and very clear. Many comparisons of calculated and measured characteristics emphasize the practical value of the presented models and their applications. A number of exercises provides the possibility to check understanding. A book of this kind, was long overdue for academical and industrial research and development. It can be highly recommended and will be a very helpful and often used tool for a wide range of vehicle dynamics investigations, and will become a standard reference in the future.' Prof. P. Lugner, Institute of Mechanics, University of Technology, Vienna. Editor-of-Chief for the International Journal of Vehicle System Dynamics.
Tax Exemption
We cannot process tax exempt orders online. If you wish to place a tax exempt order please
contact us
.