Stem Cells
2nd Edition
Scientific Facts and Fiction
Authors:
Christine Mummery
Anja van de Stolpe
Bernard Roelen
Hans Clevers
eBook ISBN: 9780124115675
Paperback ISBN: 9780124115514
Published Date: 23rd May 2014
Secure Checkout
Personal information is secured with SSL technology.
Free Shipping
Free global shipping
No minimum order.
---
The second edition of Stem Cells: Scientific Facts and Fiction provides the non-stem cell expert with an understandable review of the history, current state of affairs, and facts and fiction of the promises of stem cells. Building on success of its award-winning preceding edition, the second edition features new chapters on embryonic and iPS cells and stem cells in veterinary science and medicine. It contains major revisions on cancer stem cells to include new culture models, additional interviews with leaders in progenitor cells, engineered eye tissue, and xeno organs from stem cells, as well as new information on "organs on chips" and adult progenitor cells.
In the past decades our understanding of stem cell biology has increased tremendously. Many types of stem cells have been discovered in tissues that everyone presumed were unable to regenerate in adults, the heart and the brain in particular. There is vast interest in stem cells from biologists and clinicians who see the potential for regenerative medicine and future treatments for chronic diseases like Parkinson's, diabetes, and spinal cord lesions, based on the use of stem cells; and from entrepreneurs in biotechnology who expect new commercial applications ranging from drug discovery to transplantation therapies.
Explains in straightforward, non-specialist language the basic biology of stem cells and their applications in modern medicine and future therapy
Includes extensive coverage of adult and embryonic stem cells both historically and in contemporary practice
Richly illustrated to assist in understanding how research is done and the current hurdles to clinical practice
Biotech and biomedical researchers who need to understand stem cells to enhance their work and extend collaborations; specialists in all medical disciplines. Pharma and biotech management; health professionals; students in biomedical and medical disciplines; patient advocacy groups
Preface
Acknowledgements
Chapter 1. The Biology of the Cell

1.1 Organisms' Composition
1.2 Deoxyribonucleic Acid, Genes, and Chromosomes
1.3 How the Amount of Messenger Ribonucleic Acid is Regulated
1.4 From Messenger Ribonucleic Acid to a Functional Protein
1.5 From Deoxyribonucleic Acid and Proteins to a Cell with a Specific Function
1.6 Deoxyribonucleic Acid Differences Between Genomes
1.7 Diseases Due to Variations and Genome Mutations
1.8 Dominant or Recessive
1.9 Deoxyribonucleic Acid Outside the Nucleus: Bacterial Remains
1.10 Cell Lines and Cell Culture

Chapter 2. Embryonic Development

2.1 Fertilization and Early Embryo Development
2.2 Sex Cells and Germ Cell Tumors

Chapter 3. What Are Stem Cells?

3.1 What are the Properties of Stem Cells That Make Them Different from Other Cells?
3.2 Totipotency and Pluripotency, and Embryonic Stem Cells
3.3 Multipotency, Unipotency, and Adult Stem Cells
3.4 Cell Division and Aging: The Role of Telomerase
3.5 The Relationship Between Cell Division and Differentiation: Epigenetics
3.6 Epigenetics in Stem Cells

Chapter 4. Of Mice and Men: The History of Embryonic Stem Cells

4.1 How it All Began: Pluripotent Cells in Early Embryos
4.2 Mouse Embryonal Carcinoma Cell Lines
4.3 Pluripotent Cells in an Early Embryo
4.4 Mouse Embryonic Stem Cell Lines
4.5 Toward Human Embryonic Stem Cells
4.6 On the Road to Stem Cell Therapy
4.7 Biased Interpretation
4.8 The Future: Stem Cell Transplantation as a Clinical Treatment
4.9 Breakthrough of the Decade in the Twenty-First Century: Induced Pluripotent Stem Cells

Chapter 5. Origins and Types of Stem Cells: What's in a Name?

5.1 Pluripotent Stem Cells
5.2 Multipotent Stem Cells

Chapter 6. Cloning: History and Current Applications

6.1 Before Dolly
6.2 Cloning Pets: Snuppy, Missy, and Copycat
6.3 Just Imagine What Could Be
6.4 Cloning Domestic Livestock
6.5 Cloning Challenges

Chapter 7. Regenerative Medicine: Clinical Applications of Stem Cells

7.1 Therapeutic Cell Transplantation
7.2 Number of Cells Needed for Cell Transplantation
7.3 Why Some Diseases will be Treatable with Stem Cells in the Future and Others Not
7.4 The Best Stem Cells for Transplantation
7.5 Combining Gene Therapy with Stem Cell Transplantation
7.6 Where to Transplant Stem Cells and Their Effect
7.7 Cell Types Available for Cell Transplantation
7.8 Transplantation of Stem Cells: Where We Stand
7.9 Risks Associated with a Stem Cell Transplantation
7.10 Stem Cells Rejected After Transplantation
7.11 Tissue Engineering

Chapter 8. Stem Cells in Veterinary Medicine

8.1 Treatment of Family Pets

Chapter 9. Cardiomyocytes from Stem Cells: What Can We Do with Them?

9.1 The Heart and Cardiac Repair
9.2 From Pluripotent Stem Cells to Cardiomyocytes

Chapter 10. Adult Stem Cells: Generation of Self-Organizing Mini-Organs in a Dish

10.1 Adult Stem Cells in Internal Organs
10.2 Adult Stem Cells in the Intestine
10.3 Adult Stem Cells in Muscle Tissue
10.4 What We Have Learnt About Adult Stem Cells
10.5 The Future: Organoids to Repair Tissues and Organs

Chapter 11. Stem Cell Tourism

11.1 Definition of Stem Cell Tourism
11.2 What's the Difference Between Trials and Treatment?
11.3 Perspective of the International Society for Stem Cell Research

Chapter 12. Cancer Stem Cells: Where Do They Come From and Where Are They Going?

12.1 Cancer: Observations and Questions
12.2 Introduction to Stem Cells and Cancer
12.3 The Behavior of Cancer Cells: Not All Tumors and Not All Cells Within a Tumor Look the Same
12.4 Colon Adenoma: A Case in Point for the Role of an Adult Stem Cell as the Stem Cell of Origin
12.5 How to Become a Cancer Stem Cell: Epithelial Mesenchymal Transition
12.6 How Developmental Signal Transduction Pathways Become Active in Cancer Cells
12.7 Cancer Stem Cells as Circulating Tumor Cells
12.8 The Final Step: Initiation of Metastatic Growth
12.9 A Cancer Stem Cell: Can it Differentiate to Another Cell Type?
12.10 Cancer Stem Cells: Development of New Drugs to Treat Cancer
12.11 Conclusions and Research Challenges

Chapter 13. Human Stem Cells for Organs-on-Chips: Clinical Trials Without Patients?

13.1 Introduction
13.2 Organs-on-Chips
13.3 Why We Need Human Organ and Disease-on-Chip Models
13.4 Human Organ-on-a-Chip Models for Certain Diseases
13.5 Human Disease Models as Organs-on-Chips: Challenges
13.6 Where We are Now with Organ-on-a-Chip Technology
13.7 Applications of Organs-on-Chips
13.8 Conclusion

Chapter 14. Stem Cells for Discovery of Effective and Safe New Drugs

14.1 Drug Discovery: A Short Historical Perspective
14.2 Modern Drug Discovery
14.3 Challenges and Opportunities in Drug Discovery
14.4 How the Safety of New Drugs is Secured
Acknowledgments

Chapter 15. Patents, Opportunities, and Challenges: Legal and Intellectual Property Issues Associated with Stem Cells

15.1 Companies and Alliances
15.2 Patent Issues: Current Intellectual Property Landscape
15.3 Europe Versus the United States
15.4 More Legal and Ethical Issues
Acknowledgments
Further Reading

Chapter 16. Stem Cell Perspectives: A Vision of the Future

16.1 Combining Technologies: New Human Disease Models for Drug Discovery
16.2 Personalized Medicine and Safer Drugs
16.3 Final Note

Glossary
Index
Photo Credits
No. of pages:

448
Language:

English
Copyright:

© Academic Press

2014
Published:

23rd May 2014
Imprint:

Academic Press
eBook

ISBN:

9780124115675
Paperback

ISBN:

9780124115514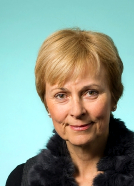 Christine Mummery is a Professor of Developmental Biology at Leiden University Medical Centre in the Netherlands and head of the Department of Anatomy and Embryology. Her research concerns heart development and the differentiation of pluripotent human stem cells into the cardiac and vascular lineages and using these cells as disease models, for safety pharmacology, drug discovery and future cardiac repair. Immediate interests are on developing biophysical techniques for characterization and functional analysis of cardiovascular cells from hPSC. She was recently awarded a multimillion grant for this purpose and is awardee of a prestigious European Research Council Advanced Grant. A member of the Royal Netherlands Academy of Science, and former board member of the International Society of Stem Cell research and the Netherlands Medical Research Council, she's editor in chief of the ISSCR journal Stem Cell Reports and is also on the editorial boards of Cell Stem Cell, Cardiovascular Research and Stem Cells.
Affiliations and Expertise
Leiden University Medical Centre, Leiden, the Netherland
Anja van de Stolpe is Medical Scientific Advisor and Research Fellow (Senior Director level) at Philips Research. She is by background a registered clinical internist specialized in hematology with 10 years of experience in clinical internal medicine and hemato-oncology / blood coagulation in academic and peripheral hospital settings. A current research interest is innovative molecular diagnostics, especially related to oncology. She is scientifically involved in multiple translational research projects within Philips Research, ranging from circulating tumor cells to sequencing and array-based diagnostics, and oncogenic pathway modelling. She is also actively involved in Business Development, for which she received the Philips Research Entrepreneurs Award. She is cofounder and member of the Scientific Advisory Board of the stem cell company Pluriomics; and a co-founder of the European School for Science Education (ESSE) for post-academic education of medical specialists.
Affiliations and Expertise
Philips Molecular Pathway Dx, Eindhoven, The Netherlands
Bernard Roelen is Associate professor at the Department of Farm Animal Health, Faculty of Veterinary Medicine, Utrecht University in Utrecht, the Netherlands. His research is focused on mammalian germ cells, early embryos stem cells and. He is author of >70 scientific publications.
Affiliations and Expertise
Utrecht University, Utrecht, The Netherlands
Hans Clevers is obtained his MD degree in 1984 and his PhD degree in 1985 from the University Utrecht, the Netherlands. His postdoctoral work (1986-1989) was done with Cox Terhorst at the Dana-Farber Cancer Institute of the Harvard University, Boston, USA. From 1991-2002 Dr. Clevers was Professor in Immunology at the University Utrecht and, since 2002, Professor in Molecular Genetics. Since 2002, he is director of the Hubrecht Institute in Utrecht. He has been a member of the Royal Netherlands Academy of Arts and Sciences since 2000 and is the recipient of several awards, including the Dutch Spinoza Award in 2001, the Swiss Louis Jeantet Prize in 2004, the Memorial Sloan-Kettering Katharine Berkan Judd Award in 2005, the Israeli Rabbi Shai Shacknai Memorial Prize in 2006, and the Dutch Josephine Nefkens Prize for Cancer Research and the German Meyenburg Cancer Research Award in 2008.
Affiliations and Expertise
Hubrecht Institute, UMC Utrecht and Utrecht University, Utrecht, The Netherlands
"... an impressive encyclopedia of modern biotechnology that presents complex material in short, easy-to-grasp chapters...a solid, informative effort...Summing Up: Highly recommended." --CHOICE
"...Explains in straightforward, non-specialist language the basic biology of stem cells and their applications in modern medicine and future therapy…Includes extensive coverage of adult and embryonic stem cells..." --Anticancer Research, February 2015
"... a valuable resource for both biologists and nonbiologists interested in the history and the state-of-the-art developments in the field of stem cell research and its applications. The writing style is quite engaging, and numerous illustrations help to explain the concepts. 3 Stars - Score: 85" --Doody's.com, Nov 14 2014
Stem Cells, 1st Edition - Winner of two British Medical Association 2011 awards: BMA Board of Science Award for the Public Understanding of Science and First Prize in the category of Basic and Clinical Sciences
Tax Exemption
We cannot process tax exempt orders online. If you wish to place a tax exempt order please
contact us
.
Elsevier.com visitor survey
We are always looking for ways to improve customer experience on Elsevier.com.
We would like to ask you for a moment of your time to fill in a short questionnaire, at the end of your visit.

If you decide to participate, a new browser tab will open so you can complete the survey after you have completed your visit to this website.

Thanks in advance for your time.
Accept
Decline