Materials Selection in Mechanical Design
5th Edition
Paperback ISBN: 9780081005996
eBook ISBN: 9780081006108
Imprint: Butterworth-Heinemann
Published Date: 2nd November 2016
---
Materials Selection in Mechanical Design, Fifth Edition, describes the procedures for material selection in mechanical design in order to ensure that the most suitable materials for a given application are identified from the full range of materials and section shapes available. Extensively revised for this fifth edition, the book is recognized as one of the leading materials selection texts, providing a unique and innovative resource for students, engineers, and product/industrial designers.
Includes significant revisions to chapters on advanced materials selection methods and process selection, with coverage of newer processing developments such as additive manufacturing
Contains a broad scope of new material classes covered in the text with expanded data tables that include "functional" materials such as piezoelectric, magnetostrictive, magneto-caloric, and thermo-electric materials
Presents improved pedagogy, such as new worked examples throughout the text and additional end-of-chapter exercises (moved from an appendix to the relevant chapters) to aid in student learning and to keep the book fresh for instructors through multiple semesters
"Forces for Change" chapter has been re-written to outline the links between materials and sustainable design
Undergraduate and graduate students majoring in engineering disciplines including materials science; mechanical aerospace and automotive engineering; engineering design; and industrial design
Preface
Chapter 1. Introduction: Materials and Design

Abstract
1.1 Introduction and Synopsis
1.2 Materials in Design
1.3 The Design Process
1.4 Types of Design
1.5 Design Tools and Materials Data
1.6 Function, Material, Shape and Process
1.7 Case Study: Devices to Open Corked Bottles
1.8 Summary and Conclusions
1.9 Further Reading
1.10 Exercises

Chapter 2. Engineering Materials and Their Properties

Abstract
2.1 Introduction and Synopsis
2.2 The Families of Engineering Materials
2.3 Materials Information for Design
2.4 Material Properties and Their Units
2.5 Summary and Conclusions
2.6 Further Reading
2.7 Exercises

Chapter 3. Materials Property Charts

Abstract
3.1 Introduction and Synopsis
3.2 Exploring Material Properties
3.3 The Material Property Charts
3.4 Summary and Conclusions
3.5 Further Reading
3.6 Exercises

Chapter 4. Materials Selection – The Basics

Abstract
4.1 Introduction and Synopsis
4.2 The Selection Strategy
4.3 Attribute Limits and Material Indices
4.4 The Selection Procedure
4.5 Computer-Aided Selection
4.6 The Structural Index
4.7 Summary and Conclusions
4.8 Further Reading
4.9 Exercises

Chapter 5. Materials Selection – Case Studies

Abstract
5.1 Introduction and Synopsis
5.2 Materials for Oars
5.3 Mirrors for Large Telescopes
5.4 Materials for Table Legs
5.5 Cost: Structural Materials for Buildings
5.6 Materials for Flywheels
5.7 Materials for Springs
5.8 Elastic Hinges and Couplings
5.9 Material
No. of pages:

660
Language:

English
Copyright:

© Butterworth-Heinemann

2017
Published:

2nd November 2016
Imprint:

Butterworth-Heinemann
eBook

ISBN:

9780081006108
Paperback

ISBN:

9780081005996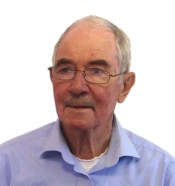 Royal Society Research Professor Emeritus at Cambridge University and Former Visiting Professor of Design at the Royal College of Art, London, UK Mike Ashby is sole or lead author of several of Elsevier's top selling engineering textbooks, including Materials and Design: The Art and Science of Material Selection in Product Design, Materials Selection in Mechanical Design, Materials and the Environment, and Materials: Engineering, Science, Processing and Design. He is also coauthor of the books Engineering Materials 1&2, and Nanomaterials, Nanotechnologies and Design.
Affiliations and Expertise
Professor Emeritus, Cambridge University, Cambridge, UK