Environmental Biotechnology
2nd Edition
A Biosystems Approach
eBook ISBN: 9780124078970
Hardcover ISBN: 9780124077768
Published Date: 6th October 2015
---
Environmental Biotechnology: A Biosystems Approach, Second Edition presents valuable information on how biotechnology has acted as a vital buffer among people, pollution, and the environment. It answers the most important questions on the topic, including how, and why, a knowledge and understanding of the physical, chemical, and biological principles of the environment must be achieved in order to develop biotechnology applications.
Most texts address either the applications or the implications of biotechnology. This book addresses both. The applications include biological treatment and other environmental engineering processes. The risks posed by biotechnologies are evaluated from both evidence-based and precautionary perspectives. Using a systems biology approach, the book provides a context for researchers and practitioners in environmental science that complements guidebooks on the necessary specifications and criteria for a wide range of environmental designs and applications. Users will find crucial information on the topics scientific researchers must evaluate in order to develop further technologies.
Provides a systems approach to biotechnologies which includes the physical, biological, and chemical processes in context
Presents relevant case studies on cutting-edge technologies, such as nanobiotechnologies and green engineering
Addresses both the applications and implications of biotechnologies by following the lifecycle of a variety of established and developing biotechnologies
Includes crucial information on the topics scientific researchers must evaluate in order to develop further technologies
researchers in environmental biology, nanotechnology, systems biology and microbiology; environmental engineers; scientists at engineering and remediation companies and public organizations; practitioners in applied biology; graduate and postdoctoral students in these areas of science
Dedication
Preface
Chapter 1. Environmental Biotechnology: An Overview

Emergence and Biochemodynamics
Assessing Biotechnological Impacts
Biotechnology and Bioengineering
Environmental Biotechnology as a Discipline
Biotechnology and Society
Risks and Reliability of New Biotechnologies
Beyond Biotechnological Applications
The Science of Environmental Biotechnology
Boxes and Envelopes: Pushing the Boundaries, Containing the Risks
Responsible Bioengineering
Review Questions

Chapter 2. A Question of Balance: Using versus Abusing Biological Systems

Lessons from Environmental Systems
Environmental Biomimicry
Engineered Systems Inspired by Biology
Environmental Microbiology
Environmental Biochemodynamics
Biophile Cycling
Carbon Biogeochemistry
Nitrogen and Sulfur Biochemodynamics
Review Questions

Chapter 3. Environmental Biochemodynamic Processes

Cellular Thermodynamics
Thermodynamics in Abiotic and Biotic Systems
Biochemodynamic Transport
Review Questions

Chapter 4. Systems

GWAS Meet EWAS
Biotechnological Systems
Putting Biology to Work
Transforming Data into Information: Indices
Transforming Data into Information: Translational Science
Concentration-Based Mass Balance Modeling
Fugacity, Z Values, and Henry's Law
Fugacity-Based Mass Balance Modeling
Biology Meets Chemistry
Importance of Scale in Biosystems
Systems Synergies: Biotechnological Analysis
Using Bioindicators
Biosensors
Relationship between Green Engineering and Biotechnology
Review Questions

Chapter 5. Environmental Risks of Biotechnologies

Estimating Biotechnological Risks
Exposure Estimation
Direct Bioengineering Risk Calculations
Risk-Based Cleanup Standards
Review Questions

Chapter 6. Reducing Biotechnological Risks

Risk Quotient Method and Levels of Concern
Chemical Indicators of Biological Agents
Risk and Causality
Failure: Human Factors Engineering
Bioterrorism: Bad Biotechnology
Review Questions

Chapter 7. Applied Ecology

Bioremediation
Ready Biodegradability Testing
Systematic View of Oxygen
Applied Thermodynamics
Biodegradation and Bioremediation
Biochemodynamics of Bioremediation
Off-Site Treatment
Digestion
Biosorption
Aerobic Biodegradation
Trickling Filter
Activated Sludge
Aeration Ponds and Lagoons
Treatment Optimization
Anaerobic Biodegradation
Multimedia-Multiphase Bioremediation
Phytoremediation
Biomarkers
Genetic Engineering Basics
Conventional Breeding Approaches
Modification of Organisms without Introducing Foreign DNA
Modification of Organisms by Introducing Foreign DNA
Environmental Aspects of Cisgenic and Transgenic Organisms
Bioengineering Considerations for Genetically Modified Organisms
Wastewater Treatment Overview
Review Questions

Chapter 8. Biotechnological Implications: A Systems Approach

Environmental Harm with Pursuing Other Social Objectives
Systematic View of Biotechnological Risks
Predicting Environmental Implications
Environmental Implications of Engineering Organisms
Cheminformatics and Molecular Structure
Interpolation Space and Descriptor Selection
Risks Posed by Foreign DNA in Plants
Mutagenicity and Cancer
Biochemodynamic Flow of Modified Genetic Material
Modeling Biological Agent Transport: Examples
Risk Recommendations
Review Questions

Chapter 9. Environmental Risks of Biotechnologies: Economic Sector Perspectives

Industrial Biotechnology
Production of Enzymes
Medical Biotechnology
Animal Biotechnology
Agricultural Biotechnology
Review Questions

Chapter 10. Addressing Biotechnological Pollutants

Cleaning Up Biotechnological Operations
Intervention at the Source of Contamination
Intervention at the Point of Release
Intervention during Transport
Intervention to Control the Exposure
Intervention at the Point of Response
Sampling and Analysis
Sources of Uncertainty
Review Questions

Chapter 11. Nanotechnology and Emerging Sciences

Biotechnology at the Nanoscale
Review Questions

Chapter 12. Mechanisms and Outcomes

Biological Activity
Exogenous AOPs
Biotechnology Implications
Review Questions

Chapter 13. Analyzing the Environmental Implications of Emerging Technologies

Predicting and Managing Outcomes
Revisiting Failure and Blame
Applying Knowledge and Gaining Wisdom
Environmental Engineering
Science as a Social Enterprise
Environmental Accountability
Life Cycle as an Analytical Methodology
Life Cycle Applications
Utility and the Benefit–Cost Analysis
Predicting Environmental Damage
Review Questions

Chapter 14. Responsible Management of Biotechnologies

Bioengineering Perspectives
Codes of Conduct
Ethics and Decisions in Environmental Biotechnology
Unintended Consequences
Systematic Biotechnology and the Status Quo
A Few Words about Environmental Ethics
Biotechnology Decision Tools
Characterizing Success and Failure
Green Engineering and Biotechnology
Bioengineering Safety
Reliability of Biotechnologies
Applying Reliability Engineering to Biotechnological Systems

Appendix 1. Background Information on Environmental Impact Statements
Appendix 2. Cancer Potency Factors
Appendix 3. Verification Method for Rapid Polymerase Chain Reaction Systems to Detect Biological Agents
Appendix 4. Summary of Persistent and Toxic Organic Compounds in North America, Identified by the United Nations as Highest Priorities for Regional Actions
Appendix 5. Sample Retrieval from ECOTOX Database for Rainbow Trout (Oncorhynchus mykiss) Exposed to DDT and its Metabolites in Freshwater
Glossary
Index
No. of pages:

746
Language:

English
Copyright:

© Academic Press

2016
Published:

6th October 2015
Imprint:

Academic Press
eBook

ISBN:

9780124078970
Hardcover

ISBN:

9780124077768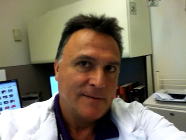 Dr. Daniel A. Vallero is an internationally recognized expert in environmental science and engineering. His four decades of research, teaching and professional experience in hazardous waste engineering and management have addressed a wide range of human health risk and ecological issues, from global climate change to the release of hazardous wastes. His research has advanced the state-of-the-science of air and water pollution measurement, models of potential exposures to chemicals in consumer products, and environmental impact assessments. He established the Engineering Ethics program and is a key collaborator in the Responsible Conduct of Research Program at Duke University. These programs introduce students, from first-year through PhD, to the complex relationships between science, technology and societal demands on the engineer. The lessons learned from the cases in this book are a fundamental part of Duke's preparation of its future engineers to address the ethical dilemmas likely to be encountered during the careers of the next generation engineers. Dr. Vallero received a bachelor's degree from Southern Illinois University, a Master of Science in City & Regional Planning from SIU, a Masters in Civil & Environmental Engineering (Environmental Health Sciences) from the University of Kansas, and a PhD in Civil & Environmental Engineering from Duke.
Affiliations and Expertise
Pratt School of Engineering, Duke University, Durham, NC, USA
Tax Exemption
We cannot process tax exempt orders online. If you wish to place a tax exempt order please
contact us
.