Alan Turing: His Work and Impact
1st Edition
Editors:
S. Cooper
J. van Leeuwen
Hardcover ISBN: 9780123869807
eBook ISBN: 9780123870124
Imprint: Elsevier Science
Published Date: 3rd May 2013
---
In this 2013 winner of the prestigious R.R. Hawkins Award from the Association of American Publishers, as well as the 2013 PROSE Awards for Mathematics and Best in Physical Sciences & Mathematics, also from the AAP, readers will find many of the most significant contributions from the four-volume set of the Collected Works of A. M. Turing. These contributions, together with commentaries from current experts in a wide spectrum of fields and backgrounds, provide insight on the significance and contemporary impact of Alan Turing's work.
Offering a more modern perspective than anything currently available, Alan Turing: His Work and Impact gives wide coverage of the many ways in which Turing's scientific endeavors have impacted current research and understanding of the world. His pivotal writings on subjects including computing, artificial intelligence, cryptography, morphogenesis, and more display continued relevance and insight into today's scientific and technological landscape. This collection provides a great service to researchers, but is also an approachable entry point for readers with limited training in the science, but an urge to learn more about the details of Turing's work.
2013 winner of the prestigious R.R. Hawkins Award from the Association of American Publishers, as well as the 2013 PROSE Awards for Mathematics and Best in Physical Sciences & Mathematics, also from the AAP
Named a 2013 Notable Computer Book in Computing Milieux by Computing Reviews
Affordable, key collection of the most significant papers by A.M. Turing
Commentary explaining the significance of each seminal paper by preeminent leaders in the field
Additional resources available online
Researchers and scientists interested in the context and significance of Turing's impact on artificial intelligence, artificial neural networks, morphogenesis, cryptology, the philosophy of mind, mathematics, computing, computer science, informatics, morphogenesis, philosophy and the wider scientific world.
List of Contributors
Introduction
Part I. How Do We Compute? What Can We Prove?
Part II. Hiding and Unhiding Information: Cryptology, Complexity and Number Theory
Part III. Building a Brain: Intelligent Machines, Practice and Theory
Part IV. The mathematics of emergence: the mysteries of morphogenesis
Alan Mathison Turing by Max Newman
Andrew Hodges Contributes: A Comment on Newman's Biographical Memoir
Alan Mathison Turing: 1912–1954
On Computable Numbers, with an Application to the Entscheidungsproblem – A Correction
Christos Papadimitriou on — Alan and I
On Computable Numbers, with an Application to The Entscheidungsproblem
On Computable Numbers, With an Application to The Entscheidungsproblem. A Correction
Examining the Work and Its Later Impact: Stephen Wolfram on — The Importance of Universal Computation
Martin Davis Illuminates — Three Proofs of The Unsolvability of The Entscheidungsproblem
Samson Abramsky detects — Two Puzzles About Computation
Paul Vitanyi Illustrates the Importance of — Turing Machines and Understanding Computational Complexity
Gregory Chaitin traces the path — From the Halting Problem to the halting probability
Robert Irving Soare expands on — Turing and the Art of Classical Computability
Rainer Glaschick takes us on a trip back to — Turing Machines in Munster
From K. Vela Velupillai — Reflections on Wittgenstein's Debates with Turing during his Lectures on the Foundations of Mathematics
Jan van Leeuwen and Jin Wiedermann on — the computational power of turing's Non-Terminating Circular A-Machines
Meurig Beynon puts an empirical slant on — Turing's Approach to Modelling States of Mind
Henk Barendregt and Antonio Raffone explore — Conscious
No. of pages:

944
Language:

English
Copyright:

© Elsevier Science

2013
Published:

3rd May 2013
Imprint:

Elsevier Science
eBook

ISBN:

9780123870124
Hardcover

ISBN:

9780123869807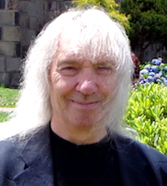 Barry Cooper is Professor of Mathematical Logic at the University of Leeds. A graduate of the University of Oxford, his research follows that of Alan Turing in its focus on the nature of mental and physical computation. Author and editor of numerous books, including Computability Theory, New Computational Paradigms, and Computability in Context, he is a leading advocate of multidisciplinary research at the interface between what is known to be computable, and theoretical and practical incomputability. For more information, http://www1.maths.leeds.ac.uk/.
Affiliations and Expertise
Professor of Mathematical Logic, University of Leeds, Leeds, UK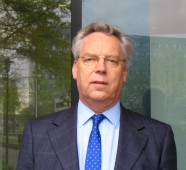 Jan van Leeuwen is professor at the Department of Information and Computing Sciences at Utrecht University. He received a Ph.D. in mathematics in 1972 from the same institution. After having held several positions in computer science in the US, he returned to Utrecht as a faculty member in 1977. He was head of department from 1977 to 1983 and from 1991 to 1994, and served as dean from 1994 to 2009. His research interests extend to many branches of the theory and philosophy of computer science. He is a member of the Academia Europae, is the first recipient of a Distinguished Lorentz Fellowship Prize in the Netherlands, and holds an honorary doctorate from RWTH Aachen University. For more information, http://www.cs.uu.nl/staff/jan.html.
Affiliations and Expertise
Professor of Computing Science, Utrecht University, The Netherlands
2013 PROSE Awards - Winner, Award for Excellence in Physical Sciences and Mathematics: Association of American Publishers, Alan Turing: His Work and Impact PROSE Award 2013, Book: Mathematics, American Association of Publishers PROSE Award 2013, Book: Best in Physical Sciences & Mathematics, American Association of Publishers PROSE Award 2013, R.R. Hawkins Award, American Association of Publishers Notable Computing Books 2013: Computing Milieux, Computing Reviews
"The 'tour de force' is that it is quite possible, even recommended, to read the book not linearly but by selecting pieces randomly, just for fun…We…urge readers of this brief review to read the book. We are sure that they will definitely enjoy it. It is quite possible that they will also find there ideas or flashes of inspiration for their own research."--EMS Newsletter,June-2014
"It is a rather remarkable achievement that the editors have managed to engage so many leading figures, 70 of them in all, and with such evident commitment…It is a fitting tribute to Turing's legacy…"--LMS Newsletter,October 1 2013
"This thick volume is a collection of Turing's most significant papers along with commentary by people that appreciated and furthered his ideas. What will astound even the people that know the work of Turing is the breadth of his interests and depth of his competence."--MAA.org, Jan 2 2014
"There is a lot to be learned from his outlook and temperament, and Alan Turing: His Work and Impact can serve as both an instructional and an inspirational text."--Notices of the AMS, Sep 1 2014
"The massive volume is a collection of Turing's key publications as well as commentaries about the papers. The volume is organized in four parts, with each section arranged by publication year of the papers…Given the number of minds involved in this undertaking, the editors must be congratulated…Summing Up: Highly recommended."--CHOICE Reviews Online, December 2013
"The volume is an excellent introduction to many exciting topics that Turing greatly contributed to, and in some cases founded, from computability theory to programming languages, complexity theory, the philosophy of mind, artificial intelligence, and the emergence of structure in biology…Readers of almost any background a