Wheat and Rice in Disease Prevention and Health
1st Edition
Benefits, risks and mechanisms of whole grains in health promotion
Editors:
Ronald Ross Watson
Victor Preedy
Sherma Zibadi
Hardcover ISBN: 9780124017160
eBook ISBN: 9780124046047
Published Date: 24th February 2014
---
Wheat and Rice in Disease Prevention and Health reviews the wide range of studies focusing on the health benefits and disease prevention associated with the consumption of wheat and rice, the two most widely consumed whole grains. This book provides researchers, clinicians, and students with a comprehensive, definitive, and up-to-date compendium on the diverse basic and translational aspects of whole grain consumption and its protective effects across human health and disease. It serves as both a resource for current researchers as well as a guide to assist those in related disciplines to enter the realm of whole grain and nutrition research.
Overall, studies have shown that a decrease in the amount of whole grains in the modern diet is related to a corresponding increase in health problems that are attributed to this all-too-common dietary imbalance. The resulting health issues associated with an over-processed diet, which provides inadequate levels of nutrients from whole grains, may include obesity, diabetes, high blood lipids, chronic inflammatory states, and an excess of oxidative stress. Strength and endurance may also suffer as a result of these nutrient deficiencies, followed by declines in energy and immunity.
Saves researchers and clinicians time in quickly accessing the latest details on a broad range of nutritional and epidemiological issues
Provides a common language for nutritionists, nutrition researchers, epidemiologists, and dietitians to discuss how the action of wheat and rice protect against disease and modify human health
Preclinical, clinical, and population studies help nutritionists, dieticians, and clinicians map out key areas for research and further clinical recommendations
Academic, government, and corporate researchers in nutrition, epidemiology and public health; graduate students in nutrition, epidemiology and public health; and practicing nutritionists, dietitians, and epidemiologists.
Preface
Acknowledgements
Contributors
Part I Wheat and Health
Section A Wheat Components in Disease Prevention: Overview
Chapter 1. Whole Wheat Pasta and Health
Current Health Condition and Whole Grains
Use of Whole Grain in Pasta Products
Bioactive Compounds of Whole Grain Found in Pasta
Nutrients in Whole Grain Pasta
Chapter 2. Whole Grain and Phytate-Degrading Human Bifidobacteria
Lines of Evolution in Consumption of Whole Grains
The Role of Cereals in the Diet
Phytic Acid (Myo-Inositol Hexakisphosphate, InsP6)
Section B Wheat in Commercial Animal Production
Chapter 3. Effect of Whole Wheat Feeding on Gut Function and Nutrient Utilization in Poultry
Introduction
Effect of Modern Processing Technology on the Development of the Digestive Tract
Methods of Whole Wheat Feeding
Effect of Whole Wheat Feeding on gut Health
Effect of Whole Grain Inclusion on Nutrient Utilization
Use of Other Whole Grains
Conclusions
Chapter 4. Whole Wheat in Commercial Poultry Production
Wheat as a Feed Grain
Whole Wheat Grain in Relation to Production Level and Livability as an Indicator of Health Status in Poultry
Whole Wheat as Related to Quality of Poultry Products and Human Health
Whole Wheat as Related to Digestive Tract Morphology, Intestinal Microflora, Activity of Digestive Enzymes, and Health of Farmed Birds
Section C Wheat in Diabetes and Heart Disease Prevention
Chapter 5. Wheat Fiber in Postprandial Metabolic Profile and Health
Introduction
Effects of Wheat on Postprandial Insulin and Glucose Responses
Potential Mechanisms of Action
Conclusions
Chapter 6. Bioavailability of Calcium, Iron, and Zinc in Whole Wheat Flour
Introduction
Mineral Requirements and Consequences of Deficiency
No. of pages:

576
Language:

English
Copyright:

© Academic Press

2014
Published:

24th February 2014
Imprint:

Academic Press
eBook

ISBN:

9780124046047
Hardcover

ISBN:

9780124017160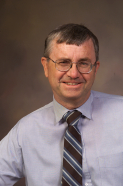 Ronald Ross Watson PhD is a professor of Health Promotion Sciences in the University of Arizona Mel and Enid Zuckerman College of Public Health. He was one of the founding members of this school serving the mountain west of the USA. He is a professor of Family and Community Medicine in the School of Medicine at the University of Arizona. He began his research in public health at the Harvard School of Public Health as a fellow in 1971 doing field work on vaccines in Saudi Arabia. He has done clinical studies in Colombia, Iran, Egypt, Saudi Arabia, and USA which provides a broad international view of public health. He has served in the military reserve hospital for 17 years with extensive training in medical responses to disasters as the chief biochemistry officer of a general hospital, retiring at a Lt. Colonel. He published 450 papers, and presently directs or has directed several NIH funded biomedical grants relating to alcohol and disease particularly immune function and cardiovascular effects including studying complementary and alternative medicines. Professor Ronald Ross Watson was Director of a National Institutes of Health funded Alcohol Research Center for 5 years. The main goal of the Center was to understand the role of ethanol-induced immunosuppression on immune function and disease resistance in animals. He is an internationally recognized alcohol-researcher, nutritionist and immunologist. He also initiated and directed other NIH-associated work at The University of Arizona, College of Medicine. Dr. Watson has funding from companies and non-profit foundations to study bioactive foods' components in health promotion. Professor Watson attended the University of Idaho, but graduated from Brigham Young University in Provo, Utah, with a degree in Chemistry in 1966. He completed his Ph.D. degree in 1971 in Biochemistry from Michigan State University. His postdoctoral schooling was completed at the Harvard School of Public Health in Nutrition and Micro
Affiliations and Expertise
Mel and Enid Zuckerman College of Public Health, School of Medicine, University of Arizona, Tucson, AZ, USA
Victor R. Preedy BSc, PhD, DSc, FRSB, FRSPH, FRCPath, FRSC is a senior member of King's College London. He is also Director of the Genomics Centre and a member of the Faculty of Life Sciences and Medicine. Professor Preedy has longstanding academic interests in substance misuse especially in relation to health and well being. He is a member of the Editorial Board of Drug and Alcohol Dependence and a founding member of the Editorial Board of Addiction Biology. In his career Professor Preedy was Reader at the Addictive Behaviour Centre at The University of Roehampton, and also Reader at the School of Pharmacy (now part of University College London; UCL). Professor Preedy is Editor of the influential works The Handbook Of Alcohol Related Pathology, The Neuropathology of Drug Addictions and Substance Misuse and The Handbook of Cannabis and Related Pathologies (all published by Academic Press-Elsevier). Professor Preedy graduated in 1974 with an Honours Degree in Biology and Physiology with Pharmacology. He gained his University of London PhD in 1981. In 1992, he received his Membership of the Royal College of Pathologists and in 1993 he gained his second doctoral degree (DSc). Professor Preedy was elected as a Fellow of the Institute of Biology in 1995 and also as a Fellow to the Royal College of Pathologists in 2000. He was then elected as a Fellow of the Royal Society for the Promotion of Health (2004) and The Royal Institute of Public Health and Hygiene (2004). In 2009, Professor Preedy became a Fellow of the Royal Society for Public Health and in 2012 a Fellow of the Royal Society of Chemistry. To his credit, Professor Preedy has published over 600 articles, which includes peer-reviewed manuscripts based on original research, abstracts and symposium presentations, reviews and numerous books and volumes.
Affiliations and Expertise
Department of Dietetics, King's College London, UK
Affiliations and Expertise
Postdoctoral Research Associate of Public Health, Department of Pathology, University of South Florida Medical School, Tampa, USA