Volatile Biomarkers
1st Edition
Non-Invasive Diagnosis in Physiology and Medicine
Editors:
Anton Amann
David Smith
Hardcover ISBN: 9780444626134
eBook ISBN: 9780444626202
Published Date: 13th May 2013
---
Volatile organic compounds (VOCs) in exhaled breath, sweat or urine carry much information on the state of human health. The role of VOCs in clinical diagnosis and therapeutic monitoring is expected to become increasingly significant due to recent advances in the field. Volatile Biomarkers: Non-Invasive Diagnosis in Physiology and Medicine includes the latest discoveries and applications for VOCs from the world's foremost scientists and clinicians working in this emerging analytic area.
Appeals to a multidisciplinary audience, including scientists, researchers, and clinicians with an interest in breath analysis
Features the latest scientific research and technical breakthroughs in the diagnostic and therapeutic aspects of volatile organic compounds
Includes case presentations documenting applications in multiple areas of human health and safety
Chemists, biochemists, cell biologists, physiologists, and clinicians with an interest in breath analysis
List of Contributors
Foreword
PART A Interpretation of Breath Analysis Data
Chapter 1. Mathematical and Statistical Approaches for Interpreting Biomarker Compounds in Exhaled Human Breath
1.1 Introduction
1.2 Data interpretation
1.3 Conclusions and recommendations
Disclaimer
References
Chapter 2. Issues and Challenges in Human Breath Research: Perspectives from Our Experience
2.1 Introduction
2.2 Defining normal in clinical practice: the case of a routine liver blood test
2.3 Developing a breath test: can the blood assay be unseated?
2.4 Convincing clinicians
2.5 Breath markers
2.6 Conclusion
References
PART B Real-Time Analysis of Exhaled Breath
Chapter 3. Physiological Modeling for Analysis of Exhaled Breath
3.1 Introduction
3.2 Real-time measurements: experimental basics
3.3 Modeling
3.4 Concluding remarks
References
PART C Physiological and Clinical Studies
Chapter 4. Recent SIFT-MS Studies of Volatile Compounds in Physiology, Medicine and Cell Biology
4.1 Introduction
4.2 Direct breath analysis
4.3 VOC emission from skin; comparison with VOCs in breath
4.4 Exhaled breath condensate and broncoalveolar lavage
4.5 VOCs in urine headspace; ketones and ovulation; 3-HBA
4.6 Volatile biomarkers of cancer cells, in vitro and in vivo
4.7 Alcohol ingestion and detection and cannabis
4.8 Flowing afterglow mass spectrometry, FA-MS, and total body water
4.9 Summary remarks; future prospects for SIFT-MS and FA-MS in medicine
References
Chapter 5. The Analysis of Oral Air by Selected Ion Flow Tube Mass Spectrometry Using Indole and Methylindole as Examples
5.1 Introduction
5.2 Oral malodor
5.3 Oral air sampling considerations
5.4 Indoles
No. of pages:

600
Language:

English
Copyright:

© Elsevier

2013
Published:

13th May 2013
Imprint:

Elsevier
eBook

ISBN:

9780444626202
Hardcover

ISBN:

9780444626134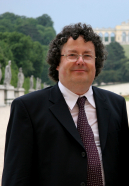 Prof. Dr. Anton Amann is Director of the Breath Research Institute of the Austrian Academy of Sciences and Professor at Innsbruck Medical University. He is a recipient of the prestigious Marie Sklodowska Curie Medal of the Polish Chemical Society. Prof. Amann coordinated the EU-project BAMOD (topic: breath analysis of lung carcinoma patients, eu-proposal.voc-research.at) and is a steering committee member of the EU-project SGL for USaR (topic: searching of entrapped persons, e.g., using volatile compounds released through breath, skin and urine, www.sgl-eu.org). He is Editor-in-Chief of the Journal of Breath Research, which is published by the "Institute of Physics" (IOP, Bristol, UK, www.iop.org/EJ/journal/JBR) and Chairman of the International Association for Breath Research (IABR, iabr.voc-research.at).
Affiliations and Expertise
Director of Breath Research Institute of the Austrian Academy of Sciences, Innsbruck, Austria
Prof. Dr. David Smith is Professor in the School of Medicine at Keele University (UK). He is a Fellow of the Royal Society (elected 1988) and a Fellow of the Institute of Physics. He was awarded the Schrödinger Prize in 1992. Prof. Smith is the inventor of Selected Ion Flow Tube Mass Spectrometry (SIFT-MS) and Flowing Afterglow Mass Spectrometry (FA-MS), now widely used for trace gas analysis of air and exhaled breath. He is co-author of more than 390 peer-reviewed papers and book chapters, covering the fields of plasma physics, ion chemistry, terrestrial and interstellar chemistry, mass spectrometry, gas analysis, and breath analysis (more than 12600 citations in Web of Science; h-index 61). He is Founder Member of the Editorial Board of the Journal of Breath Research.
Affiliations and Expertise
Professor, School of Medicine, Keele University, Stoke-on-Trent, UK
"The book appropriately starts with a discussion of interpreting breath analyses, and readers quickly learn that the lack of standardization for specimen collection, patient preparation, or laboratory analytical methodology has greatly limited its applicability to assessing human health or disease…This book nicely summarizes the current state of the art of VOC detection and analysis for a variety of interesting applications." --Doody.com, November 2013
"Volatile organic compounds are continuously generated by the human body and partially emitted in exhaled breath and through the skin, as well as other pathways…Medical, biological, chemical, and engineering specialists review developments in breath analysis since 2005, when the previous volume was completed." --Reference & Research Book News, October 2013