Voids in Materials
1st Edition
From Unavoidable Defects to Designed Cellular Materials
Authors:
Gary Gladysz
Krishan Chawla
Hardcover ISBN: 9780444563675
eBook ISBN: 9780444563743
Published Date: 12th September 2014
Secure Checkout
Personal information is secured with SSL technology.
Free Shipping
Free global shipping
No minimum order.
---
Voids in Materials treats voids of different shapes and forms in various materials, and examines their effects on material properties. The book covers the origins of voids in materials, how they are sometimes introduced in the form of hollow spheres, and the resultant properties of materials containing voids.
There are many books that focus on foams (which intentionally incorporate voids into materials) and that cover voids incidental to or unwanted in the fabrication of non-porous materials. In fact, all materials have voids. This book starts from the premise that voids are pervasive in all material on some level. It goes beyond foams to provide a comprehensive overview of voids, a central reference for scientists and engineers to use for the effect of voids in materials.
Includes 3D renderings of void geometries
Explains how and why voids are introduced into materials across the length scales; from nanometer-scale voids up to macro-scale voids
Provides a continuous picture of how material properties change as the volume fraction of voids increases, and the implications for product design
Chemists, chemical engineers and material scientists who study the properties and effects of voids in the designing of new materials. A valuable guide for engineers in industry.
Preface
Acknowledgments
About the Authors
Chapter 1. Introduction

1.1. Overview
1.2. Descriptions
1.3. Voids through the Length Scale

Chapter 2. Intrinsic Voids, Ideal Materials, and Real Materials

2.1. Introduction
2.2. Crystalline Materials
2.3. Mechanical Properties
2.4. Processing and Service Induced Voids
2.5. Time Dependent Properties

Chapter 3. Intrinsic Voids in Polymers

3.1. Polymer Structure
3.2. Free Volume and Thermomechanical Behavior
3.3. Kinetic Theory of Polymer Strength
3.4. Thermal Conductivity
3.5. Role of Voids in Physical Aging in Polymers
3.6. Measurement of Free Volume

Chapter 4. Techniques for Introducing Intentional Voids into Materials

4.1. Introduction
4.2. Commonalities of Foam Formation Processes
4.3. Introduction of a Gas
4.4. Templating or Sacrificial Pore Former
4.5. Bonding Together of Spheres, Fibers, Powders, or Particles
4.6. Rapid Prototyping of Cellular Structures
4.7. Mechanical Stretching
4.8. Hierarchical Design with Voids

Chapter 5. Techniques of Introducing Intentional Voids into Particles and Fibers

5.1. Introduction
5.2. Hollow and Porous Particles
5.3. Hollow and Porous Fibers
5.4. Nonspherical Hollow Particles

Chapter 6. Cellular Materials

6.1. General Characterization
6.2. Conventional Foams
6.3. Syntactic Foams
6.4. Thermal Properties
6.5. Finite Element Analysis

Chapter 7. Applications

7.1. Introduction
7.2. Macroscale Voids
7.3. Micrometer Scale Voids
7.4. Nanometer Scale Voids
7.5. Subnanometer Voids

Chapter 8. Void Characterization

8.1. Introduction
8.2. Microscopy
8.3. Positron Annihilation Lifetime Spectroscopy
8.4. Three Dimensional Imaging
8.5. Gas Adsorption

Glossary
Author Index
Subject Index
No. of pages:

214
Language:

English
Copyright:

© Elsevier

2015
Published:

12th September 2014
Imprint:

Elsevier
Hardcover

ISBN:

9780444563675
eBook

ISBN:

9780444563743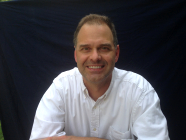 Dr. Gladysz is an Associate at Empyreus Solutions, LLC, Seattle WA, USA, where he consults and leads university and government technical interactions. He received his PhD from the New Mexico Institute of Mining & Technology where he participated in the NATO Collaborative Program with the German Aerospace Institute (DLR). Since receiving his PhD, he has led research efforts in university, government and industrial settings. He has extensive research experience designing and characterizing fibrous composite materials, ceramic composites, polymers, composite foams, and thin films. As a Technical Staff Member at Los Alamos National Laboratory (LANL), he was technical lead for Rigid Composites and Thermoset Materials. In 2005 he was awarded the LANL Distinguished Performance Group Award for his work leading materials development on the Reliable Replacement Warhead Feasibility Project. He has served on funding review boards for LANL, National Science Foundation, ACS, and the Lindbergh Foundation. He has been guest editor on four issues of leading materials science journals, including Journal of Materials Science and Materials Science & Engineering: A. Dr. Gladysz has organized five international conferences/symposia on syntactic foams and composite materials. He started and currently chairs the ECI international conference series on Syntactic & Composites Foams. Dr. Gladysz currently lives near Boston, Massachusetts, USA.
Affiliations and Expertise
Empyreus Solutions, LLC, Seattle WA, USA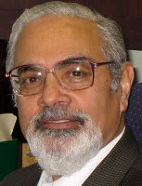 Krishan Chawla is Professor Emeritus of Materials Science and Engineering at the University of Alabama at Birmingham, USA. He received his Ph.D. from the University of Illinois at Urbana-Champaign. His research interests encompass processing, microstructure, and mechanical behavior of materials. He has taught and/or done research at several universities around the world. Professor Chawla has served as a Program Director for metals and ceramics in the Division of Materials Research, National Science Foundation. He is a fellow of ASM International. Among his other awards are: Distinguished Researcher Award at New Mexico Tech, Distinguished Alumnus Award from Banaras Hindu University, Eshbach Society Distinguished Visiting Scholar award at Northwestern University, Faculty Fellow award at Oak Ridge National Laboratory. Professor Chawla is the author or coauthor of various textbooks in the area of materials and serves on the editorial boards of a number of journals. He is editor of the journal International Materials Reviews.
Affiliations and Expertise
Department of Materials Science and Engineering, University of Alabama at Birmingham, USA
"...a good job of highlighting the similarities among voids in these various types of materials and describing the ways in which voids impact their properties...recommended to those who desire an accessible, introductory overview to porous materials." --MRS Bulletin
"Useful tables are included that list example materials and associated void sizes…This book is recommended to those who desire an accessible, introductory overview to porous materials." --MRS Bulletin
Tax Exemption
We cannot process tax exempt orders online. If you wish to place a tax exempt order please
contact us
.