Vitamins and Hormones, Volume 55
1st Edition
Editor-in-Chiefs:
Gerald Litwack
Hardcover ISBN: 9780127098555
eBook ISBN: 9780080866529
Published Date: 14th October 1998
---
E. Brown, P. Vassilev, S. Quinn, S. Hebert, G Protein-Coupled, Extracellular Ca2+- Sensing Receptor: A Versatile Regulator of Diverse Cellular Functions.
L. Gilbert, R. Rybczynski, V. Henrich, Peptide Hormones, Steroid Hormones and Puffs: Mechanisms and Models in Insect Development.
T. Spelsberg, T. Barrett, Nuclear Matrix and Steroid Hormone Action.
D. Edwards, Coregulatory Proteins in Steroid Hormone Receptor Action.
S. Liao, J. Kokontis, Molecular Action of Androgen in the Normal and Neoplastic Prostate.
A. Roy, Y. Lavrovsky, C. Song, S. Chen, M. Jung, N. Velu, B Bi, B Chatterjee, Regulation of Androgen Action.
R. Vihko, H. Vihko, Regulation of Estrogen Action: Role of 17b-Hydroxysteriod Dehydrogenases.
D. Stocco, The Steroidogenic Acute Regulatory (StAR) Protein.
J. Lian, G. Stein, J. Stein, A. Van Wijnen, Regulated Expression of the Bone-Specific Osteocalcin Gene by Vitamins and Hormones. Subject Index.
---
Under the capable and qualified editorial leadership of Dr. Gerald Litwack, Vitamins and Hormones continues to publish cutting-edge reviews of interest to endocrinologists, biochemists, nutritionists, pharmacologists, cell biologists, and molecular biologists. First published in 1943, Vitamins and Hormones is the longest-running serial published by Academic Press. In the early days of the Serial, the subjects of vitamins and hormones were quite distinct. Now, new discoveries have proved that several of the vitamins function as hormones and many of the substances inferred by the title of the Serial function in signal transduction processes. Accordingly, the Editor-in-Chief has expanded the scope of the Serial to reflect this newer understanding of function- structure relationships in cellular communication. The Editorial Board now reflects expertise in the field of hormone action, vitamin action, X-ray crystal structure, physiology, and enzyme mechanisms. Volume 55 of Vitamins and Hormones covers steroid hormone action, and includes two additional contributions on calcium and on peptide hormones.
Developmental biologists, cell biologists, faculty, graduate students, and researchers.
---
No. of pages:

522
Language:

English
Copyright:

© Academic Press

1999
Published:

14th October 1998
Imprint:

Academic Press
eBook

ISBN:

9780080866529
Hardcover

ISBN:

9780127098555
---
About the
Editor-in-Chiefs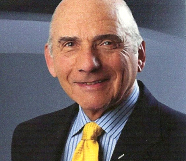 Gerald Litwack Editor-in-Chief
Following a liberal arts education with a major in chemistry and biology at Hobart College, Gerald (Gerry) Litwack earned M.S. and PhD degrees in biochemistry from the University of Wisconsin, Madison where he served as a Lecturer in Enzymology before starting a postdoctoral fellowship from the National Foundation for Infantile Paralysis at the Biochemical Institute of the Sorbonne in Paris. His first academic position was assistant professor of biochemistry at Rutgers University where he started his work on hormone action for six years. During this period, he did a sabbatical at the University of California, Berkeley, where he concentrated on rapid enzyme kinetics. In 1960 he accepted an offer of an associate professorship at the University of Pennsylvania Graduate School of Medicine. In 1964, he was invited to be full professor of biochemistry at The Fels Institute for Cancer Research and Molecular Biology at Temple Medical School, simultaneously with a Career Development Award from the NIH, where he later was named Deputy Director of the Institute and the Laura H. Carnell Professor in biochemistry. Subsequently, he was given the Faculty Research Award. He co-discovered ligandin, later found to be in the family of glutathione S-transferases, enzymes that protect the body from carcinogens. In 1991, he moved to the Jefferson Medical College at Thomas Jefferson University as Professor of Biochemistry, Chair of the Department of Pharmacology and Deputy Director of the Kimmel Cancer Research Institute. Later, he became chair of the combined Department of Biochemistry and Molecular Pharmacology and concurrently held the position of Vice Dean for Research. In 2003, he moved to Los Angeles and from 2004-2006 was a Visiting Scholar at the University of California, Los Angeles, in the Department of Biological Chemistry of the Geffen School of Medicine and, in this period, wrote "Human Biochemistry and Disease" a volume of 1254 pages. In 2007, he moved to Scranton,
Affiliations and Expertise
Toluca Lake, North Hollywood, California, USA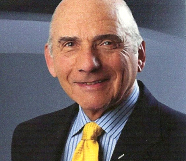 Following a liberal arts education with a major in chemistry and biology at Hobart College, Gerald (Gerry) Litwack earned M.S. and PhD degrees in biochemistry from the University of Wisconsin, Madison where he served as a Lecturer in Enzymology before starting a postdoctoral fellowship from the National Foundation for Infantile Paralysis at the Biochemical Institute of the Sorbonne in Paris. His first academic position was assistant professor of biochemistry at Rutgers University where he started his work on hormone action for six years. During this period, he did a sabbatical at the University of California, Berkeley, where he concentrated on rapid enzyme kinetics. In 1960 he accepted an offer of an associate professorship at the University of Pennsylvania Graduate School of Medicine. In 1964, he was invited to be full professor of biochemistry at The Fels Institute for Cancer Research and Molecular Biology at Temple Medical School, simultaneously with a Career Development Award from the NIH, where he later was named Deputy Director of the Institute and the Laura H. Carnell Professor in biochemistry. Subsequently, he was given the Faculty Research Award. He co-discovered ligandin, later found to be in the family of glutathione S-transferases, enzymes that protect the body from carcinogens. In 1991, he moved to the Jefferson Medical College at Thomas Jefferson University as Professor of Biochemistry, Chair of the Department of Pharmacology and Deputy Director of the Kimmel Cancer Research Institute. Later, he became chair of the combined Department of Biochemistry and Molecular Pharmacology and concurrently held the position of Vice Dean for Research. In 2003, he moved to Los Angeles and from 2004-2006 was a Visiting Scholar at the University of California, Los Angeles, in the Department of Biological Chemistry of the Geffen School of Medicine and, in this period, wrote "Human Biochemistry and Disease" a volume of 1254 pages. In 2007, he moved to Scranton,
Affiliations and Expertise
Toluca Lake, North Hollywood, California, USA