Trickle Bed Reactors
1st Edition
Reactor Engineering and Applications
Authors:
Vivek Ranade
Raghunath Chaudhari
Prashant R. Gunjal
Hardcover ISBN: 9780444527387
eBook ISBN: 9780080931449
Published Date: 18th March 2011
---
This book provides a hybrid methodology for engineering of trickle bed reactors by integrating conventional reaction engineering models with state-of-the-art computational flow models. The content may be used in several ways and at various stages in the engineering process: it may be used as a basic resource for making appropriate reactor engineering decisions in practice; as study material for a course on reactor design, operation, or optimization of trickle bed reactors; or in solving practical reactor engineering problems. The authors assume some background knowledge of reactor engineering and numerical techniques.
Facilitates development of high fidelity models for industrial applications
Facilitates selection and application of appropriate models
Guides development and application of computational models to trickle beds
Chemical engineers working in industry (chemical companies, industrial research laboratories), as well as chemical engineering scientists and research students working in the area of reactor engineering
Preface
1 Introduction
1.1 Trickle bed reactors
1.1.1 Basic configuration and operation of trickle beds
1.1.2 Comparison with other reactors and applications
1.2 Reactor engineering of trickle bed reactors
1.2.1 Key issues
1.2.2 Multiscale approach for reactor engineering
1.3 Organization of this book
2 Hydrodynamics and Flow Regimes
2.1 Introduction
2.2 Flow regimes
2.2.1 Trickle flow regime
2.2.2 Pulse flow regime
2.2.3 Spray flow regime
2.2.4 Bubbling flow regime
2.3 Flow regime transition
2.4 Estimation of Key Hydrodynamic Parameters
2.4.1 Pressure drop
2.4.2 Liquid holdup
2.4.3 Wetting of catalyst particles
2.4.4 Gas-liquid mass transfer coefficient
2.4.5 Liquid-solid mass transfer coefficient
2.4.6 Gas-solid mass transfer
2.4.7 Axial dispersion
2.4.8 Heat transfer in trickle bed reactors
2.5 Summary
3 Reaction Engineering of Trickle Bed Reactors
3.1 Introduction
3.2 Overall rate of reaction
3.2.1 Completely wetted catalyst particles
3.2.2 Partially wetted catalyst particles
3.2.3 Exothermic reactions
3.3 Reactor performance models for trickle bed reactors
3.3.1 Empirical pseudo-homogeneous models
3.3.2 Generalized model for complete wetting of catalyst particle
3.3.3 Adiabatic trickle bed reactor model
3.3.4 Non-isothermal trickle bed reactor model: Complex reactions
3.3.5 Periodic operations in trickle bed reactors
3.4 Summary
4 Flow Modeling of Trickle Beds
4.1 Introduction
4.2 Characterization of packed beds
4.2.1 Randomly packed bed
4.2.2 Structured bed
4.3 Single phase flow through packed bed
4.3.1 Modeling approaches
4.3.2 Model equations and boundary conditions
4.3.3 Flow through an array of particles
4.3.4 Flow through a packed bed of randomly packed particles
4.4 Gas liquid flow through packed beds
4.4.1 Modeling of gas liquid flow through packed beds
4.4.2 Simulation of gas liquid flow in tri
No. of pages:

284
Language:

English
Copyright:

© Elsevier

2011
Published:

18th March 2011
Imprint:

Elsevier
eBook

ISBN:

9780080931449
Hardcover

ISBN:

9780444527387
Paperback

ISBN:

9780444561909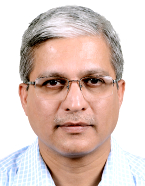 Dr Vivek V Ranade is a Deputy Director of CSIR - National Chemical Laboratory (www.ncl-india.org) and Chairman of Chemical Engineering and Process Development Division. He has contributed significantly to chemical engineering science and practice. His work has resulted in new insights and better designs of industrial flow processes. He has successfully developed solutions and has facilitated their implementation in a wide range of industry. He has also developed various devices (micro-reactors, filters, vortex diodes) and products. He is currently leading a large program on process intensification entitled Indus MAGIC (www.indusmagic.org) which is aimed at developing MAGIC (modular, agile, intensified and continuous) processes and plants. He has established first of its kind industry consortium on process intensification (Indus CPI) at NCL. He is actively working with a wide range of fine and specialty chemicals industries to transform the way we manufacture these chemicals. Dr Ranade is a Professor at Academy of Scientific and Innovative Research (www.acsir.res.in) and an Adjunct Professor at ICT (formerly UDCT: http://www.ictmumbai.edu.in). He also worked at ETH, Zurich; TU Delft and University of Twente, The Netherlands as guest researcher. He has published more than 125 papers and five books. He is co-inventor of more than 20 patents (granted or filed). He is an Associate Editor of 'Industrial & Engineering Chemistry Research' and serves on editorial boards of 'Chemical Engineering Research & Design' and 'Indian Chemical Engineer' journals. He is a recipient of several awards including Shanti Swarup Bhatnagar award and DST Swarna Jayanti Fellowship. He is a fellow of Indian National Academy Sciences, Indian National Academy of Engineering and Indian Academy of Sciences. He is also an entrepreneur and has co-founded technology based start-up companies: Tridiagonal Solutions (www.tridiagonal.com); Vivira Process Technologies Pvt. Ltd. (www.vivira.in). D Ranade p
Affiliations and Expertise
Deputy Director & Chair, Chemical Engineering & Process Development Division, CSIR-National Chemical Laboratory, Pune, India
Affiliations and Expertise
Chemical & Petroleum Engineering Department, The University of Kansas, Lawrence, KS, USA
Affiliations and Expertise
Tridiagonal Solutions Pvt. Ltd., Pune, India