Transmission and Distribution Electrical Engineering
3rd Edition
Authors:
Colin Bayliss
Brian Hardy
eBook ISBN: 9780080468136
Hardcover ISBN: 9780750666732
Published Date: 11th December 2006
---
Dramatic power outages in North America, and the threat of a similar crisis in Europe, have made the planning and maintenance of the electrical power grid a newsworthy topic.
Most books on transmission and distribution electrical engineering are student texts that focus on theory, brief overviews, or specialized monographs. Colin Bayliss and Brian Hardy have produced a unique and comprehensive handbook aimed squarely at the engineers and planners involved in all aspects of getting electricity from the power plant to the user via the power grid. The resulting book is an essential read, and a hard-working reference for all engineers, technicians, managers and planners involved in electricity utilities, and related areas such as generation, and industrial electricity usage.
An essential read and hard*working ref
Graduate / chartered engineers and Technician engineers working in electricity generation and distribution. Engineers, managers and planners involved in power system planning and project management.
Chapter 1: System Studies
1.1 Introduction
1.2 Load flow
1.3 System Stability
1.4 Short circuit analysis

Chapter 2: Drawings and Diagrams
2.1 Introduction
2.2 Block diagrams
2.3 Schematic diagrams
2.4 Manufacturers' drawings
2.5 Computer aided design (CAD)
2.6 Case study
2.7 Graphical symbols
Appendices

Chapter 3: Substation Layouts
3.1 Introduction
3.2 Substation design considerations
3.3 Alternative layouts
3.4 Space requirements

Chapter 4: Substation Auxiliary Power Supplies
4.1 Introduction
4.2 DC supplies
4.3 Batteries
4.4 AC supplies

Chapter 5: Current and Voltage Transformers
5.1 Introduction
5.2 Current transformers
5.3 Voltage transformers
5.4 Future trends

Chapter 6: Insulators
6.1 Introduction
6.2 Insulator materials
6.3 Insulator types
6.4 Pollution control
6.5 Insulator specification
6.6 Tests

Chapter 7: Substation Building Services
7.1 Introduction
7.2 Lighting
7.3 Distribution characterization
7.4 Heating, ventilation and air-conditioning
7.5 Fire detection and suppression

Chapter 8: Earthing and Bonding
8.1 Introduction
8.2 Design criteria
8.3 Substation earthing calculations
8.4 Computer simulation
References

Chapter 9: Insulation Co-ordination
9.1 Introduction
9.2 System voltages
9.3 Clearances
9.4 Procedures for co-ordination
9.5 Surge protection
References

Chapter 10: Relay Protection
10.1 Introduction
10.2 System configuration
10.3 Power system protection principles
10.4 Current relays
10.5 Differential protection schemes
10.6 Distance relays
10.7 Auxiliary relays
10.8 Computer assisted grading exercise
10.9 Practical distribution network case study
10.10 Recent advances in control, protection and monitoring
References

Chapter 11: Fuses and Miniature Circuit Breakers
11.1 Introduction
11.2 Fuses
11.3 Fuse operation
11.4 Miniature circuit breakers
References

Chapter 12: Cables
12.1 Introdcution
12.2 Codes and standards
12.3 Types of cables and materials
12.4 Cable sizing
12.5 Calculation of losses in cables
12.6 Fire properties of cables
12.7 Control and communication cables
12.8 Cable management systems
References

Chapter 13: Switchgear
13.1 Introduction
13.2 Terminology and standards
13.3 Switching
13.4 Arc quenching media
13.5 Operating mechanisms
13.6 Equipment specifications
References

Chapter 14: Power Transformers
14.1 Introduction
14.2 Standards and principles
14.3 Voltage, impedance and power rating
14.4 Thermal design
14.5 Constructional aspects
14.6 Accessories
References

Chapter 15: Substation and Overhead Line Foundations
15.1 Introduction
15.2 Soil investigations
15.3 Foundation types
15.4 Foundation design
15.5 Site works

Chapter 16: Overhead Line Routing
16.1 Introduction
16.2 Routing objectives
16.3 Preliminary routing
16.4 Detailed line survey and profile

Chapter 17: Structures, Towers and Poles
17.1 Introduction
17.2 Environmental conditions
17.3 Structure design
17.4 Pole and tower types

Chapter 18: Overhead Line Conductor and Technical Specifications
18.1 Introduction
18.2 Environmental conditions
18.3 Conductor selection
18.4 Calculated electrical ratings]
18.5 Design spans, clearances and loadings
18.6 Overhead line fittings
18.7 Overhead line impedance
18.8 Substation busbar selection- case study
References

Chapter 19: Testing and Commissioning
19.1 Introduction
19.2 Quality assurance
19.3 Works inspections and testing
19.4 Site inspection and testing
19.5 Testing and commissioning methods
Appendices

Chapter 20: Electromagnetic Compatibility
20.1 Introduction
20.2 Standards
20.3 Compliance
20.4 Testing
20.5 Screening
20.6 Typical useful formulae
20.7 Case studies

Chapter 21: Supervisory Control and Data Acquisition
21.1 Introduction
21.2 Programmable logic controllers
21.3 Power line carrier communication links
21.4 Supervisory control and data acquisition
21.5 Software management
References

Chapter 22: Project Management
22.1 Introduction
22.2 Project Evaluation
22.3 Financing
22.4 Project phases
22.5 Terms and conditions of contract
22.6 Tendering
22.7 Model forms of contract- exercise
Appendices

Chapter 23: Distribution Planning
23.1 Introduction
23.2 Definitions
23.3 Load forecasting
23.4 System parameters
23.5 System reliability
23.6 Drawings and materials take off

Chapter 24: Power Quality- Harmonics in Power Systems
24.1 Introduction
24.2 The nature of harmonics
24.3 The generation of harmonics
24.4 The effects of harmonics
24.5 The limitations of harmonics
24.6 Ferroresonance and subharmonics
24.7 Harmonic studies
24.8 Case studies
References

Chapter 25: Power Quality - Voltage Fluctuations
25.1 Introduction
25.2 The nature and cause of voltage disturbances in power systems
25.3 Solutions
25.4 Case Study
References

Chapter 26: Fundamentals
26.1 Introduction
26.2 Symbols and nomenclature
26.3 Alternating quantities
26.4 Vector representation
26.5 Vector algebra
26.6 Sequence components
26.7 Network fault analysis
26.8 Design optimization
References

Index
No. of pages:

1040
Language:

English
Copyright:

© Newnes

2007
Published:

11th December 2006
Imprint:

Newnes
eBook

ISBN:

9780080468136
Hardcover

ISBN:

9780750666732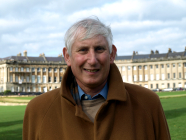 Affiliations and Expertise
United Kingdom Atomic Energy Authority (UKAEA), Director of Major Projects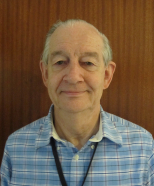 Affiliations and Expertise
Independent consultant & past Technical Advisor to BalfourBeatty capital