Transgenerational Epigenetics, Volume 13
2nd Edition
Series Volume Editors:
Trygve Tollefsbol
Paperback ISBN: 9780128163634
Published Date: 28th June 2019
---
1. Generational Epigenetic Inheritance
Section I: Definitions, History and Methods of Generational Epigenetic Inheritance
2. Definition of Epigenetic Transgenerational Inheritance and Biological Impacts
3. Historical Perspective of Transgenerational Epigenetics
4. Advances in Genomics and Their Application to Epigenetic Inheritance
Section II: Germline Epigenetics
5. Epigenetics and the Maternal Germline
6. Epigenetic Changes in the Paternal Germline
Section III: Parental Epigenetic Inheritance
7. Maternal Epigenetic Inheritance and Stress During Gestation: Focus on Brain and Behavioral Disorders
8. Paternal Epigenetic Inheritance
Section IV: Epidemiology of Epigenetic Inheritance
9. Epidemiology of Transgenerational Epigenetics
Section V: Basic Mechanisms/Processes of Epigenetic Inheritance
10. Metastable Epialleles
11. Towards the Molecular Mechanisms of Transgenerational Epigenetic Inheritance: Insights from Transgenic Mice
12. Histone-mediated Transgenerational Epigenetics
13. Heritable Generational Epigenetic Effects Through Small Non-coding RNA
14. Long Non-coding RNA and Epigenetic Inheritance
Section VI. Model Organisms
15. Animal Models of Transgenerational Epigenetic Effects
16. Plant Models of Transgenerational Epigenetic Inheritance
17. Epigenetics and Heritable Phenotypic Variations in Livestock
18. Transgenerational Hormonal Imprinting in the Unicellular Tetrahymena
Section VII: Evolution of Transgenerational Epigenetics
19. Evolutionary Perspectives on Transgenerational Epigenetics
20. Inheritance of Epigenome Variants Across Generations and its Implications on the Emergence of Phenotypic Novelties During Evolution
Section VIII: Environmental Epigenetic Effects on the Offspring
21. Transgenerational Epigenetics of Endocrine Disrupting Chemicals
22. Transgenerational Effects of Perinatal Hormonal Imprinting
23. Phenotypic and Epigenetic Inheritance Across Multiple Generations in Mammals Though the Female Line
Section IX: Impact of Transgenerational Epigenetics on Aging and Disease
24. Longevity: The Impact of Epigenetic Inheritance
25. Transgenerational Epigenetic Inheritance of Type 2 Diabetes
26. Epigenetic Transgenerational Inheritance of Reproductive Disease
27. Cardiovascular Disease and Transgenerational Epigenetic Effects
28. Epigenetic Inheritance and Cancer
29. Neuroscience Aspects of Transgenerational Epigenetics
Section X: Clinical Significance of Transgenerational Epigenetics
30. Clinical Aspects of Transgenerational Epigenetics
Section XI: Controversies and Debate of Generational Epigenetic Inheritance
31. Transgenerational Epigenetics: Current Controversies and Debate
---
Transgenerational Epigenetics, Second Edition, offers the only up-to-date, comprehensive analysis of the inheritance of epigenetic phenomena between generations with an emphasis on human disease relevance, drug discovery, and next steps in clinical translation. International experts discuss mechanisms of epigenetic inheritance, its expression in animal and plant models, and how human ailments, such as metabolic disorders and cardiovascular disease are influenced by transgenerational epigenetic inheritance. Where evidence is sufficient, epigenetic clinical interventions are proposed that may help prevent or reduce the severity of disease before offspring are born.
This edition has been thoroughly revised in each disease area, featuring newly researched actors in epigenetic regulation, including long noncoding RNA in addition to histone modifications and DNA methylation. Therapeutic pathways in treating cancer and extending human longevity are also considered, as are current debates and future directions for research.
Presents a fully-updated and expanded release addressing transgenerational epigenetics, epigenetic mechanisms of gene regulation, and the role of epigenetics in human longevity and cancer
Examines the field from "bench-to-bedside", discussing basic science, disease management, current debates, and next steps in epigenetic research and drug discovery
Features chapter contributions from international experts
Clinician-scientists; Human Geneticists; Medical Geneticists; Researchers working in genetics, biology, molecular biology, pharmaceutical science, and clinical therapy; advanced undergraduate students, graduate students; pharmaceutical company and biotechnology researchers interested in drug development and therapies
---
No. of pages:

518
Language:

English
Copyright:

© Academic Press

2019
Published:

28th June 2019
Imprint:

Academic Press
Paperback

ISBN:

9780128163634
---
About the
Series Volume Editors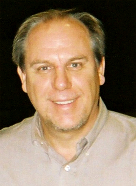 Trygve Tollefsbol Series Volume Editor
Professor of Biology, University of Alabama at Birmingham, Birmingham, AL. Dr. Tollefsbol is a Professor of Biology and a Senior Scientist in the Center for Aging, Comprehensive Cancer Center, Nutrition Obesity Research Center, and the Comprehensive Diabetes Center at the University of Alabama at Birmingham (UAB). He is Director of the UAB Cell Senescence Culture Facility which he established in 1999 and a Steering Committee Member of the UAB Center for Aging. Dr. Tollefsbol trained as a Postdoctoral Fellow and Assistant Research Professor with members of the National Academy of Science at Duke University and the University of North Carolina. He earned doctorates in molecular biology and osteopathic medicine from the University of North Texas Health Sciences Center and his bachelor's degree in Biology from the University of Houston. He has received prior funding from the NIA, NCI, NHLBI, NIMH and other federal institutes as well as the Glenn Foundation for Medical Research, Susan G. Komen for the Cure, the American Federation for Aging Research (AFAR), and the American Institute for Cancer Research (AICR) among many other sources. The Glenn Foundation for Medical Research funding was unsolicited and was awarded to Dr. Tollefsbol for lifetime contributions to the field of aging. In 2006 Dr. Tollefsbol was selected and highlighted as part of the 25th anniversary of the AFAR for significant contributions to aging research. Dr. Tollefsbol's research interests have covered a wide range of topics such as aging, epigenetics, nutrition, cancer, telomerase, and caloric restriction. Work from his laboratory has been featured in Women's Health magazine, Shape magazine, and the AICR Newsletter and Dr. Tollefsbol has been a Scientist in the Spotlight in ScienceNow. Currently he serves as an Associate Editor for Frontiers in Epigenomics and is on the Editorial Boards of the international journals Open Longevity Science, Epigenetics of Diabetes and Obesity, Molecular Biotechnology and Clinical Epigenetics. He is also a contributing Editor of Lewin's GENES X classic textbook. Over 25 of the publications from Dr. Tollefsbol's laboratory have received national or international accolades such as best paper award, selection for press release by the journal editors and featured on the journal homepage. Dr. Tollefsbol has been invited to give presentations on his research in many countries including Germany, China, Italy, Switzerland, France and The Netherlands as well as at various leading institutions in the US such as Harvard Medical School, Tufts University and the University of California at San Francisco. His research has received considerable media attention both nationally and internationally through television, newspaper and radio venues and has been highlighted in eScience News and ScienceDaily. He has ten books which have been published or are in progress and a recent book on "Epigenetics of Aging" that Dr. Tollefsbol co-authored and edited was highlighted in Nature.
Affiliations and Expertise
Professor of Biology, University of Alabama at Birmingham, AL, USA and Senior Scientist, Comprehensive Cancer Center, Comprehensive Center for Healthy Aging, Comprehensive Diabetes Center and Nutrition Obesity Research Center Director, Cell Senescence Culture Facility
Tax Exemption
We cannot process tax exempt orders online. If you wish to place a tax exempt order please
contact us
.