Toxicology in Antiquity
2nd Edition
Series Volume Editors:
Philip Wexler
Paperback ISBN: 9780128153390
eBook ISBN: 9780128153406
Published Date: 30th October 2018
---
1. The Prehistory of Poison Arrows
2. Beetle and Plant Arrow Poisons of the San People of Southern Africa
3. Toxicology in Ancient Egypt
4. The Death of Cleopatra: Suicide by Snakebite or Poisoned by Her Enemies?
5. Kohl Use in Antiquity: Effects on the Eye
6. Nicander, Thêriaka, and Alexipharmaka: Venoms, Poisons, and Literature
7. The Case Against Socrates and His Execution
8. Murder, Execution, and Suicide in Ancient Greece and Rome
9. The Oracle at Delphi: The Pythia and the Pneuma, Intoxicating Gas Finds, and Hypotheses
10. Alexander the Great: A Questionable Death
11. Mithridates of Pontus and His Universal Antidote
12. Theriaca Magna: The Glorious Cure-All Remedy
13. The gates to hell in antiquity and their relation to geogenic CO2 emissions
14. Lead Poisoning and the Downfall of Rome: Reality or Myth?
15. Poisons, Poisoners, and Poisoning in Ancient Rome
16. Chemical and Biological Warfare in Antiquity
17. Asclepius and the Snake as Toxicological Symbols in Ancient Greece and Rome
18. Anthropogenic Air Pollution in Ancient Times
19. Poisoning in Ancient Rome: Images and Rules
20. "Gleaming and Deadly White": Toxic Cosmetics in the Roman World
21. Cherchez la femme: three infamous poisoners of ancient Rome
22. Did Hannibal really poison himself?
23. Drugs, Suppositories, and Cult Worship in Antiquity
24. Entheogens in Ancient Times: Wine and the Rituals of Dionysus
25. Entheogens (Psychedelic Drugs) and the Ancient Mystery Religions
26. Ancient Mystery Initiation: Toxic Priestesses and Vaginal Communion
27. Harmful Botanicals
28. Pearl, an Ancient Antidote of Eastern Origin
29. Rhetoric, Demons, and the Poisoner's Tongue in Judaism and Early Christianity
30. Poisonous Medicine in Ancient China
31. Toxicity of Ayurvedic Medicines and Safety Concerns: Ancient and Modern Perspectives
32. Mushroom Intoxication in Mesoamerica

---
Toxicology in Antiquity provides an authoritative and fascinating exploration into the use of toxins and poisons in antiquity. It brings together the two previously published shorter volumes on the topic, as well as adding considerable new information. Part of the History of Toxicology and Environmental Health series, it covers key accomplishments, scientists, and events in the broad field of toxicology, including environmental health and chemical safety. This first volume sets the tone for the series and starts at the very beginning, historically speaking, with a look at toxicology in ancient times. The book explains that before scientific research methods were developed, toxicology thrived as a very practical discipline. People living in ancient civilizations readily learned to distinguish safe substances from hazardous ones, how to avoid these hazardous substances, and how to use them to inflict harm on enemies. It also describes scholars who compiled compendia of toxic agents. New chapters in this edition focus chiefly on evidence for the use of toxic agents derived from religious texts.
Provides the historical background for understanding modern toxicology
Illustrates the ways previous civilizations learned to distinguish safe from hazardous substances, how to avoid the hazardous substances and how to use them against enemies
Explores the way famous historical figures used toxins
New chapters focus on evidence of the use of toxins derived from religious texts
Toxicologists, environmental health professionals, science historians, general audience
---
No. of pages:

510
Language:

English
Copyright:

© Academic Press

2019
Published:

30th October 2018
Imprint:

Academic Press
Paperback

ISBN:

9780128153390
eBook

ISBN:

9780128153406
---
About the
Series Volume Editors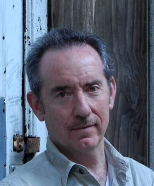 Philip Wexler Series Volume Editor
Philip Wexler is a Technical Information Specialist at the National Library of Medicine's (NLM) Toxicology and Environmental Health Information Program. A recipient of the NLM Regents Award for Scholarly or Technical Achievement and the Distinguished Technical Communication Award of the Washington chapter of the Society for Technical Communication, he is team leader for the development of the ToxLearn online multi-module tutorials, a joint activity with the SOT. Mr. Wexler is also project officer for the LactMed file on drugs and lactation, and the IRIS and ITER risk assessment databases.
He is federal liaison to the Toxicology Education Foundation (TEF), past Chair of SOT's World Wide Web Advisory Team, and past President of its Ethical, Legal, and Social Issues Specialty Section. Mr. Wexler led the World Library of Toxicology project prior to its migration to the INND/Toxipedia group, and remains a federal liaison to the project. He was a member of the Education and Communications Work Group of the CDC/ATSDR's National Conversation on Public Health and Chemical Exposure. A co-developer of the Toxicology History Room, he is co-founder and federal liaison to the Toxicology History Association.
Mr. Wexler has lectured and been published widely in the U.S. and abroad on toxicology and toxicoinformatics. He is the Editor-in-Chief of three editions of the Encyclopedia of Toxicology (Third Edition, 2014) and four editions of Information Resources in Toxicology (Fourth edition, 2009), as well as numerous other books and articles. In 2010, he was named the recipient of the US Society of Toxicology's Public Communications Award. Mr. Wexler also serves as an associate editor for a toxicology journal.
Affiliations and Expertise
National Library of Medicine's (NLM) Toxicology and Environmental Health Information Program, Bethesda, MD, USA
Tax Exemption
We cannot process tax exempt orders online. If you wish to place a tax exempt order please
contact us
.