The Role of Functional Food Security in Global Health
1st Edition
Editors:
Ronald Watson
Ram Singh
Toru Takahashi
Paperback ISBN: 9780128131480
eBook ISBN: 9780128131497
Published Date: 31st October 2018
Secure Checkout
Personal information is secured with SSL technology.
Free Shipping
Free global shipping
No minimum order.
---
The Role of Functional Food Security in Global Health presents a collective approach to food security through the use of functional foods as a strategy to prevent under nutrition and related diseases. This approach reflects the views of the Food and Agriculture Organization of the United Nations, the World Health Organization, the World Heart Federation and the American Heart Association who advise Mediterranean, Paleolithic, plant food based diets, and European vegetarian diets for the prevention of cardiovascular disease. In addition, the book also emphasizes the inclusion of spices, herbs and millets, as well as animal foods.
This book will be a great resource to the food industry as it presents the most efficient ways to use technology to manufacture slowly absorbed, micronutrient rich functional foods by blending foods that are rich in healthy nutrients.
Provides greater knowledge on functional food security
Highlights the necessary changes to the western diet that are needed to achieve food security
Explains the utility and necessity of functional food security in the prevention of noncommunicable diseases
Presents policy changes in food production for farmers and the larger food industry
Offers suggestions on what can be done to enhance functional food production while simultaneously decreasing production costs
Food scientists, nutritionists, dietitians, physicians (including those who practice general medicine, cardiology, or who treat diabetes), pharmacists, biochemists, and agencies whose work is related to diet as a risk factor of diseases (e.g. FAO, WHO, WHF, AHA), and students
Section 1: World Population and Food Availability
1. Estimates for World Population and Global Food Availability for Global Health
Abhishek D Tripathi, Richa Mishra, Kamlesh K Maurya, Ram B. Singh, Douglas W. Wilson
2. Estimates of Functional Foods Availability in Ten High Populous Countries
Rukam S Tomar, Ram B Singh, Anil K Chauhan, Poonam Yadav, and Shairy Khan
3. The Singh's Concept of Functional Foods and Functional Farming (4F) for World Health
Toru Takahashi, Ram B Singh, Sergey Chibisov, Rukam S Tomar, Amit K De, Anil K Chauhan, Ekasit Onsaard, Wiriya Phomkong, Hilton Chaves, Mukta Singh, Ratan Srivastav, Munushi Srivastava, Rana G Singh, Poonam Jaglan
4. Economic Burden of Noncommunicable Diseases and Economic Cost of Functional Foods for Prevention
Shantanav S Rao, Ram B Singh, Toru Takahashi, Lekh Juneja, Jan Fedacko, Anand R. Shewale
Section 2: Evolutionary Diet, Western Diet and NCDS
5. Evolutionary Diet and Evolution of Man
Lekh R Juneja, Agnieszca Wilczynska, Ram B Singh, Toru Takahashi, Dominik Pella, Sergey Chibisov, Maria Abramova , Krasimira Hristova, Jan Fedacko, Daniel Pella, Douglas W Wilson
6. Globalization of Diets and Risk of Noncommunicable Dieseases
Jan Feedback, Toru Takahashi, Ram B Singh, Dominik Pella, Sergey Chibisov, Krisimira Hristova , Daniel Pella, Galal Nagib Elkilany, Lekh R Juneja
7. A Review on the Nutritional Challenges of School Children from the Perspective of Developing Countries
R. Sengupta, N. Ghorai, S. K. Basu, P. Zandi, W. Cetzal-Ix
8. Functional Food Security for Prevention of Obesity and Metabolic Syndrome
Mukta Singh, Sergey Chibisov, Ram B Singh, Ghazi Halabi, Rie Horiuchi,Toru Takahashi
9. Functional Food Security for Prevention of Diabetes Mellitus
Anuj Maheshwari, Banshi Saboo, R B Singh, Narsingh Verma, Viola Vargova, Dominik Pella, Daniel Pella
10. Functional Food Security for Prevention of Cardiovascular Diseases
Shantanu Singhal, Jan Fedacko, Ram B Singh, Krasimira Hristova, Arunporn Itharat, and Ghazi Halabi
11. Effects of Western Style Foods on Risk of Non-Communicable Diseases
Adrian Isaza
12. Role of Food and Nutrition in Cancer
Pramod Kumar
13. Low Protein Rice: Medical Rice for Chronic Kidney Disease
Shaw Watanabe, Keio Endo, Masanori Nakajou, Norihiro Takei and Shigeru Beppu
Section 3: Fatty Acids in the Diet and NCDS
14. High Omega-6/Omega-3 Fatty Acid Ratio Diets and Risk of Non-Communicable Diseases: Is the Tissue the Main Tissue?
Ram B Singh, Shairy Khan, Hilton Chaves, Agnieszka Wilczynska, Toru Takahashi
15. Fatty Acids in Human Diet and Their Impact on Cognitive and Emotional Functioning
Agnieszka Wilczynska and Andrzej Frycz Modrzewski
Section 4: Western Type Foods
16. Fats and Oils for Health Promotion and Disease Prevention
Banshi Saboo, R B Singh, Kshitij Bhardwaj, AnujMaheshwari, NarsinghVerma, Viola Vargova, and Daniel Pella
17. Dietary Sugar Intake and Risk of Noncommunicable Diseases
Viliam Mojto, Ram B Singh, Anna Gvozdjáková, Mária Mojtová, Jarmila Kucharská, Oľga Vančová, Poonam Jaglan, Toru Takahashi
18. Modern Eggs, Not Wild Type Eggs, Predispose Risk of Cardiovascular Disease, Diabetes and Cancer?
Dominik Pella, Jan Fedacko, Daniel Pella, Viola Vargova, Vilium Mojto, Ram B Singh
Section 5: Functional Foods in the Diet
19. Cocoa Consumption and Prevention of Cardiometabolic Diseases and Other Chronic Diseases
Reema Singh, Ram B Singh, Toru Takahashi, Jan Fedacko, Krasimira Hristova, Agnieszka Wilczynska, Maria Mojtova,Viliam Mojto and Anna Gvozdjakova
20. Can Nuts Consumption Modulate Cardiovascular Diseases? Report of a Case and Review of Literature
Viola Vargova, Ram B Singh, Jan Fedacko, Dominik Pella, Daniel Pella, Agnieska Wilczynska and Vilium Mojto
21. Guava Enriched Functional Foods: Therapeutic Potentials and Technological Challenges
Ratna Upadhyay, Febin Prabhu Dass J, Anil Kumar Chauhan, Poonam Yadav, Meenakshi Singh and RB Singh
22. Health Effects and Safety of Soy and Isoflavones
Shaw Watanabe and Mari Uehara
23. Quark Cheese: Characteristics, Preparation and Recent Advances as a Functional Food
Poonam Yadav, Anil Kumar Chauhan, and Ram Singh
24. Nutraceuticals
Istvan G. Telessy
Section 6: Bee Products
25. Trigona Propolis and Its Potency for Health and Healing Process
Ahmad Sulaeman, Al Mukhlas Fikri, Nurbani Kalsum and Mahani Mahani
26. The Role of Bee Products in the Prevention and Treatment of Cardiometabolic Disorders: Clinico-pharmacological and Dietary Study
Teodora Handjieva-Darlenska, Aneliya Kuzeva, Svetoslav Handjiev
27. Millets as Functional Food, a Gift from Asia to Western World
Ram B Singh, Shairy Khan, Anil K Chauhan, Meenakshi Singh, Poonam Jaglan, Poonam Yadav, Toru Takahashi, Lekh R Juneja
Section 7: Spices as New Functional Foods
28. Fenugreek (Trigonella foenum-graecum L.): Distribution, Genetic Diversity and Potential to Serve as an Industrial Crop for the Global Pharmaceutical, Nutraceutical and Functional Food Industries
S. K Basu, P. Zandi and W. Cetzal-Ix
29. Functional and Therapeutic Applications of Some Important Spices
Amit Krishna De and Minakshi De
Section 8: Nutrition, NCDS and Brain Dysfunction
30. Altered Circadian Energy Metabolism and Chronobiological Risk Factors of Chronic Diseases
Germaine Cornelissen
31. Diet and Cancer: A Dysfunction of the Brain
Ram B Singh, Maria Abramova, Sergey Chibisov, Germaine Cornelissen, Toru Takahashi, Vaishali Singh, Dominik Pella
32. Antioxidant Diets and Functional Foods Promote Healthy Aging and Longevity Through Diverse Mechanisms of Action
Harpal Singh Buttar and Sanit Wichansawakun
33. Beneficial Uses of Cinnamon in Health and Diseases: An Interdisciplinary Approach
Maria Leonor Tavares da Silva, Maria Alexandra Sardinha Bernardo, Jaipaul Singh, Maria Fernanda de Mesquita
Section 9: Probiotics and Microbiome
34. Safety of Probiotics in Health and Disease
Eric Banan-Mwine Daliri, Byong H. Lee, and Deog H. Oh
35. Developments on the Applications and the Suitability of Functional Fermented Sour Sobya as a Viable Source of Novel Probiotics in the Managements of Gastrointestinal Disorders and Blood Lipid Profiles
Laila Hussein and Ram B. Singh
36. Bioactive Olive Oil Polyphenols in the Promotion of Health
Nancy B. Ray, Kyle D. Hilsabeck, Tom C. Karagiannis, D. Elizabeth McCord
37. Functional Food Security for Osteoporosis, Carcinogenesis, Atherosclerosis and Brain Degeneration
Kumar Kartikey, Garima Singh, Deepak Sah, R B Singh, A K Singh, Toru Takahashi and Agnieszka Wilczynska
38. Modernization of Policy for Food Manufacturing and Farming May Be Necessary for Global Health
Ram B Singh, Jagdish P Sharma,Toru Takahashi, Lekh R Juneja, Rukam S Tomar, Mukta Singh, Poonam Jaglan, Meenakshi Singh, Dr Ester Halmy, Ekasit Onsaard, Anil K Chauhan
39. Epigenetic Modulation of Nutritional Factors in Plants, Animals and Humans: A New Approach for Developing Functional Foods
Rie Horuichi, Ram B Singh, Toru Takahashi, Saikat. K Basu, Rukam S Toma
40. Effects of Diet and Nutrients on Epigenetic and Genetic Expressions
Ram B Singh, Aditya K Gupta, Jan Fedacko, Lekh R Juneja, Peter Jarcuska, Daniel Pella
No. of pages:

792
Language:

English
Copyright:

© Academic Press

2019
Published:

31st October 2018
Imprint:

Academic Press
Paperback

ISBN:

9780128131480
eBook

ISBN:

9780128131497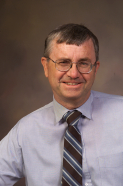 Ronald Ross Watson, PhD, is Professor of Health Promotion Sciences at the University of Arizona, Mel and Enid Zuckerman College of Public Health. Dr. Watson began his research in public health at the Harvard School of Public Health as a Fellow in 1971 doing field work on vaccines in Saudi Arabia. He has done clinical studies in Colombia, Iran, Egypt, Saudi Arabia and the United States which provides a broad international view of public health. He has served in the military reserve hospital for 17 years with extensive training in medical responses to disasters as the chief biochemistry officer of a general hospital, retiring as a Lt. Colonel. He is a distinguished member of several national and international nutrition, immunology, and cancer societies. Dr. Watson's career has involved studying many lifestyle aspects for their uses in health promotion. He has edited over 100 biomedical reference books and 450 papers and chapters. His teaching and research focuses on alcohol, tobacco, and drugs of abuse in heart function and disease in mouse models.
Affiliations and Expertise
Professor, Mel and Enid Zuckerman College of Public Health and School of Medicine, Arizona Health Sciences Center, University of Arizona, Tucson, AZ, USA
Dr. Ram B Singh is president of the Tsim Tsoum Insitutute in Krakow, Poland. He's an honorary fellow of the Halberg Chronobiology Centre, a member of the Russian Academy of Medical Sciences, a fellow of the International Academy of Cardiovascular Sciences, and former president and founder of the Indian Society of Hypertension, International College of Cardiology, and International College of Nutrition. He is the editor of the World Heart Journal and former professor of medicine at Subharti Medical College. He has contributed over 500 research papers to peer reviewed journals and has edited seven books.
Affiliations and Expertise
Halberg Hospital and Research Institute, Moradabad, India
Prof. Takahashi's research includes elucidation of absorption mechanism of nutrients in gastrointestinal tract, elucidation of the absorption mechanism of water in the digestion tube, research on the functionality of non-water soluble dietary fiber, elucidation of the mechanism of action in relaxation of blood glucose in water-soluble dietary fiber, research on the distribution of intestinal bacteria, and study on nitrogen metabolism and colon function of herbivores. Dr. Takahashi has additional related expertise in physiology, nutrition, fluid dynamics, statistics, and data mining.
Affiliations and Expertise
Graduate School of Health Sciences, Fukuoka Women's University, Fukuoka, Japan
Tax Exemption
We cannot process tax exempt orders online. If you wish to place a tax exempt order please
contact us
.