Editors:
Peter Leung
Peter Leung
Eli Adashi
eBook ISBN: 9780080542584
Hardcover ISBN: 9780124445628
Published Date: 18th December 2003
---
This second edition of The Ovary incorporates the dramatic research developments regarding the ovarian life cycle within the past decade. It looks at ovarian function from a detailed molecular and cellular level. The updated chapters, along with the new material, represent an unparalleled compilation of chapters relevant to contemporary ovarian physiology. The book is divided into 8 sections: The Ovarian Follicular Apparatus: Operational Characteristics; Oocyte Maturation and Ovulation; The Corpus Luteum; Putative Intraovarian Regulators; Cyclic Ovarian Cell Death; Novel Experimental Models; Human Ovarian Pathophysiology: Select Aspects; and Human Ovarian Surface Epithelium and Neoplasia.
Addresses all phases of the ovarian life cycle
New information includes the latest developments in ovarian surface epithelium
Contains 38 in-depth chapters
Reproductive endocrinologists, physiologists, cell and molecular biologists, fertility/infertility specialists, as well as obstetriticans and gynocologists.
Neural and Neurotrophic Control of Ovarian Development Dynamics of Human Follicular Growth: Morphologic, Dynamic and Functional Aspects Dynamics of Primate Follicular Growth: A Physiologic Perspective Functional Consequences of Mutations and Polymorphisms in Gonadotropin and Gonadotropin Receptor Genes The Regulation of Gonadotropin Receptor in the Ovary Prostaglandin Biosynthesis and Action in the Ovary Actions of Insulin IGF-I on sterol-metabolizing Gene Expression in Ovarian Cells Intracellular Cholesterol Dynamics in Steroidogenic Cells Regulation of Mammalian Oocyte Maturation Oocyte-Granulosa Cell Interactions Ovulation: An Inflammatory Cascade of Gene Expression The Function and Regulation of Cell Populations Composing The Corpus Luteum of the Ovarian Cycle Luteinization The Corpus Luteum of Pregnancy Potential Role of Cytokines in Ovarian Physiology: The Case for Interleukin-1 Activin, Inhibin and Follistatin in Ovarian Physiology GnRH as an Autocrine Regulator in the Human Ovary Ovarian Angiogenesis Apoptosis in Ovarian Development, Function and Failure Reactive Oxygen Species and Ovarian Function Follicle Selection in Mammalian Ovaries: Regulatory Mechanisms of Granulosa Cell Apoptosis during Follicular Atresia Generation and Application of Ovarian Steroidogenic Cell Lines The Application of Gene Ablation and Related Technologies to the Study of Ovarian Function Bioinformatic Analysis of Ovarian Genes Using an Ovary-Specific Database Human Ovarian Pathophysiology: Select Aspects Gonadotropin Ovulation Induction The Role of GnRH Antagonists in Supporting Ovarian Hyperstimulation The Ovarian Factor in Assisted Reproductive Technology Ovarian Function in Assisted Reproduction Polycystic Ovary Syndrome The Role of the Ovary in the Genesis of Hyperandrogenism Luteal Dysfunction Germ Cell Failure and Ovarian Resistance: Human Genes and Disorders Ovarian Function and Survival of Patients with Cervical Carcinoma Treated with Radical Hysterectomy and Ovarian Transposition Role of Mitochondria in the Aging Ovary Development & Differentiation of Ovarian Surface Epithelium: Cues for the Basis of its Malignant Potential Molecular Mechanisms of Ovarian Neoplastic Progression Ovarian Carcinogenesis The Role of X-Linked Inhibitor of Apoptosis Protein in Chemoresistant Ovarian Cancer
No. of pages:

664
Language:

English
Copyright:

© Academic Press

2004
Published:

18th December 2003
Imprint:

Academic Press
eBook

ISBN:

9780080542584
Hardcover

ISBN:

9780124445628
Affiliations and Expertise
University of British Columbia, Vancouver, British Columbia, Canada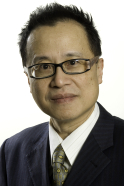 Dr. Leung is a Professor at the University of British Columbia's Department of Obstetrics & Gynecology and former Associate Dean in the Faculty of Medicine at UBC. Dr. Leung received his PhD from Western University. After post-doctoral training at the University of California at Los Angeles and the Laval University, he joined the University of British Columbia in 1982 as a faculty member. Dr. Leung has received a number of prestigious awards, including a Scholar Award and a Scientist Award from the Medical Research Council of Canada, a Distinguished Scholar Award from the Michael Smith Foundation for Health Research and a Senior Scientist Award from the BC Children Hospital Research Institute. Dr. Leung has served on many national and international organizations, including as President of the Canadian Fertility and Andrology Society, Director of the Society for the Study of Reproduction, Director of the Ovarian Workshops in the USA, temporary advisor to the World Health Organization, Fellow of the Canadian Academy for Health Sciences, and Fellow of the Royal Society of Canada. Dr. Leung's research focuses on hormonal determinants of women's reproductive health. His publication record to date includes 400 papers, 350 abstracts, 22 book chapters and 7 monographs. Since his appointment at UBC, Dr. Leung has served as the research supervisor for more than 100 graduate students, postdoctoral fellows and visiting scientists.
Affiliations and Expertise
Professor, Department of Obstetrics and Gynecology, University of British Columbia, Canada
Affiliations and Expertise
University of Utah, Salt Lake City, Utah, U.S.A.
"The chapters are well written...The Ovary should be of great value to established scholars in the field because it conveniently reviews the developments of the past decade and will quickly bring them up to date. This handsome volume can be highly recommended. Each chapter is amply referenced, making this book a great resource for anyone with a detailed interest in the ovary." -TRENDS IN ENDOCRINOLOGY AND METABOLISM, SEPTEMBER 2004 "...a comprehensive reference and value for the money...more for those who are curious to enquire into the scientific basis of clinical medicine." --David T. Baird, MB BChr, DSc, Professor Emeritus, University Department of Obstetrics and Gynaecology and Director ofo Contraceptive Development Network, Edinburgh, UK for Journal of Family Planning and Reproductive Health Care, Vol. 31, No. 1 June 20052004
Tax Exemption
We cannot process tax exempt orders online. If you wish to place a tax exempt order please
contact us
.