The Initial Psychotherapy Interview
1st Edition
A Gay Man Seeks Treatment
Editors:
Charles Silverstein
eBook ISBN: 9780123851475
Hardcover ISBN: 9780123851468
Paperback ISBN: 9780323165228
Published Date: 19th January 2011
---
This book provides comprehensive coverage of the initial interview with a gay male client. It first provides a transcript of the entire interview. It then covers in-depth a set of universal themes, and finally includes commentary on and analysis of the interview from a range of the most widely used theoretical perspectives.
It is designed to teach the foundations of conducting an initial interview and therapists in training, as well as experienced mental health workers will find it invaluable.
--Winner of the Distinguished Book Award, APA 2011--
Editor is Chairman of the Board of Directors of the Institute for Human Identity
Presents a realistic model of interviewing, and cautions the therapist in training not to grasp for the unreachable; perfection
Every chapter in the book discusses the insights and mistakes by the psychologist conducting the interview
Graduates in clinical or counseling psychology and counseling, social work and mental health professionals
Part One: The Initial Interview
1 Introduction - Charles Silverstein
2 Scott's Interview (Transcript)- Charles Silverstein
3 The Initial Psychotherapy Interview - Charles Silverstein
4 Variations on Gender and Orientation in Scott's First Interview - Margaret Nichols
5 Institutional Aspects of the Initial Interview - Ronald E. Hellman
Part Two: Problem Behaviors
6 Death and Bereavement - Michael C. Singer
7 An Attachment Perspective on the First Interview (Accelerated Experiential Dynamic Psychotherapy) - Gil Tunnell
8 Understanding Self-Report of Sexual Abuse in an Initial Clinical Interview - John C. Gonsiorek
9 Sex, Drugs, and HIV (Clinical Issues and Assessment Strategies) - Peter S. Theodore
Part Three: Treatment Modalities
10 Motivational Interviewing for Health Behavior Problems - Donald Bux
11 Cognitive-Behavioral Therapy - DeMond M. Grant and LaRicka R. Wingate
12 Family Systems (The Relational Contexts of Individual Symptoms) - Corinne Datchi-Phillips
13 Listening as a Psychoanalyst - Ralph Roughton
14 Psychodrama (In Search of Meaning Through Action) - Jacob Gershoni
15 Gay-Affirmative Psychotherapy in Real Time (A First Interview) - Armand R. Cerbone
No. of pages:

344
Language:

English
Copyright:

© Elsevier

2011
Published:

19th January 2011
Imprint:

Elsevier
eBook

ISBN:

9780123851475
Hardcover

ISBN:

9780123851468
Paperback

ISBN:

9780323165228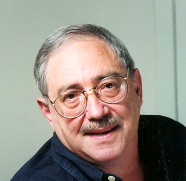 Affiliations and Expertise
Institute for Human Identity, New York, USA
"Therapists are often called on to work with gay patients, but may not feel sufficiently qualified to deal with the issues associated with being a sexual minority. This volume is precisely what practicing therapists need to read to increase their clinical effectiveness with this population. Vividly illustrated with clinical material, it contains invaluable information for working with gay patients."--Marvin R. Goldfried, Ph.D., Distinguished Professor, President, Society of Clinical Psychology (APA Div 12), Department of Psychology, Stony Brook University, NY
"A powerful, captivating account of how a clinician approaches the initial interview with a gay male. The author uses the personal, narrative transcript of the interview as a jumping off point for an insightful discussion that guides the reader through the experiences of a gay man entering psychotherapy. The transcript and Dr. Silverstein's subsequent chapters would be enough to make this book an excellent purchase---but he goes on to provide a multi-faceted exploration of various treatment modalities and perspectives from various clinicians. The book includes well-researched review of the dark time in psychology where homosexuality was seen as a mental disorder. This is an excellent resource for clinicians new to conducting an initial clinical interview as well as seasoned clinicians looking for new perspectives and ideas. A solid investment."--Brian Van Brunt, Ed.D., President- American College Counseling Association, Director of Counseling and Testing at Western Kentucky University
"Charles Silverstein has always been a pioneer in the treatment of LGBT patients. In presenting his patient's process notes and then inviting input from seasoned clinicians working in diverse perspectives, he creatively uses therapist subjectivity as a learning tool. Novice therapists will find The Initial Interview: A Gay Man Seeks Treatment a relief from over-idealized therapeutic models of "objectivity" and possibly even a useful roadmap in developing their own therapeutic approach. Seasoned therapists treating gay patients will find many clinical pearls here as well."--Jack Drescher, MD, Author, Psychoanalytic Therapy and the Gay Man
"For many years, Charles Silverstein's 1991 book Gays and Lesbians and Their Therapist has been a well used book from my bookshelf. I always found it to be an incredibly useful book for teaching students about practice with lesbians and gay men.
I am sure that ten or fifteen years from now I will say the same about The Initial Psychotherapy Interview: A Gay Man Seeks Treatment, edited by Charles Silverstein. His new book is a brilliant and massive work! As Silverstein suggest in the Introduction "I suggest that you not sit down and read this book from cover to cover. Start by doing what the chapter authors did - read the transcript... and then take a highlighter and read it again and highlight all the passages you find meaningful."
"Wonderful advice for beginning with this wonderful book. Silverstein had not only begun this book in a clear way, but has gathered together a fine collection of first rate clinicians to write twelve well constructed and clear chapters. Although found Silverstein's chapter on "The Initial Psychotherapy Interview" to be the most instructive and most useful for teaching new students about how to engage a gay client; John Gonsiorek's chapter on "Understanding Self Report of Sexual Abuse in an Initial Clinical Interview" and Cerbone's final chapter on "Gay Affirmative Psychotherapy" are also particularly useful for clinicians. I very much liked the author's use of self in their chapters so refreshing to read work that using the word "I" rather than "this clinician."

"Charles Silverstein's new book should be required reading for all medical, nursing, social work, psychology schools and any other professional school. It is in depth, without being overbearing, scholarly without being dry. I highly recommend The Initial Psychotherapy Interview: A Gay Man Seeks Treatment and even though we recommend initially not to sit down and read this book from cover to cover - please do read it cover to cover - it is more than worthwhile it is an extraordinary work that should not be missed!"--Gerald P. Mallon, DSW, Professor, Hunter College School of Social Work, NY

"The premise of the book (title) is very thoughtful and unique in looking at different therapeutic models, of a gay man treatment, through variations on gender and orientation. The idea of examining counselor-client interaction by articulating differences in these dynamics based on gender and sexual orientation is a unique one. I found the alternative possibilities both from a female counselor's and patient's point of view, most informative. The idea that gender qualities overshadow sexual orientation is presented with sensitivity. For example, female patients might be more likely to respond to child sexual abuse differently from males, regardless of their sexual orientation. And female therapists may actively respond more during therapy sessions than their male counterparts. This book would clearly be very helpful to graduate students in various disciplines of psychiatry, psychology, and social work. For those of us who have been working in the field for a time, it would also be helpful, as it takes a look at one case through three distinct theoretical models. I found it extremely insightful."--Joyce Hunter, DSW, Research Scientist/Assistant Professor, Global Community Core, HIV Center for Clinical and Behavioral Studies/NYSPI/Columbia University

"I know of no other book that discusses how gender and sexual orientation influence the interviewing process. Although written for students and early career practitioners, the book is useful for the experienced clinician as well. It is remarkable and surprising that an initial interview in the hands of a skilled professional can provide so much insight and information."-- Bonnie R. Strickland, Ph.D., ABPP, Former President of the American Psychological Association, Professor Emerita of Psychology, University of Massachusetts
"Reading this book was like attending a good clinical case conference in which clinicians forcefully argur their positions and in doing so highlight the fundamental differences (and similarities) that exist between their various theoretical approaches....In reading this book, I was reminded of my own experience as a graduate student conducting therapy for the first time. I often sat in supervision, feeling incompetent and in awe of my supervisors' clinical acumen. Dr. Silverstein is the supervisor I wish I had in graduate school: the one who teaches by example, acknowledges his own "mistakes" and in doing so gives us the permission to confront our own. "We have to do better," he writes in the book's introduction and challenges all training supervisors to let their supervisees "stand on our shoulders and to see the further than we ever have ourselves."--APA Division 44 Newletter
"For students in training to be psychotherapists, Silverstein, a psychologist who specializes in homosexuality, assembles US psychologists who present 15 chapters that examine interactions during Silverstein's initial interview with a 30-year-old gay man who seeks therapy after the death of his older brother, who was also gay, with the aim of promoting more humane interaction in psychotherapy. After a transcript of the interview, the contributors comment on aspects of the process from different therapeutic approaches. They address failures, such as over-identification and punishing the client, rescue fantasies, and inappropriate self-disclosure, and discuss counter-transference, psychoanalytic and attachment theories, cognitive-behavior and family systems therapies, psychodrama, sexual abuse, motivational interviewing, gay-affirmative psychotherapy, intake procedures in an institutional setting, death and bereavement, treatment progression, gender, sexual orientation, and the relationship between sex, drug use, and AIDS."--Reference and Research Book News
"Despite starting the book without any particular expectations, if I were to recommend a single book for this year, it would be this one. It pays to take time to read it slowly and reflectively. For therapists wanting to explore therapeutic models, in practice and theoretically, and to understand the overlap between approaches where different 'labels' actually refer to similar things, this would be ideal. In terms of exploring the more damaging aspects of social and family influences, it is excellent. But most of this book is about compassion, and how, when this is combined with knowledge and professionalism, the end result is impressive."--Therapy Today
Tax Exemption
We cannot process tax exempt orders online. If you wish to place a tax exempt order please
contact us
.