The Human Genome
3rd Edition
Authors:
Julia Richards
R. Scott Hawley
eBook ISBN: 9780080918655
Paperback ISBN: 9780123334459
Published Date: 12th December 2010
---
Significant advances in our knowledge of genetics were made during the twentieth century but in the most recent decades, genetic research has dramatically increased its impact throughout society. Genetic issues are now playing a large role in health and public policy, and new knowledge in this field will continue to have significant implications for individuals and society. Written for the non-majors human genetics course, Human Genetics, 3E will increase the genetics knowledge of students who are learning about human genetics for the first time. This thorough revision of the best-selling Human Genome,2E includes entirely new chapters on forensics, stem cell biology, bioinformatics, and societal/ethical issues associated with the field. New special features boxes make connections between human genetics and human health and disease. Carefully crafted pedagogy includes chapter-opening case studies that set the stage for each chapter; concept statements interspersed throughout the chapter that keep first-time students focused on key concepts; and end-of-chapter questions and critical thinking activities. This new edition will contribute to creating a genetically literate student population that understands basic biological research, understands elements of the personal and health implications of genetics, and participates effectively in public policy issues involving genetic information .
Includes topical material on forensics, disease studies, and the human genome project to engage non-specialist students
Full, 4-color illustration program enhances and reinforces key concepts and themes
Uniform organization of chapters includes interest boxes that focus on human health and disease, chapter-opening case studies, and concept statements to engage non-specialist readers
Undergraduate students with limited science background. AP high school students
PART I: HOW GENES SPECIFY A TRAIT
Chapter 1: The Basics of Heredity: How Traits Are Passed Along in Families
Chapter 2: The Double Helix: How Cells Preserve Genetic Information
PART II: HOW GENES FUNCTION
Chapter 3: The Central Dogma of Molecular Biology: How Cells Orchestrate the Use of Genetic Information
Chapter 4: The Genetic Code: How the Cell Makes Proteins from Genetic Information Encoded in mRNA Molecules
Chapter 5: We Are All Mutants: How Mutation Alters Function
PART III: HOW CHROMOSOMES MOVE
Chapter 6: Mitosis and Meiosis: How Cells Move Your Genes Around
Chapter 7: The Odd Couple: How the X and Y Chromosomes Break the Rules
PART IV: HOW GENES CONTRIBUTE TO COMPLEX TRAITS
Chapter 8: Sex Determination: How Genes Determine a Developmental Choice
Chapter 9: Complexity: How Traits Can Result from Combinations of Factors
Chapter 10: The Multiple-Hit Hypothesis: How Genes Play a Role in Cancer
PART V: HOW GENES ARE FOUND
Chapter 11: The Gene Hunt: How Genetic Maps Are Built and Used
Chapter 12: The Human Genome: How the Sequence Enables Genome-wide Studies
PART VI: HOW GENES PLAY A ROLE IN TESTING AND TREATMENT
Chapter 13: Genetic Testing and Screening: How Genotyping Can Offer Important Insights
Chapter 14: Magic Bullets: How Gene-based Therapies Personalize Medicine
Chapter 15: Fears, Faith, and Fantasies: How the Past and Present Shape the Future of Genomic Medicine
No. of pages:

420
Language:

English
Copyright:

© Academic Press

2012
Published:

12th December 2010
Imprint:

Academic Press
eBook

ISBN:

9780080918655
Paperback

ISBN:

9780123334459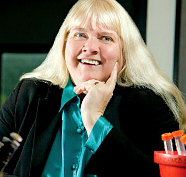 Julia E. Richards (PhD, Genetics, University of Wisconsin) is Professor of Ophthalmology and Visual Sciences and Professor of Epidemiology at the University of Michigan in Ann Arbor where she teaches introductory genetics to graduate students in the School of Public Health. She is widely known for her research on inherited eye diseases and has published numerous chapters and research articles focused on human genetics.
Affiliations and Expertise
University of Michigan, Ann Arbor, MI
R. Scott Hawley (PhD, Genetics, University of Washington) is an American Cancer Society Research Professor and Investigator at the Stowers Institute for Medical Research. He has served as President of the Genetics Society of America in 2010 and in 2008 he received that society's Elizabeth W. Jones Award for Excellence in Teaching. He widely known for his teaching, for his research on meiosis and for the authorship of numerous textbooks and research papers.
Affiliations and Expertise
Stowers Institute for Medical Research, Kansas City, MO
""Written to communicate sound and modern science in an accessible way for professionals and students with various levels of scientific background, this thoroughly revised edition of The Human Genome contributes to creating a genetically literate research and clinical population.""--ANTICANCER RESEARCH 33: 745-746 (2013), February 2013
""Every year, Choice subject editors single out for recognition the most significant print and electronic works reviewed in Choice during the previous calendar year. The Human Genome, 3e, appearing annually in Choice's January issue, this prestigious list of publications reflects the best in scholarly titles and attracts extraordinary attention from the academic library community. The 2011 feature includes 629 titles in 54 disciplines and subsections.""--CHOICE Outstanding Academic Title, 2011
""Well written, up-to-date, and engaging, this new edition of The Human Genome (2nd ed., 2005; 1st ed., CH, May'99, 36-5066) by Richards (Univ. of Michigan) and Hawley (Stowers Institute for Medical Research) accurately reflects its subtitle. Densely packed with information, it is both easy to read and easy to understand. It includes full-color illustrations, charts, drawings, and tables. Case studies and sidebar interest boxes tell fascinating stories that capture the reader's interest and help make the material accessible to all. End-of-chapter study questions include brief essays and ideas for resource projects. A companion Web site provides additional questions, and indicates that an image bank and streaming video resources will soon be available. This work could easily be used for a freshman biology class or for individual reading for people interested in this subject. Yet, it has enough technical information and detail to be useful for an upper-level majors class in human genetics as well. It addresses all of the topics traditionally covered in a human genetics textbook without reading like a textbook. It strikes a perfect balance between being rigorous and engaging, and deserves to be included among the most popular current human genetics works.""
Summing Up: Highly recommended. Academic, general, and professional audiences, all levels.nbsp;
C. A. Klevickis, James Madison University Reviewed in 2011 June CHOICE
""Better education and communication are two things that are emphasized over and over when it comes to determining the best way to make genomics a bigger part of the public's general health routine, or more mainstream. The User's Guide, as a text or reference, could be part of that conversation with the public. Because of how simply it begins, the book could be put to good use in high schools as students start to learn about the more complex fields of research and start to develop an interest in higher education in the sciences. It could also serve very well as a guide in higher education, to those pursuing more specialized fields like cancer research or personalized medicine, or even as a thought-provoking conversation-starter in ethics classes or discussions about the implications of advanced genomics research.""
Christie Rizk, February 2011 issue of Genome Technology, http://www.genomeweb.com
""The third edition of this comprehensive survey of the human genome provides a detailed examination of the science, both specifically biological and in a broader context, of human genetics. Intended for students and entry level researchers, the volume begins with simple gene mechanics and covers gene functions, chromosomes, complex traits, gene discovery, and genetics in testing and treatment. Chapters include numerous color illustrations, tables, sidebars and a large glossary as well as study questions with answers keys.""
SciTech Book News
Tax Exemption
We cannot process tax exempt orders online. If you wish to place a tax exempt order please
contact us
.