The Flaviviruses: Pathogenesis and Immunity, Volume 60
1st Edition
Serial Editors:
Karl Maramorosch
Aaron Shatkin
Frederick Murphy
Serial Volume Editors:
Thomas Chambers
Thomas Monath
Hardcover ISBN: 9780120398607
eBook ISBN: 9780080493824
Published Date: 8th December 2003
---
Pathogenesis and Immunity Molecular Determinants of Virulence: The Structural and Functional Basis for Flavivirus Attenuation Genetic resistance to flaviviruses Immunobiology of mosquito-borne encephalitic Flaviviruses Immune Modulation by Flaviviruses Mechanisms of virus-induced cell death Dynamics of Flavivirus Infection in Mosquitos Dynamics of Infection in Tick vectors and at the tick-host interface Encephalitic viruses Pathogenesis and Pathophysiology of Yellow Fever virus Immunopathogenesis of dengue hemorrhagic fever Immunology and Immunopathogenesis of Dengue Disease Neutralization and Antibody-Dependent Enhancement of Dengue Viruses
---
Over 50% of known flaviviruses have been associated with human disease. The Flavivirus genus constitutes some of the most serious human pathogens including Japanese encephalitis, dengue and yellow fever. Flaviviruses are known for their complex life cycles and epidemic spread, and are considered a globally-emergent viral threat.
Pathogenesis and Immunity, the second volume of The Flaviviruses, examines the processes by which the flaviviruses cause disease, the different cytopathic effects and the associated immunopathological responses produced in their hosts.
Comprehensive approach to the scientific disciplines needed to unravle the complexities of virus-host interactions.
New, detailed information on the pathogenesis and immunology of the Flavivirus family.
Descibes the technologies that have contributed to our current knowledge about the Flaviviruses.
Identifies the major problems faced in attempting to further understand the virus-host interactions that result in disease.
An exhaustive compendium of current and past knowledge on the Flavivirus family
Virologists, molecular epidemiologists, clinicians and public health specialists, immunologists, and researchers in vaccine development
---
No. of pages:

486
Language:

English
Copyright:

© Academic Press

2003
Published:

8th December 2003
Imprint:

Academic Press
eBook

ISBN:

9780080493824
Hardcover

ISBN:

9780120398607
---
"...the chapters are well written, and the editors have ensured continuity of a high standard of writing throughout the set...Given the wealth of information, with contributions by over 60 authors, The Flavaviruses, really is an essential series of books that belongs on every arbovirologists' bookshelf." -Stephen Higgs, Ph.D., University of Texas Medical Branch, U.S., (2004)
---
Karl Maramorosch Serial Editor
Professor Karl Maramorosch works at Rutgers University, New Brunswick, NJ, USA.
Affiliations and Expertise
Rutgers University, New Brunswick, NJ, USA
Aaron Shatkin Serial Editor
Affiliations and Expertise
Center for Advanced Biotechnology and Medicine, Piscataway, NJ, USA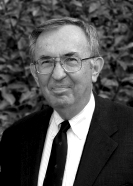 Frederick Murphy Serial Editor
Frederick A. Murphy, DVM, PhD, is professor, Department of Pathology, University of Texas Medical Branch (UTMB), Galveston. He holds a BS and DVM from Cornell University and a PhD from the University of California, Davis (UC Davis). Formerly he was dean and distinguished professor, School of Veterinary Medicine, and distinguished professor, School of Medicine, UC Davis. Before that he served as director of the National Center for Infectious Diseases, and director of the Division of Viral and Rickettsial Diseases, Centers for Disease Control, Atlanta. He is a member of the Institute of Medicine of the U.S. National Academy of Sciences and is a member of the German National Academy of Sciences and the Belgian Royal Academy of Medicine. He holds an honorary Doctor of Medicine and Surgery from the University of Turku, Finland; an honorary Doctor of Science from the University of Guelph, Canada; an honorary Doctor of Veterinary Medicine from the University of London, United Kingdom; an honorary Doctor of Science from University College Dublin, Ireland; the Presidential Rank Award of the U.S. Government; the PennVet World Leadership Award from the University of Pennsylvania, and the Distinguished Microbiologist Award from the American College of Veterinary Microbiologists. At UTMB, he is a member of the Institute for Human Infections and Immunity, Center for Biodefense and Emerging Infectious Diseases, Galveston National Laboratory, and McLaughlin Endowment for Infection and Immunity. His professional interests include the pathology and epidemiology of highly pathogenic viruses/viral diseases: rabies and the rabies-like viruses, arboviruses, hemorrhagic fever viruses, and other neurotropic viruses. He has been a leader in advancing the concepts of "new and emerging infectious diseases" and "new and emerging zoonoses" and "the threat posed by bioterrorism." Most recently, he has been working on Internet resources on the history of virology: "The Foundations of Virology" at
Affiliations and Expertise
University of Texas Medical Branch, Galveston, TX, USA
About the
Serial Volume Editors
Thomas Chambers Serial Volume Editor
Thomas Monath Serial Volume Editor
Affiliations and Expertise