Supramolecular Chemistry, Volume 71
1st Edition
Serial Volume Editors:
Rudi van Eldik
Ralph Puchta
Hardcover ISBN: 9780128151099
Published Date: 1st March 2018
---
1. From Coordination Chemistry to Adaptive Chemistry
  Jean-Marie Lehn and Jean-François Ayme
2. A journey from solution self-assembly to designed interfacial assembly
  Edwin C. Constable
3. From self-sorting of dynamic metal-ligand motifs to (supra)molecular machinery in action
  Michael Schmittel
4. Metallacrowns: Supramolecular Constructs with Potential in Extended Solids, Solution-State Dynamics, Molecular Magnetism, and Imaging
  Curtis Zaleski
5. Metallo-Supramolecular Complexes based-on Pyrogallol[4]arenes
  Jerry Atwood
6. Merging Metal-Nucleobase Chemistry with Supramolecular Chemistry
  Bernhard Lippert and Pablo J. Sanz Miguel
7. Anion and Cation Complexes of Expanded Porphyrins
  Jonathan L. Sessler and Gabriela I. Vargas-Zuniga
8. Arene Ruthenium Complexes in Supramolecular Chemistry
  Bruno Therrien
9. Mechanochemical Reactions of Metal-Organic Frameworks
  Kenneth S. Suslick
---
The Advances in Inorganic Chemistry series present timely and informative summaries of the current progress in a variety of subject areas within inorganic chemistry, ranging from bio-inorganic to solid state studies. This acclaimed serial features reviews written by experts in the field and serves as an indispensable reference to advanced researchers. Each volume contains an index, and each chapter is fully referenced.
In this volume, the concise authoritative reviews provide an up to date resource material for new investigators in addition to established research personnel. References contained therein enable readers to pursue more detail and appreciate the development within each field. Research chemists in other fields can acquaint themselves with the latest experimental methods, techniques and computational applications within the field of inorganic reaction mechanisms. Where applicable, mechanisms that relate to environmental issues or are of technical relevance to industry are emphasized.
Features comprehensive reviews on the latest developments in inorganic reaction mechanisms, a subfield of inorganic chemistry
Includes contributions from leading experts in the field of inorganic reaction mechanisms
Serves as an indispensable reference to advanced researchers in inorganic reaction mechanisms
This volume will attract a wide range of readers including chemists interested in classical complex chemistry, supramolecular chemistry, bioinorganic related chemistry and advanced materials.
---
No. of pages:

314
Copyright:

© Academic Press

2018
Published:

1st March 2018
Imprint:

Academic Press
Hardcover

ISBN:

9780128151099
---
About the
Serial Volume Editors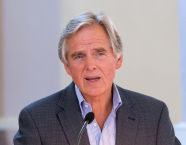 Rudi van Eldik Serial Volume Editor
Rudi van Eldik was born in Amsterdam (The Netherlands) in 1945 and grew up in Johannesburg (South Africa). He received his chemistry education and DSc degree at the former Potchefstroom University (SA), followed by post-doctoral work at the State University of New York at Buffalo (USA) and the University of Frankfurt (Germany). After completing his Habilitation in Physical Chemistry at the University of Frankfurt in 1982, he was appointed as Professor of Inorganic Chemistry at the Private University of Witten/Herdecke in 1987. In 1994 he became Professor of Inorganic and Analytical Chemistry at the University of Erlangen-Nürnberg, from where he retired in 2010. At present he is Professor of Inorganic Chemistry at the Jagiellonian University in Krakow, Poland, and Visiting Professor of Inorganic Chemistry at the N. Copernicus University in Torun, Poland.
His research interests cover the elucidation of inorganic and bioinorganic reaction mechanisms, with special emphasis on the application of high pressure thermodynamic and kinetic techniques. In recent years his research team also focused on the application of low-temperature rapid-scan techniques to identify and study reactive intermediates in catalytic cycles, and on mechanistic studies in ionic liquids. He is Editor of the series Advances in Inorganic Chemistry since 2003. He serves on the Editorial Boards of several chemistry journals. He is the author of over 880 research papers and review articles in international journals and supervised 80 PhD students. He has received honorary doctoral degrees from the former Potchefstroom University, SA (1997), Kragujevac University, Serbia (2006), Jagiellonian University, Krakow, Poland (2010), University of Pretoria, SA (2010), and Ivanovo State University of Chemistry and Technology, Russia (2012). He has developed a promotion activity for chemistry and related experimental sciences in the form of chemistry edutainment presentations during the period 1995-2010. In 2009 he was awarded the Federal Cross of Merit ('Bundesverdienstkreuz') by the Federal President of Germany, and the Inorganic Mechanisms Award by the Royal Society of Chemistry (London).
His hobbies include music, hiking, jogging, cycling and motor-biking. He is the father of two and grandfather of four children.
Affiliations and Expertise
University of Erlangen-Nurnberg, Germany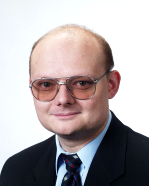 Ralph Puchta Serial Volume Editor
Ralph Puchta, born in Munich (Germany), studied chemistry at the Friedrich-Alexander University Erlangen-Nürnberg and obtained in 2003 his Ph.D. in organic chemistry on a quantum chemical and experimental study in the field of supramolecular chemistry with Tim Clark and Rolf W. Saalfrank. In 2004 he joined the team of Rudi van Eldik at the Institute for Inorganic Chemistry in Erlangen, working computationally on mechanistic problems in complex chemistry. Additionally he continued his quantum chemical studies on supramolecular (coordination) chemistry. Since his habilitation in 2013 he is Privatdozent at the Chair of Inorganic and Organometallic Chemistry in Erlangen, continuing his mechanistic studies and research on supramolecular systems.
Affiliations and Expertise
University of Erlangen-Nuremberg, Germany
Tax Exemption
We cannot process tax exempt orders online. If you wish to place a tax exempt order please
contact us
.