Success Strategies for Women in Science
1st Edition
A Portable Mentor
Editors:
Peggy A. Pritchard
Peggy A. Pritchard
Paperback ISBN: 9780120884117
eBook ISBN: 9780080455655
Published Date: 9th November 2005
---
Success Strategies for Women in Science: A Portable Mentor focuses on a wealth of knowledge and years of experience of successful female scientists from industry, government, research institutes, and academe. This book, through practical advice and real-life stories, presents what knowledge and skills are needed to make the transition from trainee to scientist that, if practiced, will help beginners become successful. This book, in particular, describes the essential skills required of every researcher, such as networking, communicating, coping with the demands of a research career, time management, and the most difficult of skills, saying ""no"" to excessive demands on time. This text also explores the issues relating to career development and the importance of the examination of alternate career paths. While much of the advice in this mentoring manual is aimed at women new in their careers, experienced readers will also find the book of value. This material will fill the gap and help women to pursue excellence and achieve success in their chosen scientific careers.
Details skills complementing scientific training and expertise that are proven to enhance potential for success, including networking and mental toughness
Provides insights into balancing professional and personal responsibilities
Written by outstanding female scienctists representing diverse scientific backgrounds and interests
Offers pracical advice and real-life stories that address currrent issues and concerns
A professional resource with international perspective
An invaluable resource not only for women scientists, mid-career and senior scientists, of both sexes, involved in mentoring female graduate students, doctoral fellows and younger colleagues, career/guidance counsellors in secondary schools and colleges/universities, but also for parents who want to support and encourage their daughters' interest in careers in science.
Contributors Foreword Introduction Acknowledgments Prologue
Career Management
Continuing Professional Development
Training and Working Abroad
Climbing the Ladder
Mentoring
Networking
Mental Toughness
Personal Style
Communicating Science
Time Stress
Balancing Professional and Personal Life
Transitions Index
No. of pages:

352
Language:

English
Copyright:

© Academic Press

2006
Published:

9th November 2005
Imprint:

Academic Press
eBook

ISBN:

9780080455655
Paperback

ISBN:

9780120884117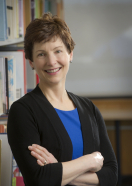 Peggy A. Pritchard is a career information specialist and academic librarian highly experienced in designing and delivering innovative curricula to foster the development of a range of academic literacies and professional competencies. In her current position at the University of Guelph (Canada) she works collaboratively with faculty colleagues, educational developers, and writing and learning specialists to support undergraduate students in science, technology, engineering and mathematics (STEM) and Psychology. She has been formally recognized for excellence in undergraduate and graduate teaching at two top-tier universities in Canada. Ms. Pritchard has presented seminars and facilitated workshops for women in STEM at all academic levels in North America and Europe. The hosting institutions have included the University of California Berkeley (USA), the University of Leicester (UK), Katholieke Universiteit Leuven (Belgium), and the Universidade de Lisboa (Portugal). Her work has also been presented at international, national and regional scientific conferences, women in science meetings, and education conferences. Ms. Pritchard is one of the editors of the first and second editions of Success Strategies from Women in STEM: A Portable Mentor
Affiliations and Expertise
Associate Librarian, Learning and Curriculum Support Team, University of Guelph, Guelph, ON, Canada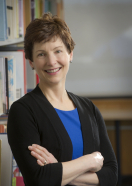 Peggy A. Pritchard is a career information specialist and academic librarian highly experienced in designing and delivering innovative curricula to foster the development of a range of academic literacies and professional competencies. In her current position at the University of Guelph (Canada) she works collaboratively with faculty colleagues, educational developers, and writing and learning specialists to support undergraduate students in science, technology, engineering and mathematics (STEM) and Psychology. She has been formally recognized for excellence in undergraduate and graduate teaching at two top-tier universities in Canada. Ms. Pritchard has presented seminars and facilitated workshops for women in STEM at all academic levels in North America and Europe. The hosting institutions have included the University of California Berkeley (USA), the University of Leicester (UK), Katholieke Universiteit Leuven (Belgium), and the Universidade de Lisboa (Portugal). Her work has also been presented at international, national and regional scientific conferences, women in science meetings, and education conferences. Ms. Pritchard is one of the editors of the first and second editions of Success Strategies from Women in STEM: A Portable Mentor
Affiliations and Expertise
Associate Librarian, Learning and Curriculum Support Team, University of Guelph, Guelph, ON, Canada
"I think most scientists at early stages in their careers would find this book extraordinarily useful, and many scientists at later stages would benefit enormously from the advice as well. …one of the strengths of this book is the array of perspectives provided by the diverse collection of authors. …This book is both introspective and inspirational, driving readers to examine their own values and goals but providing ample illustrations of successful women scientists. I particularly appreciate the emphasis on self-awareness and the understanding that every scientist has their own path to follow; that no one sets of rules applies to everyone. Although the book is primarily meant for beginning scientists, it will be valuable to many women (and men) at various stages of their careers. I wish I had such a resource at the outset of my own scientisic life" -Ann M. Flower, University of North Dakota School of Medicine for MICROBE (2006) "…aimed at women embarking on a career in science of in their final years of training for such a role. The prologue is quite inspiring and so are the women profiled..." - CHEMISTRY WORLD (2006) "...this book contains useful advice for women and men at all stages of their careers." - JOURNAL OF CHEMICAL EDUCATION (June 2006) "...valuable career guide which is relevant not only to scientists and academics but also women in other fields. Their enthusiasm, commitment, courage and willingness to share their experiences are what makes this book so readable. Full of useful tips and advice, it also provokes thoughtful reflection while providing inspiration and encouragement through the distillation of their insights and advice. As its title suggest, this guide is a book to be dipped into again and again as women face different transition points and its structured approach and excellent index makes it easy to find the relevant secti