Strategies and Tactics in Organic Synthesis, Volume 8
1st Edition
Hardcover ISBN: 9780123865403
eBook ISBN: 9780123865397
Published Date: 3rd August 2012
Secure Checkout
Personal information is secured with SSL technology.
Free Shipping
Free global shipping
No minimum order.
---
Dedication
Contributors
Foreword
Preface
Chapter 1 Total Syntheses of Solandelactones E and F
1 Introductions and Background
2 Retrosynthetic Analysis
3 Synthesis of Solandelactone E
4 Synthesis of Solandelactone F
5 Conclusions
Chapter 2 The Marine Alkaloid Halichlorine
1 Introduction
2 The First Approach
3 The First Surprise
4 The Second Approach
5 Saved by Selenium
6 A Stereochemical Disaster—But a Blessing in Disguise
7 The Ring A Problem and the Development of a General Annulation Method
8 The Continuing Saga of Ring A
9 Formation of the Macrolactone
10 The Optical Purity Problem
11 Conclusion
Chapter 3 An Adventure in Synthesis Inspired by the Pseudolaric Acids
1 How this Chemist Came to Be
2 Pseudolaric Acids
3 The First Strategy
4 Development of the Copper Hydride-Induced Reductive Aldol Cyclization
5 The Second Strategy to Pseudolaric Acid A
6 Case 1: When Model Reactions Fail
7 Case 2: When Model Reactions Fail
8 Too Happy too Quickly, and the Importance of IR Spectroscopy
9 But it was not Time to Give Up
10 Other Natural Products
11 Epilogue
Chapter 4 Total Synthesis of Papulacandin D
1 Introduction and Background
2 Retrosynthetic Analysis
3 Preparation of the Spirocyclic Aryl Glycoside
4 Synthesis of Fatty Acid Side Chain 26 and Acylation
5 Studies on the Global Deprotection to Synthesize Papulacandin D
6 New Protecting Group Strategy
7 Global Deprotection
8 Conclusion
Chapter 5 Asymmetric Total Synthesis of the Antitumor Sesquiterpenoid (+)-Eremantholide A
1 Prologue (Karl J. Hale)
2 Introduction: Background and Previous Total Syntheses of (+)-Eremantholide A
3 The Hale–Li Retrosynthetic Analysis of (+)-Eremantholide A
4 The Hale–Li Total Synthesis of (+)-Eremantholide A (17)
Chapter 6 A Chemo- and Diastereoselective Ring Closing Metathesis Macrocyclization Approach to the Total Syntheses of Aigialomycin C and D
1 Introduction
2 Initial Retrosynthetic Analysis of Aigialomycin D
3 Second Generation Retrosynthetic Analysis of Aigialomycin D
4 Third Retrosynthetic Analysis of Aigialomycin D
5 Conclusion
Chapter 7 Regio- and Stereoselective Metal-Catalyzed Reactions and Their Application to a Total Synthesis of (−)-Dactylolide
1 Introduction and Background
2 Review of Previous Total Syntheses
3 Retrosynthetic Analysis
4 New Synthetic Methods Development and Application
5 Completion of Dactylolide Synthesis
6 Summary
Chapter 8 Development of a General Approach to the Leucetta-Derived Alkaloids
1 Introduction
2 Strategic Considerations
3 C4-Substituted Derivatives
4 C4,C5-Substituted Derivatives
5 Naphthimidazole Derivatives
6 Oxidized Derivatives
7 Summary
Chapter 9 The Adventure of Abudinol and the Misadventure of Muzitone
1 Introduction: Identification of Marine Polyether Terpenes as a Synthetic Target
2 First-Generation Synthesis of Abudinol B
3 Second-Generation Synthesis of Abudinol B
4 Synthesis of the Purported Structure of Muzitone
5 Conclusion: Biosynthetic Considerations in the Proposal of Other Structures for Muzitone
Chapter 10 In Pursuit of an Elusive Target:
1 Introduction
2 Synthetic Approaches to Kendomycin
3 Summary
Chapter 11 Synthesis of the Lycopodium Alkaloid Lyconadin A
1 Introduction
2 The Lycopodium Alkaloids
3 The Selection of Lyconadin A
4 Initial Thoughts on Strategy
5 Successful Execution of a Strategy to Lyconadin A
6 Studies of the Oxidative CN Bond Formation
7 Conclusion
Chapter 12 Selective Alkane CH Bond Substitutions: Strategies for the Preparation of Functionalized Diamondoids (Nanodiamonds)*
1 Introduction
2 Diamondoid CH Bond Substitutions: An Exercise in Preparative Alkane Functionalization
3 Selectivities and Mechanisms
4 Concluding Remarks
Chapter 13 A Dipolar Cycloaddition Strategy for the Synthesis of 3,8-Diazabicyclo[3.2.1]Octane Tetrahydroisoquinoline Antitumor Antibiotics: The Total Synthesis of (−)-Lemonomycin
1 Introduction
2 Lemonomycin and the Tetrahydroisoquinoline Antitumor Antibiotics
3 Strategic Considerations for the Synthesis of (−)-Lemonomycin
4 Retrosynthetic Analysis of Lemonomycin
5 The Total Synthesis of (−)-Lemonomycin
6 Concluding Remarks
Chapter 14 Studies on the Synthesis of the Apoptolidins
1 Introduction and Background
2 Biosynthesis
3 Total Syntheses of Apoptolidin A
4 Total Syntheses of Apoptolidinone A and D
5 Precursor-Directed Glycosylation
6 Conclusion and Epilogue
Chapter 15 The Story Behind the Total Synthesis of Vibsanin E and 5-epi-Vibsanin E
Index
---
A classic in the area of organic synthesis, Strategies and Tactics in Organic Synthesis provides a forum for investigators to discuss their approach to the science and art of organic synthesis. Rather than a simple presentation of data or a second-hand analysis, this book vividly demonstrates through first hand accounts how synthesis is really done and how by discovering new reactions, creating new designs and building molecules with atom and step economies, the advancement of the science of organic synthesis is providing solutions through function to create a better world.
Presents state-of-the-art developments in organic synthesis
Provides insight and offers new perspective to problem-solving
Written by leading experts in the field
Organic chemists; academic libraries, chemical and pharmaceutical companies
---
No. of pages:

460
Language:

English
Copyright:

© Academic Press

2012
Published:

3rd August 2012
Imprint:

Academic Press
Hardcover

ISBN:

9780123865403
eBook

ISBN:

9780123865397
---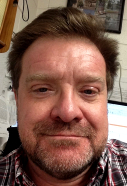 Professor Michael Harmata graduated from the University of Illinois-Chicago with honors and highest distinction in chemistry.
In 1980, he began graduate studies in chemistry at the University of Illinois-Champaign/Urbana where he was awarded a University Teaching Fellowship. He worked with Professor Scott E. Denmark on the invention of the carbanion-accelerated Claisen rearrangement. In his second year of study, he was awarded an Eastman Kodak Research Fellowship.
Upon graduation in 1985, he was awarded an NIH postdoctoral fellowship which he used to study with Professor Paul A. Wender at Stanford University, where he worked on the synthesis of the neocarzinostatin chromophore.
In 1986, Prof. Harmata began his independent career at the University of Missouri-Columbia. He became an Associate Professor in 1992 and a full professor in 1998. In 2000, he was named the Norman Rabjohn Distinguished Professor of Chemistry in recognition of his achievements in research and teaching. In 1998, he received a research fellowship from the Alexander von Humboldt Foundation and stayed for a year at the University of Göttingen where he was affiliated with the groups of Professors Reinhard Brückner and Lutz. F. Tietze. In 2000, he served as chair of the Gordon conference on Organic Reactions and Processes. In 2010, he was named the first Justus Liebig Professor of Chemistry at the Justus Liebig Üniversität in Giessen, Germany. In 2011, he was a JSPS fellow. He has been a visiting professor in Giessen and Strasbourg and has delivered over 180 invited lectures in the United States and Europe. He is a member of the American Chemical Society, Gesellschaft Deutscher Chemiker, International Society of Heterocyclic Chemistry, and the Alexander von Humboldt Association of America.
Affiliations and Expertise
University of Missouri, MO, USA
Tax Exemption
We cannot process tax exempt orders online. If you wish to place a tax exempt order please
contact us
.
Elsevier.com visitor survey
We are always looking for ways to improve customer experience on Elsevier.com.
We would like to ask you for a moment of your time to fill in a short questionnaire, at the end of your visit.

If you decide to participate, a new browser tab will open so you can complete the survey after you have completed your visit to this website.

Thanks in advance for your time.
Accept
Decline