Signal Transduction
2nd Edition
Authors:
Bastien Gomperts
ljsbrand Kramer
Peter Tatham
eBook ISBN: 9780080919058
Hardcover ISBN: 9780123694416
Published Date: 5th August 2009
---
Signal Transduction, 2e, is a thorough, well-illustrated study in cellular signaling processes. Beginning with the basics, this book shows how cells respond to external cues, hormones, growth factors, cytokines, cell surfaces, etc., and further instructs how these inputs are integrated. Instruction continues with up-to-date, inclusive coverage of intracellular calcium, nuclear receptors, tyrosine protein kinases and adaptive immunity, and targeting transduction pathways for research and medical intervention. Signal Transduction, 2e, serves as an invaluable resource for advanced undergraduates, graduate researchers, and established scientists working in cell biology, pharmacology, immunology, and related fields.
Up-to-date, inclusive coverage of targeting transduction pathways for research and medical intervention
In-depth coverage of nuclear receptors, including steps in isolation of steroid hormones and the discovery of intracellular hormone receptors; tyrosine protein kinases and adaptive immunity; and intracellular calcium
Extensive conceptual color artwork to assist with comprehension of key topics
Instrumental margin notes highlight milestones in signaling mechanisms
Established researchers as well as advanced undergraduate and graduate researchers, and scientists working in cell biology, pharmacology, immunology, and related fields
Preface
Notes
How to View Stereo Images of Molecular Structures
References
Abbreviations
Genes and Gene Products
Amino Acids
Chapter 1. Prologue: Signal Transduction, Origins, and Ancestors
Transduction, the Word and its Meaning: One Dictionary, Different Points of View
Hormones, Evolution, and History
Hormones: A Definition
Neurotransmitters
Receptors and ligands
References
Chapter 2. First Messengers
Hormones
Intracellular Messengers
References
Chapter 3. Receptors
Adrenaline (Again)
α-and β-Adrenergic Receptors
Acetylcholine Receptors
Cholinergic Receptor Subtypes
The 7TM Superfamily of G-Protein-Linked Receptors
Categories of 7TM Receptor
Receptor–Ligand Interaction and Receptor Activation
Transmitting Signals into Cells
Intracellular 7TM Receptor Domains and Signal Transmission
References
Chapter 4. GTP-binding Proteins and Signal Transduction
Nucleotides as Metabolic Regulators
G Proteins
α-Subunits
βγ-Subunits
The G Protein Receptor Kinase Family
Receptor Phosphorylation, Down-Regulation and Pathway switching
Receptor Mechanisms Obviating G Proteins
Monomeric GTP-Binding Proteins
RasGAPs
Essay: Activation of G Proteins Without Subunit Unit dissociation
References
Chapter 5. Effector Enzymes Coupled to GTP Binding Proteins: Adenylyl Cyclase and Phospholipase C
Adenylyl cyclase
Phospholipase C
References
Chapter 6. The Regulation of Visual Transduction and Olfaction
Phototransduction
Sensitivity of Photoreceptors
Photoreceptor Mechanisms
Adaptation: Calcium Acts as a Negative Regulator
Photo-excitation of Rhodopsin
Switching Off the Mechanism
Note on Phototransduction in Invertebrates
Olfaction
References
Chapter 7. Intracellular Calcium
A New Second Messenger is Discovered
Calcium and Evolution
Distinguishing Ca2+ and Mg2+
Free, Bound, and Trapped Ca2+
Cytosol Ca2+ is Kept Low
Extracellular Calcium and Activation
Sensing Changes in Intracellular Ca2+ Concentration
Mechanisms that Elevate Cytosol Ca2+ Concentration
Ca2+ Microdomains and Global Cellular Signals
References
Chapter 8. Calcium Effectors
Calcium-Binding by Proteins
Paradigms of Calcium Signalling
References
Chapter 9. Phosphorylation and Dephosphorylation: Protein Kinases A and C
Protein Phosphorylation as a Switch in Cellular Functioning
Cyclic AMP and the Amplification of Signals
Protein Kinase A
Protein Kinase A and the Regulation of Transcription
Protein Kinase A and the Activation Of ERK
Actions of cAMP not Mediated by PKA
Protein Kinase C
The Protein Kinase C Family
Structural Domains and Activation of Protein Kinase C
Activation of Protein Kinase C
References
Chapter 10. Nuclear Receptors
First Steps in the Isolation of Steroid Hormones
The Discovery of Intracellular Hormone Receptors
A Superfamily of Nuclear Receptors
Nomenclature of Nuclear Receptors
Receptor Structure and Ligand Binding
DNA Binding
Activation and Repression of Transcription
Interaction with Other Signalling Pathways
Non-Transcriptional Actions of Nuclear Receptors and Their Ligands
References
Chapter 11. Growth factors: Setting the Framework
Viruses and Tumours
The Discovery of NGF … and EGF
Platelet-Derived Growth Factor (PDGF)
Transforming Growth Factors (TGFα and TGFβ)
Problems with Nomenclature
Essay: Cancer and Transformation
References
Chapter 12. Signalling Pathways Operated by Receptor Protein Tyrosine Kinases
Introduction
Tyrosine Kinase-containing Receptors
Branching of the Signalling Pathway
Beyond ERK
Why are the Signalling Pathways so Complicated?
A Switch in Receptor Signalling: Activation of ERK by 7TM Receptors
References
Chapter 13. Signal Transduction to and from Adhesion Molecules
Adhesion Molecules
Integrins, Cell Survival, and Cell Proliferation
References
Chapter 14. Adhesion Molecules in the Regulation of Cell Differentiation: Mainly About Wnt
Destabilization of Adherens Junctions Causes Cellular De-Differentiation
Other Examples of Signalling Through Adhesion Molecules
References
Chapter 15. Activation of the Innate immune System: The Toll-like Receptor 4 and Signalling through Ubiquitylation
Essay: Ubiquitylation and SUMOylation
Essay: The Proteasome Complex
References
Chapter 16. Traffic of White Blood Cells
Inflammation and Leukocytes
References
Chapter 17. Tyrosine Protein Kinases and Adaptive Immunity: TCR, BCR, Soluble Tyrosine Kinases and NFAT
The Family of Non-Receptor Protein Tyrosine Kinases
T-Cell Receptor Signalling
Signalling Through Interferon Receptors
Oncogenes, Malignancy, and Signal Transduction
Essay: Non-Receptor Protein Tyrosine Kinases and Their Regulation
References
Chapter 18. Phosphoinositide 3-Kinases, Protein Kinase B, and Signalling through the Insulin Receptor
Insulin Receptor Signalling; It Took a Little Time to Work Out the Details
Signalling Through Phosphoinositides
PI 3-Kinase, PI(3,4)P2 and PI(3,4,5)P3
Insulin: The Role of IRS, PI 3-kinase, and PKB in the Regulation of Glycogen synthesis
Other Processes Mediated by the 3-Phosphorylated Inositol phospholipids
So, Who Did Discover Insulin?
References
Chapter 19. Protein Kinase C Revisited
PKC in Cell Transformation
Regulation of Cell Polarity
References
Chapter 20. Signalling Through Receptor Serine/Threonine Kinases
The TGFβ Family of Growth Factors
Downstream Signalling: Drosophila, Caenorhabitidis, and Smad
References
Chapter 21. Protein Dephosphorylation and Protein Phosphorylation
Protein Tyrosine Phosphatases
PTPs in Signal Transduction
Dual Specificity Phosphatases
Serine/Threonine Phosphatases
References
Chapter 22. Notch
Notched Wings, Morgan, and the Gene Theory
Membrane Components of the Notch Pathway
Notch and Sensory Progenitor Cells of Drosophila; the Importance of Endocytosis
References
Chapter 23. Targeting Transduction Pathways for Research and Medical Intervention
Chemotherapy
Alternative Targets for Cancer Therapy: Towards a Scientific Rationale
Inhibiting the EGF Family of Receptor Kinases
Other Signal Transduction Components Targeted for Therapeutic Intervention
Towards a Different Approach in Testing Cancer Drugs?
References
Chapter 24. Protein Domains and Signal Transduction
Modular Structure of Proteins
Structural Domains
The Evolution and Shuffling of Domains
Sequence Homology and the Acquisition of Function
The Inventory of Domains
Examples of Domains with Roles in Signalling
References
Index
No. of pages:

840
Language:

English
Copyright:

© Academic Press

2009
Published:

5th August 2009
Imprint:

Academic Press
eBook

ISBN:

9780080919058
Hardcover

ISBN:

9780123694416
Affiliations and Expertise
University College, London, UK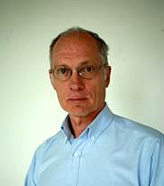 Ijsbrand Kramer is a professor at the University of Bordeaux, working in the European Institute of Chemistry and Biology (IECB). He holds a Bachelors and Masters degree in BioMedicine from the University of Utrecht, The Netherlands, with a one year research-excursion in the Department of Cell Biology at the University of Liverpool, UK. He did his Ph.D. at the University of Amsterdam, in the Central Laboratory of Blood transfusion services (Stichting Sanquin) and worked as a post-doctoral fellow at the Hubrecht Laboratory in Utrecht and at the University of Washington in Seattle. He then took a lecturer position at the Department of Pharmacology at University College London, where he taught Signal Transduction (with Bastien Gomperts and Pether Tatham) and Pharmacology. Both teaching activities have been documented in textbooks: Signal Transduction (3 editions) and Receptor Pharmacology (CRC Press/Taylor Francis Group, 3 editions). Most of his research centers on the theme of inflammation, starting with neutrophils and the NADPH oxidase, synovial fibroblasts and destruction of the joint and more recently podosomes formation and extracellular matrix destruction in vascular endothelium. He moved to the University of Bordeaux for family reasons and switched from Pharmacology to Cell Biology, with a strong contribution to an introductory course for 1st year university students. Given the important teaching load and the general low level of student engagement in higher education he started to investigate the reasons for student failure (finding out about their expectations and attitudes) and the role of images and animations in comprehension. Scientific publications, web-based multimedia resources and dramatically enhanced retention rates (from 33 to 85%) are the fruits of these activities. At the same time he organized with University College London and Universitat Pompeu Fabra, Barcelona, summer schools on Receptor and Signalling Mechanism. He has been co-director of two European Programmes (Interbio and Transbio) that aimed at enhancing industrial innovation in the biomedical sector in the South West European Region (SUDOE).
For book/publicity purposes, image of the author by Maarten Kramer
Affiliations and Expertise
University of Bordeaux, Talence, France
Affiliations and Expertise
University College, London, UK
Tax Exemption
We cannot process tax exempt orders online. If you wish to place a tax exempt order please
contact us
.
Elsevier.com visitor survey
We are always looking for ways to improve customer experience on Elsevier.com.
We would like to ask you for a moment of your time to fill in a short questionnaire, at the end of your visit.

If you decide to participate, a new browser tab will open so you can complete the survey after you have completed your visit to this website.

Thanks in advance for your time.
Accept
Decline