Sex and Cardiac Electrophysiology
1st Edition
Differences in Cardiac Electrical Disorders Between Men and Women
eBook ISBN: 9780128177297
Hardcover ISBN: 9780128177280
Published Date: 10th July 2020
Secure Checkout
Personal information is secured with SSL technology.
Free Shipping
Free global shipping
No minimum order.
---
Sex and Cardiac Electrophysiology: Differences in Cardiac Electrical Disorders Between Men and Women is a comprehensive investigation into all aspects of sex differences in cardiac electrophysiology. As there are substantial differences between female and male patients in physiology, pathology triggering factors, disease progression, clinical approaches and treatment outcome, this book provides a comprehensive examination. In cardiology, the differences between women and men are more recognized, hence this title summarizes these important differences, providing the essential information needed for clinical specialists and researchers involved in the design and implementation of clinical studies.
Explores topics ranging from the physiologic differences between women and men to the differences in clinical handling of arrhythmic disorders between female and male patients
Provides sex differences in cardiac electrophysiology in separate chapters
Covers the sex differences of cardiac electrical disorders, providing insights beyond cardiac metabolic syndrome, hypertension, atherogenesis and heart failure
Research specialists (in both academia and medical industry) involved in setting up clinical studies and trials in cardiac electrophysiology; physicians specialising in cardiac electrophysiology; general cardiologists and other medical specialists and general practitioners who treat patients with cardiac problems
Foreword
Hein JJ Wellens
Preface
Marek Malik
Introduction
1. Distinction between sex and gender
Marek Malik
2. What is sex good for?
Thomas Brand
Cellular and Tissue Electrophysiology
3. Sex differences in cardiac ion channels
Wendy Wu
4. Atrial and ventricular tissue electrophysiology
Ksenia Blinova
5. Cardiac conduction system
Elena Efimova
Electrocardiography
6. Morphology of normal resting electrocardiogram
Peter Wilson Macfarlane and Pamela Armstrong
7. QRS duration
Katerina Hnatkova
8. Sex differences in QRS fractionation and slurring abnormalities
Tuomas Kenttä
9. QT interval and QT/RR relationship
Larisa Tereshchenko
11. T wave morphology and ventricular gradient
Katerina Hnatkova
12. T wave alternans
Richard L. Verrier
13. Sex-specific definitions of electrocardiographic abnormalities
Alan Kadish and Jason Jacobson
Cardiac Autonomic Regulation
14. Baseline autonomic characteristics
Olivia Manfrini
15. Cardiac autonomic responses to provocative stimuli
Katerina Hnatkova
16. Circadian pattern of autonomic status
Phyllis Kravet Stein
Effects of Sex Hormones
17. Electrophysiological cellular effects of sex hormones
Markéta Bébarová
18. Development of electrocardiographic sex differences during puberty
Irena Andrsova
19. Electrophysiologic changes during menstrual cycle
Mehmet Dogan
20. Electrocardiographic changes after heart transplantation
Tomas Novotny
21. Cardiac rhythm changes during menopause
Mihail Gabriel Chelu
Channelopathies
22. Congenital long QT syndrome
Elizabeth S. Kaufman
23. Congenital short QT syndrome
Preben Bjerregaard
24. Brugada syndrome
Anat Milman
Drug-Induced Electrophysiology Abnormalities
25. Mechanisms of drug-induced QT interval prolongation
Gopi Krishna Panicker
26. Mechanisms and incidence of Torsade de Pointes tachycardia
Tomas Novotny
Training and Sport
27. Electrophysiological adaptations to endurance and strength training
Laura Karavirta
28. Exercise-based cardiac rehabilitation
Arto J. Hautala
29. Arrhythmias due to athletic training
Sanjay Sharma and Hamish MacLachlan
Cardiomyopathies and Inherited Disorders
30. Hypertrophic cardiomyopathy
Kathleen Stergiopoulos
31. Dilated cardiomyopathy
Brian Halliday
32. Arrhythmogenic right ventricular cardiomyopathy
Cynthia James
33. Catecholaminergic polymorphic ventricular tachycardia
Kristina H Haugaa
34. Cardiac electrophysiology in sex chromosome aneuploidies
James Turner and Benjamin Powell
35. Takotsubo syndrome
Birke Schneider
Supraventricular Tachycardias
36. Supraventricular ectopies
Emanuela Teresa Locati
37. Focal supraventricular tachycardia
Shih-Ann Chen
38. Accessory pathway and atrio-ventricular reentrant tachycardia
Martina Sisakova
39. Atrioventricular nodal reentrant tachycardia
Thomas Jared Bunch
40. Inappropriate sinus tachycardia
Lee Eckhardt
41. Ablation of nodal and atrio-ventricular accessory pathways
Abhishek Deshmukh
Atrial Fibrillation
42. Rate control of atrial fibrillation
Isabelle C. Van Gelder and Mariëlle Kloosterman
43. Cardioversion
Juha EK Hartikainen
44. Catheter ablation of atrial fibrillation
Ondrej Toman
45. Demographics and procedural data differences of AF ablation
Elisabetta Toso
46. Monitoring and follow-up after atrial fibrillation ablation
Tatjana Potpara
47. Thromboembolic risk and anticoagulation therapy
Gregory Y H Lip
48. Quality of life with AF
Carina Blomström-Lundqvist
Myocardial Ischemia and Infarction
49. Electrocardiographic manifestation of suspected acute coronary syndromes
Jessica K. Zègre-Hemsey
50. Acute MI and cardiogenic shock arrhythmias
Martina Sisakova
51. Arrhythmias of subacute phase of MI
Raffaele Bugiardini
52. Sex-specific arrhythmia risk of post-MI follow-up
Petra Barthel
53. Sex Differences in Intensive Care Unit Electrocardiographic Alarms
Michele M. Pelter
54. Predictive value of admission electrocardiography in heart failure
Thomas Klingenheben
Ventricular Tachycardias
55. Ventricular arrhythmias associated with structural heart disease
Ljuba Bacharova
56. Catheter ablation of ventricular arrhythmias associated with structural heart disease
Sabine Ernst
57. Idiopathic ventricular arrhythmias
Hiroshi Tada
58. Mapping and catheter ablation of idiopathic ventricular arrhythmias
Andrea Sarkozy and Francesco Raffaele Spera
Electrophysiology in Pregnancy
59. Hormonal and autonomic electrophysiologic effects of pregnancy
Cynthia Tracy and Saima Karim
60. Supraventricular tachycardias during pregnancy
Vaibhav Vaidya
61. Atrial fibrillation during pregnancy
Georgios Georgiopoulos
62. Ventricular tachyarrhythmia during pregnancy
Georgios Georgiopoulos
63. Pregnancy in congenital long QT and Brugada syndrome patients
Danna A. Spears
64. Pregnancy and implanted devices
Stephanie Curtis
65. Fetal arrhythmia in intrahepatic cholestasis of pregnancy
Catherine Williamson
Sudden Cardiac Death
66. Demographics and epidemiology
Iwona Cygankiewicz
67. Sudden Infant death syndrome
Jennifer N.A. Silva and Aarti Dalal
68. Cardiac risk in the young
Maria Cecilia Gonzalez Corcia
69. Sex-specific mechanisms of sudden cardiac death
Rachel Lampert
70. Sex-specific risk assessment of sudden cardiac death
Kristen K. Patton
Drug Therapy
71. Safety and efficacy of antiarrhythmic drugs
Isabelle C. Van Gelder and Mariëlle Kloosterman
72. Dose responses in acquired long QT syndrome
Christine Garnett
73. Acquired long QT syndrome and sex hormones
Katja E Odening
74. Management of arrhythmias in pregnancy
Carina Blomström-Lundqvist
Device Based Therapies
75. Antibradycardia pacing
Anne B. Curtis and Hiroko Beck
76. Primary and secondary prevention of SCD in women
Ulrika Birgersdotter-Green and Emma Svennberg
77. Utility of Implantable cardioverter-defibrillators
Anne Gillis
78. ICD registries and sex-specific metanalyses
Markus Zabel
79. Clinical experience with the use of CRT in women
Valentina Kutyifa
80. CRT registries and sex-specific metanalyses
Mordechai Haim
81. Lead extraction in women
Maria Grazia Bongiorni
82. Quality of life with implanted devices
Cecilia M. Linde
Outlook
83. Obstacles for enrolment of women in clinical trials
Christian Sticherling
84. Regulatory implications of sex differences in clinical trials
Libet Garber and Helen Jiang
No. of pages:

1032
Language:

English
Copyright:

© Academic Press

2020
Published:

10th July 2020
Imprint:

Academic Press
eBook

ISBN:

9780128177297
Hardcover

ISBN:

9780128177280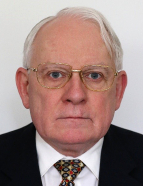 Marek Malik, PhD, MD, graduated from both mathematics and medicine and obtained Doctor of Science degrees in both disciplines (at Charles University in Prague and at University of London). He is Professor of Cardiac Electrophysiology and presently serves as a Senior Research Investigator at National Heart and Lund Institute of Imperial College, London. His research interests include autonomic nervous system, computerized electrocardiography, electrophysiologic responses to autonomic provocations, and cardiovascular risk assessment. In these fields, he authored many peer-review publications and served in a number of task forces including the chairmanship of the task forces providing the standards of heart rate variability and of assessment of drug-induced repolarization changes.
Affiliations and Expertise
Senior Research Investigator/Professor of Cardiac Electrophysiology, Imperial College, UK
Tax Exemption
We cannot process tax exempt orders online. If you wish to place a tax exempt order please
contact us
.
Elsevier.com visitor survey
We are always looking for ways to improve customer experience on Elsevier.com.
We would like to ask you for a moment of your time to fill in a short questionnaire, at the end of your visit.

If you decide to participate, a new browser tab will open so you can complete the survey after you have completed your visit to this website.

Thanks in advance for your time.
Accept
Decline