Sea Plants, Volume 71
1st Edition
Serial Volume Editor:
Nathalie Bourgougnon
eBook ISBN: 9780124081079
Hardcover ISBN: 9780124080621
Published Date: 21st May 2014
Secure Checkout
Personal information is secured with SSL technology.
Free Shipping
Free global shipping
No minimum order.
---
Advances in Botanical Research
Preface
Chapter One. Selected Comments on the Role of Algae in Sustainability

1.1. General Elements about Sustainability
1.2. Phycology: A Major Science, with Potential Contributions to be Made for Sustainable Development?
1.3. The Algonauts' Road: An Example of Phycology at the Interface between Science, Society and Sustainability
1.4. Conclusion

Chapter Two. Seaweed Metabolomics: A New Facet of Functional Genomics

2.1. Introduction
2.2. Sample Collection
2.3. Analytical Platforms for Metabolite Separation and Identification
2.4. Integration of Metabolomics Data with Functional Genomics

Chapter Three. Chondrus crispus – A Present and Historical Model Organism for Red Seaweeds

3.1. Introduction
3.2. History
3.3. Ecology
3.4. Life Cycle
3.5. Genetics, Population Structure and the Mating System
3.6. Ecological and Biochemical Aspects of Biotic Interactions
3.7. Photosynthesis
3.8. Genes and Genomes
3.9. Perspectives on Primary Metabolism
3.10. Cell Wall Biology
3.11. Commercial Uses

Chapter Four. Salinity and Desiccation Induced Oxidative Stress Acclimation in Seaweeds

4.1. Introduction
4.2. Alterations in Physiological Performance of Seaweeds Under Salinity and Desiccation Stress
4.3. ROS Generation and Antioxidant Systems
4.4. Acclimation Strategies to Salinity and Desiccation Stress in Seaweeds
4.5. Conclusion and Future Perspective

Chapter Five. Plant Growth Regulators in Seaweeds: Occurrence, Regulation and Functions

5.1. Introduction
5.2. Auxins
5.3. Cytokinins
5.4. Gibberellins
5.5. Abscisic Acid
5.6. Ethylene
5.7. Brassinosteroids
5.8. Jasmonates
5.9. Salicylic Acid
5.10. Strigolactones
5.11. Potential Uses of PGRs in Seaweed Biotechnology
5.12. Conclusions

Chapter Six. The Status of Kelp Exploitation and Marine Agronomy, with Emphasis on Macrocystis pyrifera, in Chile

6.1. Introduction
6.2. Kelp Fisheries in Chile
6.3. The Development of Kelp Aquaculture
6.4. Kelp Genetics and Strain Selection
6.5. Diseases
6.6. Environmental Implications of Large-Scale Aquaculture
6.7. Life-Cycle ASSESSMENT (LCA) of Kelp Aquaculture
6.8. Conclusions

Chapter Seven. Seaweeds (Macroalgae) and Their Extracts as Contributors of Plant Productivity and Quality: The Current Status of Our Understanding

7.1. Introduction
7.2. The Beneficial Effects of Seaweed Extracts on Germination and Early Plant Growth and Establishment
7.3. Seaweeds and Their Extracts Improve Plant Nutrient Content/Biofortification
7.4. Seaweed Extracts as Biostimulants of Stress Tolerance in Plants
7.5. Biotic Stress
7.6. Chemical Components of Seaweeds that Mitigate Plant Stresses
7.7. The Future of Seaweeds and Seaweed Extracts in Agriculture and Horticulture

Chapter Eight. Controlling Seaweed Biology, Physiology and Metabolic Traits in Production for Commercially Relevant Bioactives in Glycobiology

8.1. Introduction
8.2. Sulfated Polysaccharides
8.3. Control in Production
8.4. Discussion

Chapter Nine. Polysaccharides from Codium Species: Chemical Structure and Biological Activity. Their Role as Components of the Cell Wall

9.1. Introduction
9.2. Structure of Cell Wall Polysaccharides from Codium Species
9.3. Polysaccharide Distribution on the Cell Wall
9.4. Biological Activity
9.5. Conclusion

Chapter Ten. Enzymatic Recovery of Metabolites from Seaweeds: Potential Applications

10.1. Introduction
10.2. Seaweed Resources
10.3. Enzyme-Enhanced Processes for Seaweed Biorefinery
10.4. Biological Activities of Seaweeds Hydrolysates and Potential Applications
10.5. Conclusion

Chapter Eleven. Phycoerythrins: Valuable Proteinic Pigments in Red Seaweeds

11.1. Introduction
11.2. Red Seaweed: Biochemical Composition and Nutritional Value
11.3. R-Phycoerythrin and Phycobiliproteins: Function, Structure and Utilization
11.4. Phycoerythrin Extraction and Purification Procedures
11.5. Concluding Remarks and Future Prospects

Chapter Twelve. Bioactive Components from Seaweeds: Cosmetic Applications and Future Development

12.1. Introduction
12.2. Metabolites of Interest for Cosmetics
12.3. Biological Activities and Seaweed Components
12.4. Future Development
12.5. Conclusion

Chapter Thirteen. Phlorotannins in Sargassaceae Species from Brittany (France): Interesting Molecules for Ecophysiological and Valorisation Purposes

13.1. Introduction
13.2. Phlorotannins in Sargassaceae
13.3. Quantitative and Qualitative Variability of Phlorotannins in Sargassaceae
13.4. Biological Activities of Phlorotannins

Chapter Fourteen. The Antifouling Defence Mechanisms of Marine Macroalgae

14.1. Introduction
14.2. Why Seaweeds Need Antifouling Defence?
14.3. Physical Antifouling Defence in Seaweeds
14.4. Chemical Antifouling Defence
14.5. Methods for Assessing Algal Antifoulants
14.6. Ecology vs. Applicability
14.7. General Trends and Perspectives in Algal Antifouling Defence

Chapter Fifteen. Haslea ostrearia-like Diatoms: Biodiversity out of the Blue

15.1. Introduction: The Diatoms
15.2. The Genus Haslea
15.3. Biology of Haslea ostrearia
15.4. Marennine, a Specific Blue Pigment
15.5. Greening Oysters, Signature of Haslea ostrearia
15.6. Marennine Biological Function and Activities
15.7. Haslea ostrearia a Presumed Cosmopolitan Species
15.8. Unexpected Biodiversity of Blue Diatoms
15.9. Into the Genomic Era
15.10. Evidence for Haslea ostrearia to be a Cosmopolitan Species
15.11. Conclusions

Chapter Sixteen. Oxidative Stress Regulation in Lichens and Its Relevance for Survival in Coastal Habitats

16.1. Introduction
16.2. Coastal Lichens: Taxonomy, Ecology and Zonation
16.3. Genesis of Oxidative Compounds and Primary Antioxidant Barrier
16.4. Lichen Secondary Metabolites and Their Antioxidant Activity
16.5. Conclusion

Author Index
Subject Index
Colour Plates
---
Advances in Botanical Research publishes in-depth and up-to-date reviews on a wide range of topics in plant sciences. The series features several reviews by recognized experts on all aspects of plant genetics, biochemistry, cell biology, molecular biology, physiology and ecology.
This thematic volume, number 71, features reviews on sea plants. Its chapters cover topics such as the role of algae in sustainability; the status of kelp exploitation and marine agronomy; potential applications for enzymatic recovery of metabolites from seaweeds; and many more.
Publishes in-depth and up-to-date reviews on a wide range of topics in plant sciences
Features a wide range of reviews by recognized experts on all aspects of plant genetics, biochemistry, cell biology, molecular biology, physiology, and ecology
Volume features reviews on sea plants
Postgraduates and researchers in plant sciences, including botany, plant biochemistry, plant physiology, plant pathology, virology, entomology, and molecular biology
---
No. of pages:

580
Language:

English
Copyright:

© Academic Press

2014
Published:

21st May 2014
Imprint:

Academic Press
eBook

ISBN:

9780124081079
Hardcover

ISBN:

9780124080621
---
About the
Serial Volume Editor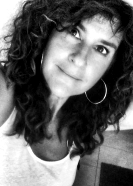 Professor Nathalie Bourgougnon works in the Laboratoire de Biotechnologie et Chimie Marines (LBCM - http://www-lbcm.univ-ubs.fr/fr/index.html) at Université de Bretagne-Sud (France) since 2001. Since 2016, she is director of the Laboratory. Previously, she was assistant professor at the University de la Rochelle (France) during 8 years. She teaches plant biology, physiology and biotechnology in bachelor's and master degree. The principal thematic of her research relates to marine substances with biological activities mainly extracted from seaweeds. She has a good experience in the field of the eco-friendly extraction and purification of natural molecules as evaluation of biological (antiviral, antibiofilm…) activities of marine compounds. She has published ca. > 130 papers in peer-reviewed journals and book chapters, in particular on antifouling or antiviral substances extracted from seaweeds. She has deposit two patents about antiviral substances. She has been involved in several European projects (e.g. FP4 Bioactive Marine Natural Products in the Field of Antitumoral, Antiviral and Immunomodulant Activity, MAST III; FP5 AVINSI- Anti Viral Infection Non Specific Immunity: Basis of non specific immunity against viral diseases in aquacultured species; FP6 Valbiomar Biotechnology valorization of the marine resources; FP7 Biotecmar: integrated transregional project for communication, technical information and technology transfer in the domain of biotechnological exploitation of marine products and by-products) and recently in OSEO and FUI program ULVANS and VB2 about of valorization of invasive seaweeds. She has coordinated the project ASEM-DUO from MAE between France and Malaysia (2007-2009), ECOS North with Mexico (2015-2018), PHC Nusantara (2019-2020). She is member of several networks, Two French networks: BioChiMar concerning marine substances with biological activity and SEAPro (Sustanaible Exploitation of Aquatic PROducts) concerning biotechnological up-grading of fish, seaweeds or aquaculture by-products; and an international network: RAQ Quebec Aquaculture Network. She gained experience in cooperation with International research groups: Morocco (University Tétouan; Pr. H. Riadi), Institute of Marine Biotechnology of University Malaysia Terengganu (Malaysia, Pr. Effendy), ISMER (Québec, Rimouski, Dr. R. Tremblay), Dr. I. Widowati (Faculty of Fisheries and Marine Science, Diponegoro University)… or French research groups: IFREMER (Nantes, Dr. JP Bergé; La Tremblade Dr. T. Renault), IUEM LEMAR (Brest, Dr. V. Stiger) …
She is Vice-president of International PhD School (Coordination of Doctoral program) of the Université européenne de Bretagne (UEB network of 4 french Universities and several High engineering school) www.ueb.eu. and Vice-President in charge of Research of Université de Bretagne-Sud.
At University de Bretagne-Sud, she is in charge of research program and Coordinator of master "Biotechnology" (www-lbcm.univ-ubs.fr)
Affiliations and Expertise
Laboratoire de Biotechnologie et Chimie Marines, Université de Bretagne-Sud, PRES Université européenne de Bretagne, France
Tax Exemption
We cannot process tax exempt orders online. If you wish to place a tax exempt order please
contact us
.
Elsevier.com visitor survey
We are always looking for ways to improve customer experience on Elsevier.com.
We would like to ask you for a moment of your time to fill in a short questionnaire, at the end of your visit.

If you decide to participate, a new browser tab will open so you can complete the survey after you have completed your visit to this website.

Thanks in advance for your time.
Accept
Decline