Safety Culture
1st Edition
An Innovative Leadership Approach
Authors:
Nathan Crutchfield
James Roughton
Paperback ISBN: 9780123964960
eBook ISBN: 9780123972170
Imprint: Butterworth-Heinemann
Published Date: 30th August 2013
---
Current safety and risk management guidelines necessitate that organizations develop and formally manage their understanding and knowledge of the standards and protocols of risk management. The impact of communication and human performance on the identification and control of hazards and associated risk must be addressed in a structured manner. This core reference provides a complete guide to creating a comprehensive and effective safety culture.
Safety Culture is a reference for safety and risk professionals and a training text for corporate-based learners and students at university level. The book will keep safety and risk management professionals up-to-date and will provide the tools needed to develop consistent and effective organizational safety protocols.
How to develop a foundation to improve the perception of safety, analyze the organizational culture and its impact on the safety management system, and review the importance of developing a influential network
Provides a format for establishing goals and objectives, discusses the impact of leadership on the safety management system and the roles and responsibilities needed as well as methods to gain employee participation
Tools to enhance the safety management system, the education and training of employees, how to assess the current safety management system, and the process of curation is introduced
Safety and Loss Prevention Specialists; Industrial Hygienists. Chemical Engineers, Process Engineers, Mechanical Engineers.
Dedication
Foreword
Developing Mission and Intent – Building on the Basics
Preface
Part 1 – Laying the Foundation
Part 2, Safety Management Systems Defined
Part 3, How to Handle the Perception of Risk
Part 4, Tools to Enhance Your Safety Management System
About the Authors
Acknowledgments
References
Introduction
Why Understanding Safety Management Systems and Safety Culture Matters
Part 1: Laying the Foundation
Chapter 1. The Perception of Safety
Introduction
Defining Safety
The Perception of Safety
Changing the Perception
How Are You Perceived?
Personal Branding
What Is Your Mental Model?
Safety—A Multi-Disciplinary Profession
Safety at a Crossroads
Safety Is an Espoused Value
Do You Speak the Same Language?
From Startup to Status Quo
Summary
Chapter Review Questions
Bibliography
Chapter 2. Analyzing the Organizational Culture
Introduction
What Is Organizational Culture?
Three Levels of Culture Defined
Safety Culture Defined
Assessing the Current Safety Culture
Habits as Part of the Culture
Possible Characteristics of a Culture
National and Occupational Cultures
Safety Culture as a Mission-Essential Business Priority
Can You Change a Culture?
Nine Warning Flag Factors That Defeat Control
Summary
Chapter Review Questions
Bibliography
Chapter 3. Analyzing and Using Your Network
Introduction
The Importance of Networking
Analyzing the Organizational Chart to Assess Your Network
Defining the Organizational Network
Reality Check Indicator
Defining the Basics of Networking Theory
The Safety Information Packet
Changing Reality versus
No. of pages:

384
Language:

English
Copyright:

© Butterworth-Heinemann

2014
Published:

30th August 2013
Imprint:

Butterworth-Heinemann
eBook

ISBN:

9780123972170
Paperback

ISBN:

9780123964960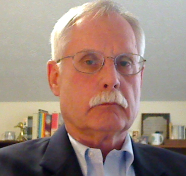 Nathan Crutchfield CSP, CPCU, ARM, ARP Nathan is an independent consultant whose professional history encompasses a full range of risk control program design, development, implementation and evaluation. He has provided expertise to a broad array of clients that include public entities, associations, and general industry. He was awarded the National Safety Council's "Distinguished Service to Safety Award" in 2001 and served on the National Safety Council Board of Directors in 1993 to 1995; was a Vice President, with a major risk management and insurance brokerage for over 20 years. He has been a speaker at various risk and safety conferences throughout his career. He has served on the Executive Board of the Georgia Safety, Health, and Environmental Conference. He received the Georgia Safety, Health, and Environmental Conference's Earl Everett distinguished Service Award, 2014.
Affiliations and Expertise
Risk control consultant in the development of effective safety culture, safety management systems, and job hazard analysis, USA
James Roughton MS, CSP, CRSP, R-CHMM, CIT, CET, Certified Six Sigma Black Belt James is an experienced Safety Professional with an in-depth knowledge in the use of Social Media to help improve productivity. He is accomplished speaker, author, and writer, develops and manages his own web sites that provide a resource network for small businesses at http://www.safetycultureplusacademy.com. Three of his most notable books include, Safety Culture: An Innovative, Leadership Approach, Developing an Effective Safety Culture: A Leadership Approach, and Job Hazard Analysis and A Guide for Voluntary Compliance and Beyond. He is an active board member and web master for the Georgia Conference - www.georgiaconference.org. He is a past President of the Georgia of the ASSE; Past Chair - Gwinnett Safety Professionals, Past Adjunct Professor Safety Technology Lanier Tech, Georgia Tech, and currently adjunct Professor Columbia Southern University. He has received awards for his efforts and was named the Georgia Chapter ASSE Safety Professional of the Year 1998-1999, Project Safe Georgia Award, 2008, and received the Georgia Safety, Health, and Environmental Conference's Earl Everett distinguished Service Award, 2014.
Affiliations and Expertise
Safety professional and active member, Project Safe, Georgia Safety Advisory Board, Georgia Department of Labor