Rosenberg's Molecular and Genetic Basis of Neurological and Psychiatric Disease
5th Edition
Editors:
Roger Rosenberg
Juan Pascual
Hardcover ISBN: 9780124105294
eBook ISBN: 9780124105492
Published Date: 13th November 2014
Secure Checkout
Personal information is secured with SSL technology.
Free Shipping
Free global shipping
No minimum order.
---
Rosenberg's Molecular and Genetic Basis of Neurologic and Psychiatric Disease, Fifth Edition provides a comprehensive introduction and reference to the foundations and key practical aspects relevant to the majority of neurologic and psychiatric disease. A favorite of over three generations of students, clinicians and scholars, this new edition retains and expands the informative, concise and critical tone of the first edition. This is an essential reference for general medical practitioners, neurologists, psychiatrists, geneticists, and related professionals, and for the neuroscience and neurology research community. The content covers all aspects essential to the practice of neurogenetics to inform clinical diagnosis, treatment and genetic counseling. Every chapter has been thoroughly revised or newly commissioned to reflect the latest scientific and medical advances by an international team of leading scientists and clinicians. The contents have been expanded to include disorders for which a genetic basis has been recently identified, together with abundant original illustrations that convey and clarify the key points of the text in an attractive, didactic format.
Previous editions have established this book as the leading tutorial reference on neurogenetics. Researchers will find great value in the coverage of genomics, animal models and diagnostic methods along with a better understanding of the clinical implications. Clinicians will rely on the coverage of the basic science of neurogenetics and the methods for evaluating patients with biochemical abnormalities or gene mutations, including links to genetic testing for specific diseases.
Comprehensive coverage of the neurogenetic foundation of neurological and psychiatric disease
Detailed introduction to both clinical and basic research implications of molecular and genetic understanding of the brain
Detailed coverage of genomics, animal models and diagnostic methods with new coverage of evaluating patients with biochemical abnormalities or gene mutations
Clinical neurologists, psychiatrists, psychologists, neuroscience researchers, clinical neurology researchers, general medical practitioners, and genetic and molecular biologists with an interest in neurogenetics
Introduction to the 5th Edition
Roger N. Rosenberg and Juan M. Pascual
Section I. GENERAL CONCEPTS AND TOOLS
1. Mendelian, nonmendelian, multigenic inheritance and epigenetics
Tamar Harel, Davut Pehlivan, C. Thomas Caskey and James Lupski
2. Genotype-phenotype correlations
Thomas D. Bird and Marie Davis
3. Immunogenetics of neurological disease
Ramyiadarsini I. Elangovan, Sreeram V. Ramagopalan and David A. Dyment
4. Pharmacogenomic Approaches to the Treatment of Sporadic Alzheimer's Disease using Cholinomimetic Agents
Judes Poirier, Justin Miron and Cynthia Picard
5. Application of Mouse Genetics to Human Disease: Generation and Analysis of Mouse Models
Teresa M. Gunn and Brenda Canine
6. DNA sequencing and other methods of exonic and genomic analysis
Jin Mitsui, Hiroyuki Ishiura and Shoji Tsuji
7. Association, cause and causal association: means, methods and measures
Walter Anthony Kukull
8. Gene Therapy for Neurological Disease
Theodore Friedmann
9. Direct induction of neural stem cells from somatic cells
Hideyuki Okano
10. Neuroimaging in Dementias
Prashanthi Vemuri, Melissa E. Murray and Clifford R. Jack
11. Cognitive Enhancers and Mental Impairment: Emerging Ethical Issues
Fabrice Jotterand, Jennifer McCurdy and Bernice Elger
12. Genetic counseling
Wendy R. Uhlmann
Section II. NEUROLOGIC DISEASES
13. Cerebral Malformations
William David Graf and Shihui Yu
14. Global Developmental Delay and Intellectual Disability
Michael Shevell and Myriam Srour
15. Down syndrome
Allison M. Caban-Holt, Elizabeth Head and Frederick Schmitt
16. An Overview of Rett Syndrome
Kristen L. Szabla and Lisa M. Monteggia
17. Fragile X-associated Disorders
Reymundo Lozano, Emma Hare and Randi J. Hagerman
18. Autism Spectrum Disorders: Clinical Considerations
Patricia Evans, Sailaja Golla and Mary Ann Morris
19. Metabolic and Genetic Causes of Autism
Sailaja Golla and Patricia Evans
20. Angelman syndrome
Charles A. Williams and Jennifer M. Mueller
21. Prion diseases
James A. Mastrianni
NEUROMETABOLIC DISORDERS
Mitochondrial Disorders
22. The Mitochondrial Genome
Eric A. Schon
23. Mitochondrial Disorders Due to Mutations in the Mitochondrial Genome
Salvatore DiMauro and Carmen Paradas
24. Mitochondrial Disorders Due to Mutations in the Nuclear Genome
Patrick Chinnery
25. Pyruvate dehydrogenase, pyruvate carboxylase, Krebs cycle and mitochondrial transport disorders
Mireia Tondo, Isaac Marin-Valencia, Qian Ma and Juan M. Pascual
Lysosomal Disorders
26. Gaucher Disease – Neuronopathic Forms
Raphael Schiffmann
27. The Niemann-Pick Diseases
Edward H. Schuchman and Robert J. Desnick
28. GM2-Gangliosidoses
Gregory M. Pastores and Gustavo H.B. Maegawa
29. Metachromatic Leukodystrophy and Multiple Sulfatase Deficiency
Florian S. Eichler
30. Krabbe Disease: Globoid Cell Leukodystrophy
David A. Wenger and Paola Luzi
31. The Mucopolysaccharidoses
Reuben Matalon, Kimberlee Michals Matalon and Geetha L. Radhakrishnan
32. Mucolipidoses
Reuben Matalon, Kimberlee Michals Matalon and Geetha L. Radhakrishnan
33. Disorders of Glycoprotein Degradation: Sialidosis, Fucosidosis, Alpha-Mannosidosis, Beta-Mannosidosis and Aspartylglycosaminuria
William G. Johnson
34. Beta-Galactosidase Deficiency: GM1 Gangliosidosis, Morquio B Disease
William G. Johnson
35. Acid Ceramidase Deficiency: Farber Lipogranulomatosis and Spinal Muscular Atrophy Associated with Progressive Myoclonic Epilepsy
Michael Beck, Hugo W. Moser, and Konrad Sandhoff
36. Wolman Disease
Isaac Marin-Valencia and Juan M. Pascual
37. Lysosomal Membrane Disorders: LAMP-2 Deficiency
Kazuma Sugie and Ichizo Nishino
38. Fabry Disease: α-Galactosidase A Deficiency
Robert J. Desnick
39. Schindler Disease: Deficient-N-Acetylgalactosaminidase Activity
Detlev Schindler and Robert J. Desnick
Metal Metabolism Disorders
40. Wilson Disease
Golder North Wilson
41. Menkes disease and other ATP7A disorders
Juan M. Pascual and John H. Menkes
42. Neurodegeneration with Brain Iron Accumulation
Susanne A. Schneider
43. Pantothenate-kinase associated neurodegeneration
Michael C. Kruer
44. Disorders of manganese transport
Isaac Marin-Valencia
45. Aceruloplasminemia
Satoshi Kono and Hiroaki Miyajima
Vitamin Disorders
46. Genetic and Dietary Influences on Life Span
Yian Gu, Nicole Schupf and Richard Mayeux
47. Vitamins: Cobalamin and Folate
David Watkins, Charles Venditti and David S. Rosenblatt
48. Disorders of Biotin Metabolism: Treatable Neurologic Syndromes
Sara Elrefai and Barry Wolf
49. Disorders of Pyridoxine Metabolism
Clara van Karnebeek and Sidney M. Gospe Jr.

Lipid metabolism disorders
50. Disorders of Lipid Metabolism
Stefano Di Donato and Franco Taroni
51. Lipoprotein Disorders
Mary J. Malloy and John P. Kane
52. Cerebrotendinous xanthomatosis
Vladimir Berginer, Gerald Salen and Shailendra B. Patel
Other Metabolic Disorders
53. Organic acid disorders
Margretta Reed Seashore
54. Glycogen Storage Diseases
Salvatore DiMauro and Hasan Orhan Akman
55. Disorders of Galactose Metabolism
Gerard T. Berry
56. Inborn Errors of Amino Acid Metabolism
William L. Nyhan and Richard Haas
57. The Urea cycle disorders
Nicholas Ah Mew, Maria Belen Pappa and Andrea Lynne Gropman
58. Glucose transporter type I deficiency and other glucose flux disorders
Juan M. Pascual, Dong Wang and Darryl De Vivo
59. Maple Syrup Urine Disease: Clinical and Therapeutic Considerations
David T. Chuang, R. Max Wynn, Rody P. Cox and Jacinta L. Chuang
60. Congenital Disorders of N-linked Glycosylation
Marc C. Patterson
61. Disorders of Glutathione Metabolism
Koji Aoyama and Toshio Nakaki
62. Canavan Disease
Reuben Matalon
63. Neurotransmitter disorders
Á. García-Cazorla and R. Artuch
64. Peroxisomal Disorder
Gerald V. Raymond
65. Disorders of Purine Metabolism
William L. Nyhan
66. The Porphyrias
D. Montgomery Bissell
DEGENERATIVE DISORDERS
67. Alzheimer's disease
Dennis J. Selkoe
68. Genetics of Parkinson Disease and Related Diseases
Jill Goldman and Stanley Fahn
69. Frontotemporal dementia
Shunichiro Shinagawa and Bruce Miller
70. THE Neuronal Ceroid-Lipofuscinoses (Batten Disease)
Sara E. Mole and Matti J. Haltia
MOVEMENT DISORDERS
71. The Inherited ataxias
Roger N. Rosenberg and Pravin Khemani
72. Friedreich ataxia
Massimo Pandolfo
73. Ataxia-telangiectasia
Shuki Mizutani
74. Dystonia
Katja Lohmann and Christine Klein
75. Huntington's disease
Andrew McGarry, Frederick J. Marshall and Kevin Michael Biglan
76. Non-Parkinsonian Movement Disorder
Stanley Fahn and Jill Goldman
77. Hereditary Spastic Paraplegia
John K. Fink
NEURO-ONCOLOGY
78. Glioblastoma
Elizabeth Maher and Robert Bachoo
NEUROCUTANEOUS DISORDERS
79. Neurofibromatoses
David H. H. Gutmann and Adam Ostendorf
80. Tuberous Sclerosis Complex
Monica P. Islam and E. Steve Roach
81. Sturge-Weber Syndrome
Anne Comi, Douglas A. Marchek and Jonathan Pevsner
82. Hemangioblastomas of the Central Nervous System
Ana Metelo and Othon Iliopoulos
83. Incontinentia pigmenti
A. Yasmine Kirkorian and Bernard A. Cohen
EPILEPSY
84. The Genetic Epilepsies
Robert Macdonald and Martin J Gallagher
WHITE MATTER DISEASES
85. Multiple sclerosis
Stephen Lawrence Hauser, Jorge R. Oksenberg and Sergio E. Baranzini
86. Vanishing White Matter Disease
Orna Elroy-Stein and Raphael Schiffmann
NEUROPATHIES AND NEURONOPATHIES:
87. The Genetics of Amyotrophic Lateral Sclerosis
Jemeen Sreedharan and Robert Brown
88. Peripheral Neuropathies
Steven S. Scherer, Kleopas A. Kleopa and Merrill D. Benson
89. Spinal Muscular Atrophy
Bakri Elsheikh, William David Arnold and John T. Kissel
90. Pain Genetics
William Renthal
MUSCLE AND NEUROMUSCULAR JUNCTION DISORDERS
91. Dystrophinopathies
Eric P. Hoffman
92. Limb-Girdle Muscular Dystrophy
Wen-Chen Liang and Ichizo Nishino
93. The Congenital Myopathies
Heinz Jungbluth, Caroline Sewry and Francesco Muntoni
94. The Distal Myopathies
Ami Mankodi, Bjarne Udd and Robert C. Griggs
95. Hereditary Inclusion-Body Myopathies
Massimilliano Mirabella and Aldobrando Broccolini
96. The Myotonic Dystrophies
Richard Thomas Moxley III, James Hilbert and Giovanni Meola
97. Facioscapulohumeral Dystrophy
Rabi Tawil
98. Muscle Channelopathies: Periodic Paralyses and Nondystrophic Myotonias
Jeffrey Ralph and Louis Ptáček
99. Congenital Myasthenic Syndromes
Andrew G. Engel
STROKE
100. Cerebral Vasculopathies
Michael M. Dowling
101. Coagulopathies
Fenella Jane Kirkham
102. Sickle Cell Disease
Fenella Jane Kirkham
Section III. PSYCHIATRIC DISEASE
103. Depression
Steven T. Szabo and Charles B. Nemeroff
104. Bipolar Disorder
Scott C. Fears and Victor I. Reus
105. Schizophrenia
David W. Volk and David A. Lewis
106. Obsessive-Compulsive Disorder
Michael Bloch, Jessica Lennington, Gabor Szuhay and Paul J. Lombroso
107. Tourette Syndrome
Jessica Lennington, Michael Bloch, Lawrence Scahill, Gabor Szuhay, Paul J. Lombroso and Flora Vaccarino
108. Addiction
Scott D. Philibin and John C. Crabbe
Section IV. A NEUROLOGIC AND PSYCHIATRIC GENE MAP
109. A Neurologic Gene Map
Saima N. Kayani, Kathleen S. Wilson and Roger N. Rosenberg

No. of pages:

1464
Language:

English
Copyright:

© Academic Press

2015
Published:

13th November 2014
Imprint:

Academic Press
Hardcover

ISBN:

9780124105294
eBook

ISBN:

9780124105492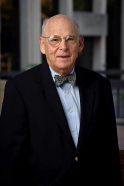 Roger N. Rosenberg, MD holds the Abe (Brunky), Morris and William Zale Distinguished Chair and Professor of Neurology, University of Texas Southwestern Medical Center at Dallas. He served as Chair of the Department of Neurology from 1973- 1991. He is the founding Director of the NIH funded Alzheimer's Disease Center at UT Southwestern and it has been funded through five consecutive competitive funding cycles since 1988 and will be funded through 2016 representing 27 years of continuous NIH Center funding. He is certified by the American Board of Psychiatry and Neurology. He served as Chief Resident in Neurology to H. Houston Merritt, MD, Neurological Institute, Columbia University Medical Center, New York, 1967-1968. He was a Post-Doctoral Research Fellow for Marshall Nirenberg, PhD, Laboratory of Biochemical Genetics, National Institutes of Health, 1968-1970.
Dr. Rosenberg has received important honors and awards including the prestigious UT Chancellor's Discovery Lecture, invited by Chancellor Francisco Cigarroa for the Chancellor's Council Meeting and Symposium, the University of Texas System, 2013. The Discovery Lecture was: "DNA Aß42 Vaccination as Therapy for Alzheimer's Disease". He was awarded the World Federation of Neurology, 1st Science Medal for Scientific Achievements in Neurology and Neuroscience, presented at the World Congress of Neurology in Bangkok, Thailand in 2009.
He is an Honorary Member (Elected) of the American Neurological Association, 2006 and the American Academy of Neurology 1997.
He received the Nancy R. McCune Research Award of the Alzheimer's Association (AWARE) (2005).
He was the Robert Wartenberg Lecturer of the American Academy of Neurology, 2000, and his lecture was "The Molecular and Genetic Basis of Alzheimer's Disease".
He is an elected Honorary Member, Spanish Neurological Society, 1994. He was awarded the 1st Distinguished Neurology Alumnus Award of the Neurological Institute; Columbia University Medical Center; 1994.
He has been the Editor in Chief, JAMA Neurology (1997- 2016) and a member of the Editorial Board of JAMA (1997-2016).
He was elected a Fellow, American Association for the Advancement of Science, February 1991
He was elected President of the American Academy of Neurology (1991-1993) and
1st Vice President of the American Neurological Association (1988-89). He received the Northwestern University Medical School Alumni Association Merit Award (1986).
In 2006, he published for the first time that a DNA A ß42 vaccine administered with the gene gun method into the skin of Alzheimer disease model mice can reduce Aß42 peptide levels in the brain by 50% with anti-A ß42 antibody of the IgG1/Th2 type which is known to be anti-inflammatory. He received in 2009 a US Patent as Inventor of "Amyloid ß Gene Vaccines". This DNA vaccine has the potential to be a safe and effective therapy to prevent Alzheimer disease.
He described Machado-Joseph disease (MJD), an autosomal dominant ataxia, with William Nyhan, M.D. Ph.D, in 1976, for the first time. MJD is now the most common autosomal domiant spinocerebellar ataxia world-wide.
Dr. Rosenberg has published over 270 original scientific papers, chapters, reviews and editorials. He is the founding editor and senior editor since 1993 for all five editions of "The Molecular and Genetic Basis of Neurological and Psychiatric Diseases".
Affiliations and Expertise
Abe (Brunky), Morris and William Zale Distinguished Chair in Neurology Professor of Neurology and Neurotherapeutics Founding Director, Alzheimer's Disease Center Head, Section on Memory and Behavioral Neurology University of Texas Southwestern Medical Center Dallas, Texas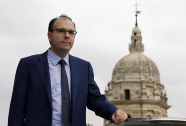 Juan M. Pascual is the inaugural holder of The Once Upon a Time Foundation Professorship in Pediatric Neurologic Diseases. He is a tenured faculty member in the Departments of Neurology and Neurotherapeutics, Physiology and Pediatrics and in the Eugene McDermott Center for Human Growth & Development / Center for Human Genetics and is Director of the Rare Brain Disorders Program (Clinic and Laboratory). He is also a member of the Division of Pediatric Neurology, of the graduate Ph.D. programs in Neuroscience and Integrative Biology, and of the postgraduate clinical training programs in Neurology, Pediatric Neurology, Pediatrics and Medical Genetics. He also teaches at the UT Southwestern Medical School. Dr. Pascual directs a highly collaborative research laboratory and is credentialed at Children's Medical Center Dallas, UT Southwestern University Hospitals and Clinics and Parkland Memorial Hospital, where he consults on inpatients and outpatients with particularly complex or severe diseases. Much of his research is funded by the National Institutes of Health. He received certification in Neurology with Special Qualification in Child Neurology from the American Board of Psychiatry and Neurology. As one of few actively practicing pediatric neurologists in the U.S. who is also a laboratory scientist, Dr. Pascual is interested in the molecular mechanisms that cause inherited metabolic and excitability disorders using electrophysiology and nuclear magnetic resonance both in human subjects and in models of human diseases. His laboratory is located in the newest biomedical research building at UT Southwestern and is an integral part of the Department of Neurology and Neurotherapeutics. The laboratory is home to scientists from very broad backgrounds and levels of training and expertise who have joined efforts to endow both pediatric neurology and human developmental neuroscience with a strong scientific basis. As a clinician, Dr. Pascual specializes in genetic and metabolic diseases of the nervous and neuromuscular systems of infants, children and adults with a particular emphasis on complex diagnostic problems, second opinions for patients visiting from the rest of the U.S. and abroad, and in clinical trials. Dr. Pascual has special clinical research expertise in rare diseases, glucose metabolism, mitochondrial, degenerative, and multi-organ disorders. Dr. Pascual has co-authored over two dozen scientific, medical and philosophical textbooks. He is the editor, together with Dr. Roger Rosenberg of Rosenberg's Molecular and Genetic Basis of Neurological and Psychiatric Disease (5th edition, Academic Press, forthcoming). He is now writing a new textbook on Progressive and Degenerative Brain Disorders in Children.
Affiliations and Expertise
The Once Upon a Time Foundation Professor in Pediatric Neurologic Diseases Ed and Sue Rose Distinguished Professor in Neurology Director, Rare Brain Disorders Clinic and Laboratory Departments of Neurology and Neurotherapeutics, Physiology and Pediatrics and Eugene McDermott Center for Human Growth and Development/ Center for Human Genetics The University of Texas Southwestern Medical Center Dallas, TX, USA
"...a thoroughly updated, essential book on the genetics of neurological and psychiatric disorders. Every clinician and researcher in neurology and psychiatry ought to be aware of the important information contained in this outstanding book. Score: 91 - 4 Stars" --Doody's
"Genetics and genomics have changed the practice of neurology and will continue to have huge impact on every discipline of medicine. In this fifth edition of the "bible" of Neurogenetics, Dr. Rosenberg and Dr. Pascual have done a remarkable job in leading the assembly of a volume that is truly representative of this rapidly advancing field –more than ½ of the chapters are new since the last edition. Here, in one place, one can access not only the genetics of common disorders, but virtually every metabolic disorder seen by neurologists, and new chapters on some of the major psychiatric disorders where genetics has played a crucial role in beginning to clarify disease pathophysiology. All of the major disorders, from those afflicting cortex to peripheral muscle are covered by the leading experts in their fields in a clear and authoritative manner. The organization is well conceived and progressive, beginning by providing a conceptual basis for the field, covering basic topics such as genetic counseling, genotype-phenotype relationships, the determination of causality in genetics, and new technologies such as genome sequencing in an exceptionally clear and comprehensive manner. Whether an expert or novice, if you are looking for one book that covers the field from A to Z, this is it." --Daniel Geschwind, Gordon and Virginia MacDonald Distinguished Professor Neurology, Psychiatry and Human Genetics and Director, Center for Autism Research and Treatment, Semel Institute, University of California, Los Angeles, CA
Tax Exemption
We cannot process tax exempt orders online. If you wish to place a tax exempt order please
contact us
.