Regulation of Organelle and Cell Compartment Signaling
1st Edition
Cell Signaling Collection
Editors:
Ralph Bradshaw
Edward A. Dennis
eBook ISBN: 9780123822147
Paperback ISBN: 9780123822130
Published Date: 5th April 2011
---
This must-have cell signaling title will appeal to researchers across molecular biology, biochemistry, cell biology and genetics. The articles are written and edited by experts in the field and emphasize signaling to and from intracellular compartments including transcriptional responses to cytoplasmic and nuclear signaling events, chromatin remodeling and stress responses, the regulation of endoplasmic reticulum function, control of cell cycle progression and apoptosis and the modulation of the activities of mitochondria and other organelles.
Articles written and edited by experts in the field
Thematic volume covering regulation of endoplasmic reticulum function, regulation of cell cycle progression, and quality control and assurance in mitochondrion events
Up-to-date research on events in membrane proteins and proteins of intracellular matrix
Professionals, researchers and graduate students in molecular biology, biochemistry, cell biology, biomedicine, structural biology, systems biology, and genetics.
244 Nuclear Receptor Coactivators
245 Corepressors in Mediating Repression by Nuclear Receptors
246 Steroid Hormone Receptor Signaling
247 Role of COUP-TFII in Congenital Diaphragmatic Hernia
248 Nuclear Receptors in Drosophila melanogaster
249 JAK-STAT Signaling
250 FOXO Transcription Factors: Key Targets of the PI3K-Akt Pathway
251 The Multi-gene Family of Transcription Factor AP-1
252 NF-KB: a Key Integrator of Cell Signaling
253 Transcriptional Regulation via the cAMP Responsive Activator CREB
254 The NFAT Family: Structure, Regulation and Biological Functions
255 Ubiquitination/Proteasome
256 The SMADs
257 Complexity of Stress Signaling
258 Signal Transduction in the Escherichia coli SOS Response
259 Oxidative Stress and Free Radical Signal Transduction
260 Screening Approaches to Identify Genes Required for DNA Double-Strand Break
261 Radiation Responses in Drosophila
262 Double-strand Break Recognition and its Repair by Non-homologous End Joining
263 ATM-Mediated Signaling Defends the Integrity of the Genome
264 Signaling to the p53 Tumor Suppressor through Pathways
265 The p53 Master Regulator and Rules of Engagement with Target Sequences
266 Nuclear and Cytoplasmic Functions of Abl Tyrosine Kinase
267 Radiation-induced Cytoplasmic Signaling
268 The Heat-Shock Response and the Stress of Misfolded Proteins
269 Hypoxia-Mediated Signaling Pathways
270 Regulation of mRNA Turnover by Cellular Stress
271 Oncogenic Stress Responses
272 Ubiquitin and FANC Stress Responses
273 Stress and g -H2AX
274 Translational Control by Amino Acids and Energy
275 Translation Control and Insulin Signaling
276 ER and oxidative stress: Implications in disease
277 Regulation of mRNA Turnover
278 Signaling to Cytoplasmic Polyadenylation and Translation
279 Translational Control in Invertebrate Development
280 The Role of Alternative Splicing During the Cell Cycle and Programmed Cell Death
281 Signaling Pathways that Mediate Translational Control of Ribosome Recruitment
282 The SWI/SNF and RSC Nucleosome Remodeling Complexes
283 ISWI Chromatin Remodeling Complexes
284 The INO80 Chromatin Remodeling Complex
285 Histone Acetylation Complexes
286 Regulation of Histone Deacetylase Activities and Functions by Phosphorylation and
287 Histone Methylation: Chemically Inert But Chromatin Dynamic
288 Histone Phosphorylation: Chromatin Modifications
289 Histone Variants: Signaling or Structural Modules?
290 Silent Chromatin Formation and Regulation in the Yeast Saccharomyces cerevisiae
291 Gene Silencing and Chromatin Modification by Polycomb Complexes
292 Histone Ubiquitination
293 Chromatin-mediated Control of Gene Expression in Innate Immunity and Inflammation
No. of pages:

550
Language:

English
Copyright:

© Academic Press

2011
Published:

5th April 2011
Imprint:

Academic Press
eBook

ISBN:

9780123822147
Paperback

ISBN:

9780123822130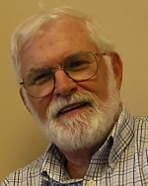 Ralph A. Bradshaw is Professor Emeritus in the Department of Physiology and biophysics at the University of California, Irvine. Prior to that he was on the faculty of the Department of Biological Chemistry, Washington University School of Medicine in St. Louis, MO and was Professor and Chair of the Department of Biological Chemistry at the University of California, Irvine. From 2006 to 2015, he was a member of the Mass Spectrometry Facility and Professor of Pharmaceutical Chemistry at the University of California, San Francisco. He holds degrees from Colby College and Duke University and was a post-doctoral fellow at Indiana University and the University of Washington. He has served as president for FASEB, was the founding president of the Protein Society and was the treasurer of the American Society for Biochemistry and Molecular Biology. His research has focused on protein chemistry and proteomics, with emphasis on the structure and function of growth factors and their receptors, particularly nerve growth factor and fibroblast growth factor, and the involvement of receptor tyrosine kinases in cell signalling. He has also studied in the role of proteolytic processing and N-terminal modification in protein stability and turnover.
Affiliations and Expertise
Department of Chemistry and Pharmaceutical Chemistry; and Mass Spectrometry Facility, University of California, San Francisco, Department of Physiology and Biophysics, College of Medicine, University of California, Irvine, Irvine, CA
Edward A. Dennis is Distinguished Professor and former Chair of the Department of Chemistry and Biochemistry and Professor in the Department of Pharmacology in the School of Medicine at the University of California, San Diego. He is also Editor-in-Chief of the Journal of Lipid Research.
Affiliations and Expertise
Department of Chemistry and Biochemistry and Department of Pharmacology in the School of Medicine at the University of California, San Diego
"In order to keep researchers and students up to date on developments in the field, 55 articles were selected and reprinted from the 2008 second edition of the 'Handbook of Cell Signaling' on the transcriptional regulation and the function of nuclei and other subcellular organelles in signaling activities. After an overview, they cover nuclear signaling in transcription, chromatic remodeling, and stress response; signaling to and from intracellular compartments; and cell cycle and cell death signaling. This is one of four volumes of such reprints, called the Cell Signaling Collection."--Reference and Research Book News