Rare Diseases and Orphan Drugs
1st Edition
Keys to Understanding and Treating the Common Diseases
eBook ISBN: 9780124200098
Hardcover ISBN: 9780124199880
Published Date: 26th May 2014
Secure Checkout
Personal information is secured with SSL technology.
Free Shipping
Free global shipping
No minimum order.
---
Rare Diseases and Orphan Drugs shows that much of what we now know about common diseases has been achieved by studying rare diseases. It proposes that future advances in the prevention, diagnosis, and treatment of common diseases will come as a consequence of our accelerating progress in the field of rare diseases.
Understanding the complex steps in the development of common diseases, such as cancer, cardiovascular disease, and metabolic diseases, has proven a difficult problem. Rare diseases, however, are often caused by aberrations of a single gene. In rare diseases, we may study how specific genetic defects can trigger a series of events that lead to the expression of a particular disease. Often, the disease process manifested in a certain rare disease is strikingly similar to the disease process observed in a common disease.
This work ties the lessons learned about rare diseases to our understanding of common ones. Chapters covering the number of common diseases are minimized, while rare diseases are introduced as single diseases or as members of diseases classes. After reading this book, readers will appreciate how further research into the rare diseases may lead to new methods for preventing, diagnosing, and treating all diseases, rare or common.
Makes rare diseases relevant to clinicians and researchers by tying lessons learned about the rare diseases to our understanding of the common diseases
Stresses basic pathologic mechanisms that account for human disease (e.g., disorders of cell development, replication, maintenance, function and structure), that can be understood without prior training in pathology
Discusses advanced concepts in molecular biology and genetics in a simple, functional context appropriate for medical trainees and new researchers
Offers insights into how further research into rare diseases may lead to new methods for preventing, diagnosing, and treating all diseases
Biomedical researchers, medical professionals, medical students, and biomedical graduate students treating and or researching rare and orphan diseases
Dedication
Acknowledgments
Foreword
Preface

Content and Organization of the Book
Rules Governing the Rare Diseases
Who Should Read this Book?
How to Read this Book

Chapter 1. What are the Rare Diseases, and Why do we Care?

Abstract
1.1 The definition of rare disease
1.2 Remarkable progress in the rare diseases
References

Chapter 2. What are the Common Diseases?

Abstract
2.1 The common diseases of humans, a short but terrifying list
2.2 The recent decline in progress against common diseases
2.3 Why medical scientists have failed to eradicate the common diseases
References

Chapter 3. Six Observations to Ponder while Reading this Book

Abstract
3.1 Rare diseases are biologically different from common diseases
3.2 Common diseases typically occur in adults; rare diseases are often diseases of childhood
3.3 Rare diseases usually occur with a Mendelian pattern of inheritance. common diseases are non-Mendelian
3.4 Rare diseases often occur as syndromes, involving several organs or physiologic systems, often in surprising ways. common diseases are typically non-syndromic (see Section 10.1)
3.5 Environmental factors play a major role in the cause of common diseases; less so in the inherited rare diseases
3.6 The difference in rates of occurrence of the rare diseases compared with the common diseases is profound, often on the order of a thousand-fold
3.7 There are many more rare diseases than there are common diseases
References

Chapter 4. Aging

Abstract
4.1 Normal patterns of aging
4.2 Aging and immortality
4.3 Premature aging disorders
4.4 Aging as a disease of non-renewable cells
References

Chapter 5. Diseases of the Heart and Vessels

Abstract
5.1 Heart attacks
5.2 Rare desmosome-based cardiomyopathies
5.3 Sudden death and rare diseases hidden in unexplained clinical events
5.4 Hypertension and obesity: quantitative traits with cardiovascular co-morbidities
References

Chapter 6. Infectious Diseases and Immune Deficiencies

Abstract
6.1 The burden of infectious diseases in humans
6.2 Biological taxonomy: where rare infectious diseases mingle with the common infectious diseases
6.3 Biological properties of the rare infectious diseases
6.4 Rare diseases of unknown etiology
6.5 Fungi as a model infectious organism causing rare diseases
References

Chapter 7. Diseases of Immunity

Abstract
7.1 Immune status and the clinical expression of infectious diseases
7.2 Autoimmune disorders
References

Chapter 8. Cancer

Abstract
8.1 Rare cancers are fundamentally different from common cancers
8.2 The dichotomous development of rare cancers and common cancers
8.3 The Genetics of Rare Cancers and Common Cancers
8.4 Using rare diseases to understand carcinogenesis
References

Chapter 9. Causation and the Limits of Modern Genetics

Abstract
9.1 The inadequate meaning of biological causation
9.2 The complexity of the so-called monogenic rare diseases
9.3 One monogenic disorder, many genes
9.4 Gene variation and the limits of pharmacogenetics
9.5 Environmental phenocopies of rare diseases
References

Chapter 10. Pathogenesis: Causation's Shadow

Abstract
10.1 The mystery of tissue specificity
10.2 Cell regulation and epigenomics
10.3 Disease phenotype
10.4 Dissecting pathways using rare diseases
10.5 Precursor lesions and disease progression
References

Chapter 11. Rare Diseases and Common Diseases: Understanding their Fundamental Differences

Abstract
11.1 Review of the fundamentals in light of the incidentals
11.2 A trip to Monte Carlo: how normal variants express a disease phenotype
11.3 Associating genes with common diseases
11.4 Mutation versus variation
References

Chapter 12. Rare Diseases and Common Diseases: Understanding their Relationships

Abstract
12.1 Shared genes
12.2 Shared phenotypes
References

Chapter 13. Shared Benefits

Abstract
13.1 Shared prevention
13.2 Shared diagnostics
13.3 Shared cures
References

Chapter 14. Conclusion

Abstract
14.1 Progress in the rare diseases: social and political issues
14.2 Smarter clinical trials
14.3 For the common diseases, animals are poor substitutes for humans
14.4 Hubris
References

Appendix I. List of Genes Causing More than One Disease
Appendix II. Rules, Some of Which are Always True, and All of Which are Sometimes True

Do-it-yourself rules
References

Glossary
Index
No. of pages:

400
Language:

English
Copyright:

© Academic Press

2014
Published:

26th May 2014
Imprint:

Academic Press
eBook

ISBN:

9780124200098
Hardcover

ISBN:

9780124199880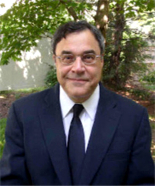 Jules Berman holds two bachelor of science degrees from MIT (Mathematics, and Earth and Planetary Sciences), a PhD from Temple University, and an MD, from the University of Miami. He was a graduate researcher in the Fels Cancer Research Institute, at Temple University, and at the American Health Foundation in Valhalla, New York. His post-doctoral studies were completed at the U.S. National Institutes of Health, and his residency was completed at the George Washington University Medical Center in Washington, D.C. Dr. Berman served as Chief of Anatomic Pathology, Surgical Pathology and Cytopathology at the Veterans Administration Medical Center in Baltimore, Maryland, where he held joint appointments at the University of Maryland Medical Center and at the Johns Hopkins Medical Institutions. In 1998, he transferred to the U.S. National Institutes of Health, as a Medical Officer, and as the Program Director for Pathology Informatics in the Cancer Diagnosis Program at the National Cancer Institute. Dr. Berman is a past President of the Association for Pathology Informatics, and the 2011 recipient of the association's Lifetime Achievement Award. He is a listed author on over 200 scientific publications and has written more than a dozen books in his three areas of expertise: informatics, computer programming, and cancer biology. Dr. Berman is currently a freelance writer.
Affiliations and Expertise
Freelance author with expertise in informatics, computer programming, and cancer biology
"This book may appeal to clinicians and researchers by drawing on lessons learnt about rare diseases and their relevance for common diseases…covers disease pathological mechanisms, understandable to non-experts, concepts in molecular biology and genetics, and how future research into rare diseases may provide answers for the treatment of all diseases." --Pediatrics Institute online, June 2014
"The book flows well and makes good use of illustration, making it an engaging read...The first of its kind, this book provides justification for funding research in the rare diseases. This book is strongly recommended for the intended audience. 3 Stars - Score: 86" --Doody's.com, Nov 2014
"This book about rare diseases is a rare book. Few authors have the breadth of knowledge to cover the field of rare diseases. Jules J. Berman, well known in medical informatics, tutors the reader with a mix of history, genetics, medicine and social commentary on common versus rare disorders. The book is readable, interesting and unexpectedly entertaining. It is not a textbook or a compendium, but for anyone interested in rare diseases generally it is a unique and informative read." --M. Ian Phillips, Editor, Expert Opinion on Orphan Drugs, Director, Center for Rare Disease Therapies, Keck Graduate Institute, Claremont, CA, USA
"At last, a book that makes these complex matters comprehensible. Dr. Berman has produced a very significant work here. He manages to bring together the complexities of genetics and inheritance and the complex relationship of rare diseases to common diseases, and weave them together to explain many things about human biology and disease. His use of over 100 rules, with a rationale for each, is a novel and very useful way of summarising key points of his work. These rules will be a valuable aid for students as well as lay readers wanting to better understand this complex area." --John Forman, Executive Director, NZ Organisation for Rare Disorders, Wellington, New Zealand
"Rare Diseases and Orphan Drugs: Keys to Understanding and Treating the Common Diseases bridges our understanding of the common diseases and the rare diseases. This unique and much-needed book provides an insightful glimpse of how biomedical research will play out as the rare diseases take an increasing role in the way we understand and treat the common diseases. Healthcare professionals, students, biomedical researchers, and advocates for rare disease research will find that this book applies common sense to a rare subject." --Stephen G. Groft, Pharm.D., Director of the Office of Rare Diseases Research, U.S. National Institutes of Health, 1993-2014 (retired)
Tax Exemption
We cannot process tax exempt orders online. If you wish to place a tax exempt order please
contact us
.
Elsevier.com visitor survey
We are always looking for ways to improve customer experience on Elsevier.com.
We would like to ask you for a moment of your time to fill in a short questionnaire, at the end of your visit.

If you decide to participate, a new browser tab will open so you can complete the survey after you have completed your visit to this website.

Thanks in advance for your time.
Accept
Decline