Pyrantel Parasiticide Therapy in Humans and Domestic Animals
1st Edition
eBook ISBN: 9780128016923
Paperback ISBN: 9780128014493
Published Date: 2nd June 2016
---
Pyrantel Parasiticide Therapy in Humans and Domestic Animals presents a single source history and reference on the parasiticide activity and pharmacology of the tetrahydropyrimidines and their salts in humans and domestic animals, also collating evidence that resistance to pyrantel has developed in human and domestic animal nematodes.
Other books of this nature have been compiled historically for specific anthelmintic compounds, but none has been written to date for the pyrantel family of drugs. Pyrantel, a nicotinic receptor agonist, has been used in domestic animal and human medicine since the 1970's to control two important nematode groups, the hookworms and the roundworms.
Given the zoonotic potential of these parasites, pyrantel has served a dual role in helping to protect the health of both domestic animals and the public for more than 45 years.
Easy-to-use reference guide on the anthelmintic pyrantel for clinicians, parasitologists, and researchers in human and veterinary medicine
Addresses current issues of resistance, along with combination uses against anthelmintic resistant parasites
Presents useful, authoritative information (chemical, pharmaceutical, clinical, etc.) for the pyrantel family of compounds
Includes a discussion on pyrantel's potential role in combination therapies
Provides cutting-edge material, and will be an evolving area of scientific discussion of treatment options in the future
Academic and industrial parasitologists: graduate students, faculty, teachers, and researchers. Veterinarians: graduate students, faculty, teachers, researchers, and clinicians. Medical Doctors: graduate students, faculty, teachers, researchers, clinicians. Pharmacologists, Medicinal Chemists, Toxicologists, Molecular Biologists, Cell Biologists, Public Health Workers, and Government Agencies.
List of Contributors
Preface
Introduction
Chapter 1. Discovery and Chemistry of Pyrantel, Morantel and Oxantel

Abstract
1.1 Introduction
1.2 Discovery of Pyrantel, Morantel, and Oxantel
1.3 Structure Activity Relationships
1.4 Synthesis of Tetrahydropyrimidine Drugs
1.5 Physicochemical Characteristics and Anthelmintic Activities
1.6 Conclusion
References

Chapter 2. Pharmacology of Pyrantel

Abstract
2.1 Introduction
2.2 Pharmacology
2.3 Mechanism of Action
2.4 Resistance to Pyrantel and Morantel
References

Chapter 3. The Safety of Pyrantel, Oxantel, and Morantel

Abstract
3.1 Introduction
3.2 Pyrantel
3.3 Oxantel
3.4 Morantel
3.5 Discussion
References

Chapter 4. Formulations and Clinical Uses of Pyrimidine Compounds in Domestic Animals

Abstract
4.1 Introduction
4.2 Formulations
4.3 Clinical Uses of Pyrimidine Compounds in Domestic Animals
4.4 Conclusion
References

Chapter 5. Pyrantel Parasiticide Therapy in Humans

Abstract
5.1 Introduction
5.2 Current Global Strategy to Control Human Soil-Transmitted Helminthiasis
5.3 Therapeutic Efficacy of PYR Against Human Soil-Transmitted Helminthiasis
5.4 Role of PYR as a Mass Administration Drug
5.5 Anthelmintic Resistance
5.6 Conclusions
References

Chapter 6. Potential Applications of Tetrahydropyrimidines to Address Unmet Needs

Abstract
6.1 Expanded Label Claims in Equine Combinations—Tapeworm Activity
6.2 Combination Applications Against Resistant Parasites—Equine
References

Index
No. of pages:

158
Language:

English
Copyright:

© Academic Press

2016
Published:

2nd June 2016
Imprint:

Academic Press
eBook

ISBN:

9780128016923
Paperback

ISBN:

9780128014493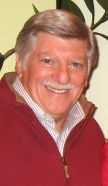 Veterinary Parasitologist; 30 years in animal health industry experience; FrontlinePlus synergy patent declaration; Parasiticide Discovery - identified a new chemical class of anthelmintic, a flea and tick adulticide for pets, and a new arylpyrazole compound highly active against ectoparasites of food producing animals; Clinical Development – developed 10 domestic and 4 international parasiticide products; Electron Microscopy; Past-President – American Association of Veterinary Parasitologists.
Affiliations and Expertise
Retired Research Fellow, Zoetis (formerly Pfizer Animal Health), Kalamazoo, MI, USA
Tax Exemption
We cannot process tax exempt orders online. If you wish to place a tax exempt order please
contact us
.