Process Heat Transfer
2nd Edition
Principles, Applications and Rules of Thumb
Authors:
Robert Serth
Thomas Lestina
Hardcover ISBN: 9780123971951
eBook ISBN: 9780123977922
Published Date: 28th February 2014
---
Process Heat Transfer is a reference on the design and implementation of industrial heat exchangers. It provides the background needed to understand and master the commercial software packages used by professional engineers in the design and analysis of heat exchangers. This book focuses on types of heat exchangers most widely used by industry: shell-and-tube exchangers (including condensers, reboilers and vaporizers), air-cooled heat exchangers and double-pipe (hairpin) exchangers. It provides a substantial introduction to the design of heat exchanger networks using pinch technology, the most efficient strategy used to achieve optimal recovery of heat in industrial processes.
Utilizes leading commercial software. Get expert HTRI Xchanger Suite guidance, tips and tricks previously available via high cost professional training sessions.
Details the development of initial configuration for a heat exchanger and how to systematically modify it to obtain an efficient final design.
Abundant case studies and rules of thumb, along with copious software examples, provide a complete library of reference designs and heuristics for readers to base their own designs on.
Chemical and Process Engineers, Mechanical Engineers, Plant Engineers; Graduate students.
Dedication
Preface to First Edition
Preface to Second Edition
Conversion Factors
Physical Constants
Acknowledgments
1. Heat Conduction

1.1. Introduction
1.2. Fourier's Law of Heat Conduction
Example 1.1
1.3. The Heat Conduction Equation
Example 1.2
Example 1.3
Example 1.4
Example 1.5
1.4. Thermal Resistance
Example 1.6
Example 1.7
1.5. The Conduction Shape Factor
Example 1.8
Example 1.9
1.6. Unsteady-State Conduction
Example 1.10
Example 1.11
1.7. Mechanisms of Heat Conduction

2. Convective and Radiative Heat Transfer

2.1. Introduction
2.2. Combined Conduction and Convection
Example 2.1
Example 2.2
2.3. Extended Surfaces
Example 2.3
Example 2.4
2.4. Forced Convection in Pipes and Ducts
Example 2.5
Example 2.6
Example 2.7
Example 2.8
2.5. Forced Convection in External Flow
Example 2.9
Example 2.10
2.6. Free Convection
Example 2.11
Example 2.12
2.7. Radiation
Example 2.13

3. Heat Exchangers

3.1. Introduction
3.2. Double-Pipe Equipment
3.3. Shell-and-Tube Equipment
3.4. Plate Heat Exchangers
3.5. The Overall Heat-Transfer Coefficient
Example 3.1
3.6. The LMTD Correction Factor
Example 3.2
3.7. Analysis of Double-Pipe Exchangers
Example 3.3
3.8. Preliminary Design of Shell-and-Tube Exchangers
Example 3.4
3.9. Rating a Shell-and-Tube Exchanger
Example 3.5
3.10. Heat-Exchanger Effectiveness
Example 3.6

4. Design of Double-Pipe Heat Exchangers

4.1. Introduction
4.2. Heat-T
No. of pages:

632
Language:

English
Copyright:

© Academic Press

2014
Published:

28th February 2014
Imprint:

Academic Press
eBook

ISBN:

9780123977922
Hardcover

ISBN:

9780123971951
Bob taught for more than 30 years in the Department of Chemical and Natural Gas Engineering at Texas A&M University-Kingsville. Prior to that, he was a senior research engineer at Monsanto and taught chemical engineering at the University of Puerto Rico in Mayaguez.
Affiliations and Expertise
Previously Texas A&M University-Kingsville; Monsanto Research Corporation; University of Puerto Rico.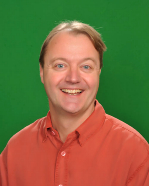 Vice President, Research & Engineering Services, Heat Transfer Research, Inc, TX, USA. Tom Lestina has more than 30 years of engineering and project management experience.
Affiliations and Expertise
Vice President, Engineering Services, Heat Transfer Research, Inc, TX, USA