Principles of Cloning
2nd Edition
Editors:
Jose Cibelli
Ian Wilmut
Rudolf Jaenisch
John Gurdon
Robert Lanza
Michael West
Keith Campbell
Hardcover ISBN: 9780123865410
eBook ISBN: 9780123865427
Published Date: 28th October 2013
---
Principles of Cloning, Second Edition is the fully revised edition of the authoritative book on the science of cloning. The book presents the basic biological mechanisms of how cloning works and progresses to discuss current and potential applications in basic biology, agriculture, biotechnology, and medicine. Beginning with the history and theory behind cloning, the book goes on to examine methods of micromanipulation, nuclear transfer, genetic modification, and pregnancy and neonatal care of cloned animals. The cloning of various species—including mice, sheep, cattle, and non-mammals—is considered as well.
The Editors have been involved in a number of breakthroughs using cloning technique, including the first demonstration that cloning works in differentiated cells done by the Recipient of the 2012 Nobel Prize for Physiology or Medicine – Dr John Gurdon; the cloning of the first mammal from a somatic cell – Drs Keith Campbell and Ian Wilmut; the demonstration that cloning can reset the biological clock - Drs Michael West and Robert Lanza; the demonstration that a terminally differentiated cell can give rise to a whole new individual – Dr Rudolf Jaenisch and the cloning of the first transgenic bovine from a differentiated cell – Dr Jose Cibelli. The majority of the contributing authors are the principal investigators on each of the animal species cloned to date and are expertly qualified to present the state-of-the-art information in their respective areas.
First and most comprehensive book on animal cloning, 100% revised
Describes an in-depth analysis of current limitations of the technology and research areas to explore
Offers cloning applications on basic biology, agriculture, biotechnology, and medicine
Bioengineers, biochemists, cell biologists, bone biologists, and geneticists.
Editorial Advisory Board
Foreword to the Second Edition
References
Foreword to the First Edition
Preface to the First Edition
In remembrance of Keith Henry Stockman Campbell (23 May 1954–5 October 2012)
List of Contributors
Part I: Basics
Chapter 1. Artificial Activation of Mammalian Oocytes for Cloning: Present Status and Future Perspectives
Introduction
Egg Activation Protocols
Common Activation Procedures for Mouse Eggs
Common Activation Procedures for Bovine and Porcine Eggs
Common Activation Procedures for Human Eggs
Conclusions
Acknowledgements
References
Chapter 2. Epigenetic Reprogramming of Somatic Nuclei via Cell Fusion
Introduction
Epigenetic Reprogramming of Somatic Cells by Hybridization with Embryonic Stem Cells
Epigenetic Reprogramming of Somatic Cells by Hybridization with Embryonic Germ Cells
Role of Cell Fusion In Vivo
Cloning by Somatic Cell Transplantation into Oocytes
Molecular Mechanisms of Epigenetic Reprogramming Mediated by Cell Fusion
Conclusion
References
Chapter 3. Nuclear Origins and Clone Phenotype: What Cloning Tells Us about Embryonic Development
Introduction
Aberrant Properties of Cloned Embryos
Effects of Developmental Stage of Donor Nucleus
Effects of Cell Type of Donor Nucleus
Effects of Donor Nucleus Cell Cycle Stage
Effects of Recipient Cell Type and Stage
Effects of Genotype and Sex of Donor Nucleus
Effects of Species Origin of Donor and Recipient – Challenges of Inter-Species Nuclear Transfer
Remediation of Aberrant Properties
Mysteries yet to be Solved
Acknowledgements
References
Part II: Methods
Chapter 4. Micromanipulation Techniques for Cloning
Introduction
Making Manip
No. of pages:

572
Language:

English
Copyright:

© Academic Press

2014
Published:

28th October 2013
Imprint:

Academic Press
eBook

ISBN:

9780123865427
Hardcover

ISBN:

9780123865410
Dr. Jose Cibelli is internationally recognized as one of the pioneers in the area of cloning for the production of animals and embryonic stem cells. Dr. Cibelli and his colleagues were responsible for the generation of the world's first transgenic cloned calves, the first stem cells by nuclear transfer in bovine, and the first embryonic stem cells by parthenogenesis in primates. His work has been published in numerous scientific journals including Science, Nature Biotechnology, Nature Medicine, Nature Methods, PNAS, and JAMA. He has testified about cloning in public forums sponsored by the US Food and Drug administration, the USA National Academy of Sciences, Canadian House of Commons, the USA Department of Agriculture, the United Nations Commission for Human Rights and the British Royal Society. He is currently Professor of Animal Biotechnology at Michigan State University, USA.
Affiliations and Expertise
Cellular Reprogramming Laboratory Michigan State University Ann Arbor, MI, USA
Affiliations and Expertise
Director, MRC Centre for Regenerative Medicine, Edinburgh, UK
Affiliations and Expertise
Whitehead Institute Cambridge, MA, USA
Affiliations and Expertise
The Wellcome Trust/ Cancer Research UK Cambridge, UK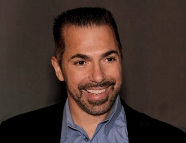 Robert Lanza, M.D. is currently Chief Scientific Officer at Advanced Cell Technology, and Adjunct Professor of Surgical Sciences at Wake Forest University School of Medicine. He has several hundred scientific publications and patents, and over 30 books, including Principles of Tissue Engineering (1st through 4th Editions), Methods of Tissue Engineering, Principles of Cloning (1st and 2nd Editions), Essentials of Stem Cell Biology (1st and 2nd Editions), XENO, Yearbook of Cell & Tissue Transplantation, One World: The Health & Survival of the Human Species in the 21st Century (as editor, with forewords by C. Everett Koop and former President Jimmy Carter), and Medical Science & the Advancement of World Health. Dr. Lanza received his B.A. and M.D. degrees from the University of Pennsylvania, where he was both a University Scholar and Benjamin Franklin Scholar. He is a former Fulbright Scholar, and studied as a student in the laboratory of Richard Hynes (MIT), Jonas Salk (The Salk Institute), and Nobel laureates Gerald Edelman (Rockefeller University) and Rodney Porter (Oxford University). He also worked closely (and coauthored a series of papers) with the late Harvard psychologist B.F. Skinner and heart transplant pioneer Christiaan Barnard. Dr. Lanza's current area of research focuses on the use of stem cells in regenerative medicine.
Affiliations and Expertise
Advanced Cell Technology, MA, USA
Affiliations and Expertise
BioTime Inc. Alameda, CA, USA
Affiliations and Expertise
The University of Nottingham, UK