Principles of Cloning
2nd Edition
Editors:
Jose Cibelli
Ian Wilmut
Rudolf Jaenisch
John Gurdon
Robert Lanza
Michael West
Keith Campbell
Hardcover ISBN: 9780123865410
eBook ISBN: 9780123865427
Published Date: 28th October 2013
Secure Checkout
Personal information is secured with SSL technology.
Free Shipping
Free global shipping
No minimum order.
---
Principles of Cloning, Second Edition is the fully revised edition of the authoritative book on the science of cloning. The book presents the basic biological mechanisms of how cloning works and progresses to discuss current and potential applications in basic biology, agriculture, biotechnology, and medicine. Beginning with the history and theory behind cloning, the book goes on to examine methods of micromanipulation, nuclear transfer, genetic modification, and pregnancy and neonatal care of cloned animals. The cloning of various species—including mice, sheep, cattle, and non-mammals—is considered as well.
The Editors have been involved in a number of breakthroughs using cloning technique, including the first demonstration that cloning works in differentiated cells done by the Recipient of the 2012 Nobel Prize for Physiology or Medicine – Dr John Gurdon; the cloning of the first mammal from a somatic cell – Drs Keith Campbell and Ian Wilmut; the demonstration that cloning can reset the biological clock - Drs Michael West and Robert Lanza; the demonstration that a terminally differentiated cell can give rise to a whole new individual – Dr Rudolf Jaenisch and the cloning of the first transgenic bovine from a differentiated cell – Dr Jose Cibelli. The majority of the contributing authors are the principal investigators on each of the animal species cloned to date and are expertly qualified to present the state-of-the-art information in their respective areas.
First and most comprehensive book on animal cloning, 100% revised
Describes an in-depth analysis of current limitations of the technology and research areas to explore
Offers cloning applications on basic biology, agriculture, biotechnology, and medicine
Bioengineers, biochemists, cell biologists, bone biologists, and geneticists.
Editorial Advisory Board
Foreword to the Second Edition
References
Foreword to the First Edition
Preface to the First Edition
In remembrance of Keith Henry Stockman Campbell (23 May 1954–5 October 2012)
List of Contributors
Part I: Basics
Chapter 1. Artificial Activation of Mammalian Oocytes for Cloning: Present Status and Future Perspectives
Introduction
Egg Activation Protocols
Common Activation Procedures for Mouse Eggs
Common Activation Procedures for Bovine and Porcine Eggs
Common Activation Procedures for Human Eggs
Conclusions
Acknowledgements
References
Chapter 2. Epigenetic Reprogramming of Somatic Nuclei via Cell Fusion
Introduction
Epigenetic Reprogramming of Somatic Cells by Hybridization with Embryonic Stem Cells
Epigenetic Reprogramming of Somatic Cells by Hybridization with Embryonic Germ Cells
Role of Cell Fusion In Vivo
Cloning by Somatic Cell Transplantation into Oocytes
Molecular Mechanisms of Epigenetic Reprogramming Mediated by Cell Fusion
Conclusion
References
Chapter 3. Nuclear Origins and Clone Phenotype: What Cloning Tells Us about Embryonic Development
Introduction
Aberrant Properties of Cloned Embryos
Effects of Developmental Stage of Donor Nucleus
Effects of Cell Type of Donor Nucleus
Effects of Donor Nucleus Cell Cycle Stage
Effects of Recipient Cell Type and Stage
Effects of Genotype and Sex of Donor Nucleus
Effects of Species Origin of Donor and Recipient – Challenges of Inter-Species Nuclear Transfer
Remediation of Aberrant Properties
Mysteries yet to be Solved
Acknowledgements
References
Part II: Methods
Chapter 4. Micromanipulation Techniques for Cloning
Introduction
Making Manipulation Tools
Microscopy and Equipment for Micromanipulation
Micromanipulation Procedures
Piezoelectric Assisted Nuclear Transfer
Technical Improvements
References
Chapter 5. Nuclear Transfer with Germ Cells: Germ Cell Cloning Contributes to Current Understanding of Genomic Imprinting in Mammals
Introduction
The Absence of Genomic Imprinting in Germ Cell (GC) Embryos
Detection of Erasure Process of Genomic Imprinting in Cloned Embryos Using Day 11.5 PGCs
Establishment of Genomic Imprinting Using Gonocyte Clone Embryos
Why is a Monoallelic Expression System of Imprinted Genes from Both Parental Alleles Essential for Mammalian Development?
Perspective
Acknowledgements
References
Chapter 6. Culture of Viable Mammalian Embryos In Vitro
Introduction
Dynamics of Embryo and Maternal Physiology
Metabolism of the Embryo
Impact of Intracellular Stress to the Embryo
Development of Sequential Embryo Culture Media
Inherent Problems of Co-Culture
Send in the Clones
Conclusions
References
Chapter 7. Genetic and Phenotypic Similarity Among Members of Mammalian Clonal Sets
Introduction
Definition of Cloning
Cytoplasmic Genetics
Epigenetic Effects
Uterine Effects
Neonatal Environment
Large Offspring Syndrome
Mutations
Cultural Inheritance
How Similar?
Summary and Perspective
References
Chapter 8. Advances in the Generation of Transgenic Domestic Species via Somatic Cell Nuclear Transfer
Introduction
Methods to Generate Transgenic Animals
Methods to Generate "Loss-Of-Function" Mutations Through SCNT
Additional Considerations
References
Chapter 9. Pregnancy and Neonatal Care of SCNT Animals
Overview of Cloning Efficiency
Health and Care of SCNT Cattle
Health and Care of SCNT Pigs
Health and Care of Other Species
Conclusion
Acknowledgements
References
Chapter 10. Donor Cell Type and Cloning Efficiency in Mammals
Developmental Potential of Germline Nuclei at Various Cell Cycle Stages
Developmental Potential of Somatic Cell Line Nuclei from Different Tissues
Acknowledgement
References
Chapter 11. Enhancing SCNT with Chromatin Remodeling Agents
Introduction
Establishment of a Concept for Direct Treatment of SCNT Embryos with Chemical Agents
Discovery of the Optimal Treatment of SCNT Embryos with Trichostatin A
SCNT using HDACi Treatment
The Possible Mechanism Underlying HDACi Treatment to Enhance Reprogramming
The Targets of HDACi to Enhance Nuclear Reprogramming
Why do Cloned Embryos Require HDACi Treatment for Better Genomic Reprogramming?
Further Studies of Agents that may Improve SCNT
Concluding Remarks
References
Chapter 12. Cell Cycle Regulation in Cloning
Introduction
Initial Events
Oocyte Development and the Cell Cycle
Cell Cycle Effects of Oocyte-Derived Cytoplast Recipients
Other Factors Related to the Recipient Cell Cycle Phase
Effects of Cell Cycle Combinations on Development
Effects of the Donor Cell Cycle Stage on Development
Summary
References
Chapter 13. Clone-Specific X-Linked Gene Repression Caused by Ectopic Xist Transcripts from the Active X Chromosome
Introduction
Aberrantly Expressed Genes In Pre-Implantation-Stage SCNT Embryos
Global Gene Expression Analysis and X-Chromosome Gene Repression in Cloned Embryos
Role of Xist in Pre-Implantation Embryos
Improvement of Cloning Efficiency Using Gene Knockout (KO) and Knockdown (KD) Animals
Why is Xist Expressed Ectopically in Scnt Pre-Implantation Embryos?
Xist-Independent Non-Random Errors in Cloned Embryos
Future Perspectives
References
Part III: Cloning by Species
Chapter 14. Cloning of Amphibia
Introduction and Background
Development of Nuclear Transfer Embryos Using Second Meiotic Metaphase Eggs
Immediate Changes in Transplanted Nuclei
Mechanisms of Nuclear Reprogramming by Meiotic Prophase Oocytes
Acknowledgements
References
Chapter 15. Cloning of Medaka Fish
Introduction
Study of Cloning in Medaka
Transfer of Adult Somatic Cell Nuclei into Diploidized Eggs
Successful Generation of Adult NTs
Mechanisms Requiring Investigation
Perspective
References
Chapter 16. Somatic Cell Nuclear Transfer in Zebrafish
Introduction
The Recipient Egg
The Donor Cells
Egg Activation Following Nuclear Transfer
Cloning Efficiency in Zebrafish
Conclusion and Closing Remarks
References
Chapter 17. Cloning of Mice
Introduction
Abnormalities Found in Cloned Mice
Where Are the Genomic Reprogramming Factors?
Improving Mouse Cloning by Technical Advances
Improvement of Mouse Cloning by Finding the Best Donor Cells
Combination of ntes Cell Approaches for Mouse Cloning
A New Tool for the Study of Basic Biology
Perspectives
References
Chapter 18. Cloning of Rabbits
Introduction
Background of Rabbit Embryo Embryology
State of the Art
Applications of Somatic Cell Nuclear Transfer in Rabbits
Appendix: Protocol for Rabbit Somatic Cell Nuclear Transfer
Acknowledgements
References
Chapter 19. Cloning Pigs by Somatic Cell Nuclear Transfer
Introduction
HIstory of SCNT in Swine
Applications of Genetically Engineered Pigs Produced Through SCNT
Culture of Pig Embryos
Uniqueness of SCNT Embryos
Reprogramming of Donor Cells
Methods to Improve the Efficiency of SCNT by Altering Epigenetic Marks
The Search for the Ideal Donor Cell Type
Future Direction
Acknowledgements
References
Chapter 20. A Historical Perspective of the Cloning of Cattle
Introduction
History
Cloning from Fetal Cells
Fetal Germ Line-Derived Cells
Fetal Somatic Cells
Cloning from Adult Somatic Cells
Aggregation of NT Embryos During Culture
Telomeres
Large-Offspring Syndrome
Food Safety of Milk and Meat Products Derived from the Use of Cloned Cattle for Milk or Meat Production
References
Chapter 21. Cloning of Canines
Introduction
History of Dog Cloning
Methodology of Canine Cloning
Postnatal Characteristics of cloneD Dogs
Applications of Nuclear Transfer
Acknowledgement
References
Chapter 22. Cloning of Equines
Procedures for Cloning Equines
Application of Cloning and Final Considerations
Acknowledgements
References
Chapter 23. Cloning Primates
Introduction
Overview of SCNT in Primates
Challenges in Primate SCNT
Note
Acknowledgements
References
Part IV: Applications
Chapter 24. Nuclear Transfer for Stem Cells
Introduction
Reprogramming Pluripotentiality by Nuclear Transfer
Reprogramming Pluripotentiality Using Transcription Factors
Human Somatic Cell Nuclear Transfer – What is the Difficulty?
The Future for SCNT Embryonic Stem Cells
References
Chapter 25. Current Research and Commercial Applications of Cloning Technology
Introduction
Cloning Research Animals
Previous and Present Obstacles to Commercial Cloning in Animal Agriculture
Summary
References
Chapter 26. Transgenic Cloned Goats and the Production of Recombinant Therapeutic Proteins
Introduction
Mammary Gland-Specific Transgenes for SCNT
Early Applications of SCNT for the Generation of Transgenic Goats
Oocyte Source, Cell Source, and SCNT Parameters
Generation of Transgenic Founders by Transfected SCNT
Production of Transgenic Goats by Adult SCNT
Detail Morbidity and Mortality
Transgenically Derived Recombinant Monoclonal Antibodies
Conclusion
Acknowledgements
References
Chapter 27. Commercializing Genetically Engineered Cloned Cattle
Research and Development
Cell Banking and Founder Animals
Animal Sourcing
Production Facilities
Quality and Risk
Animal Regulatory Oversight and Compliance in the United States
Conclusions
References
Chapter 28. Cloning Endangered Species
Introduction
Improving the Reproductive Potential of Endangered Animals
Pros and Cons of Using Somatic Cell Nuclear Transfer as a Bioremediation Tool
Zygotic Genome Activation Failure
Inbreeding
The Neglected Issue: Lack of Foster Mothers for Cloned Embryos
The State of the Art of Inter-Species Somatic Cell Nuclear Transfer for Multiplying Endangered Animals
Land Preservation
Establishing Biobanks for Endangered Animals
Improving Inter-Species Somatic Cell Nuclear Transfer
Removing Immunological Barriers to Embryo Transfer: Making the "Universal" Foster Mother
Conclusions
Acknowledgements
References
Part V: Complementary Technologies
Chapter 29. Genome Editing in Somatic Cells Using Zinc Finger Nucleases and Transcription Activator-Like Effector Nucleases
Setting the Stage for Genome Editing
The Power of the DSB
Making the Cut: ZFNs and TALENs
The Process of Creating a Modified Mammalian Somatic Cell
Acknowledgement
References
Chapter 30. Targeted Chromosome Elimination from ES-Somatic Hybrid Cells
Introduction
Homologous Recombination-Based Chromosome Engineering
Site-Specific Recombination
Systems to Introduce DNA Fragments
The Need for Techniques to Delete Large DNA Fragments
Chromosome Elimination Cassette
Conclusion
References
Part VI: SCNT as a Tool to Answer Biological Questions
Chapter 31. How Cell Division Facilitates Nuclear Reprogramming
Introduction
Nuclear Factors are Required for Reprogramming
Reprogramming Factors Localize to the Cytoplasm During Meiosis and Mitosis
Reprogramming Factors are Cell Type-Specific Regulators of Gene Expression
Transcriptional Reprogramming Depends on Mitotic Remodeling of the Nuclear Structure
Cell Division Correlates with Reprogramming to Induced Pluripotent Stem Cells
Nuclear Structure is Involved in the Regulation of Cell Type-Specific Gene Expression
Reprogramming of DNA Replication
Conclusion
Acknowledgements
References
Chapter 32. Proteomic Approach to the Reprogramming Machinery of the Mouse Oocyte
Introduction
Results
Discussion
Materials and Methods
Acknowledgements
References
Chapter 33. Biological Age of Cloned Animals
Introduction
Production of Embryos Cloned from Tissues Preserved for a Short Period
Cloning Regeneration of an Elite Bull from an Organ Frozen for more than a Decade Without Cryoprotectants
Concluding Remarks
References
Chapter 34. Mitochondrial DNA: Its Transmission from Gametes and Embryos
Introduction
The Mitochondrial Genome
Oxidative Phosphorylation
Mitochondrial DNA Replication
Segregation, Transmission, and Inheritance of Mitochondrial DNA
The Control of Mitochondrial DNA Replication During Development
How do Nuclear Transfer Embryos Control These Processes?
Mixing of Mitochondrial DNA Genotypes
Why Does the Donor Cell Mitochondrial DNA Persist?
Toxicity of Somatic Mitochondrial DNA
Is There a Relationship between Donor Cell and Recipient Oocyte Mitochondrial DNA that Affects Somatic Cell Nuclear Transfer Outcome?
Conclusion
Acknowledgement
References
Chapter 35. Interspecies Somatic Cell Nuclear Transfer
Introduction
Historical Perspective of Nuclear Transplantation (NT)
Interspecies Nuclear Transfer
Conclusions
References
Chapter 36. Epigenetics of Cloned Livestock Embryos and Offspring
Introduction
DNA Methylation Profiles in Cloned Embryos and Fetuses
Imprinted Gene Expression in Cloned Embryos and Fetuses
X-Chromosome Inactivation After Somatic Cloning
Telomere Length and Somatic Cloning
Conclusions and Perspectives
References
Chapter 37. Comparing SCNT-Derived ESCs and iPSCs
Introduction
Known Differences Between SCNT-ESCs and iPSCs
Conclusions
References
Chapter 38. Role of iPSC-Producing Factors in Pre-Implantation Embryos
Introduction
Expression Patterns and Functions of Reprogramming Factors in Pre-Implantation Embryos
Conclusions
References
Part VII: Ethical and Legal Affairs
Chapter 39. Genome Exchange in Human Oocytes
Introduction
Induced Pluripotent Stem Cells or Nuclear Transfer Embryonic Stem Cells?
A Source of Oocytes for Research
Human Oocytes Contain Reprogramming Activities
Genome Transfer to Prevent the Transmission of Mitochondrial Disease
Pronuclear Transfer in Zygotes
Genome Transfer in Unfertilized Human Oocytes
Acknowledgement
References
Chapter 40. Ethical Implications of Reproductive Cloning
Introduction
Reproductive Cloning
Nightmare Scenarios
Serious Ethical Concerns
Physiological Harms to Offspring
Psychological Harms
Social Harms
References
Chapter 41. An Overview of the Regulatory Considerations for Animal Cloning
Introduction
The US Process
Scientific Findings from other Competent Bodies
Statements Regarding Cloning from Scientific and Professional Organizations
Regulatory Status
What Does the Future Hold?
Future Developments and Expectations for Additional Research
Concluding Observations
References
Author Index
Subject Index
No. of pages:

572
Language:

English
Copyright:

© Academic Press

2014
Published:

28th October 2013
Imprint:

Academic Press
Hardcover

ISBN:

9780123865410
eBook

ISBN:

9780123865427
Dr. Jose Cibelli is internationally recognized as one of the pioneers in the area of cloning for the production of animals and embryonic stem cells. Dr. Cibelli and his colleagues were responsible for the generation of the world's first transgenic cloned calves, the first stem cells by nuclear transfer in bovine, and the first embryonic stem cells by parthenogenesis in primates. His work has been published in numerous scientific journals including Science, Nature Biotechnology, Nature Medicine, Nature Methods, PNAS, and JAMA. He has testified about cloning in public forums sponsored by the US Food and Drug administration, the USA National Academy of Sciences, Canadian House of Commons, the USA Department of Agriculture, the United Nations Commission for Human Rights and the British Royal Society. He is currently Professor of Animal Biotechnology at Michigan State University, USA.
Affiliations and Expertise
Cellular Reprogramming Laboratory Michigan State University Ann Arbor, MI, USA
Affiliations and Expertise
Director, MRC Centre for Regenerative Medicine, Edinburgh, UK
Affiliations and Expertise
Whitehead Institute Cambridge, MA, USA
Affiliations and Expertise
The Wellcome Trust/ Cancer Research UK Cambridge, UK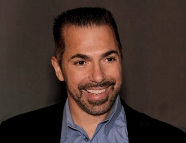 Robert Lanza, M.D. is currently Head of Astellas Global Regenerative Medicine, Chief Scientific Officer of AIRM and an adjunct professor at the Wake Forest Institute for Regenerative Medicine. Time magazine recognized him as one of the "100 Most Influential People in the World," and Prospect magazine named him one of the Top 50 "World Thinkers." His research focuses on stem cells and their potential to provide therapies for some of the world's most deadly and debilitating conditions. He has hundreds of scientific publications and over 30 books, including definitive references in the fields of tissue engineering and regenerative medicine. He is a former Fulbright Scholar, and studied with polio-pioneer Jonas Salk and Nobel laureates Gerald Edelman and Rodney Porter. He also worked closely (and co-authored a series of papers) with psychologist BF Skinner and heart transplant-pioneer Christiaan Barnard. Dr. Lanza received his undergraduate and medical degrees from the University of Pennsylvania, where he was both a University Scholar and Benjamin Franklin Scholar. Lanza was part of the team that cloned the world's first human embryo, the first endangered species, and published the first-ever reports of pluripotent stem cell use in humans.
Affiliations and Expertise
Astellas Institute for Regenerative Medicine, Westborough, MA, USA
Affiliations and Expertise
BioTime Inc. Alameda, CA, USA
Affiliations and Expertise
The University of Nottingham, UK
Tax Exemption
We cannot process tax exempt orders online. If you wish to place a tax exempt order please
contact us
.
Elsevier.com visitor survey
We are always looking for ways to improve customer experience on Elsevier.com.
We would like to ask you for a moment of your time to fill in a short questionnaire, at the end of your visit.

If you decide to participate, a new browser tab will open so you can complete the survey after you have completed your visit to this website.

Thanks in advance for your time.
Accept
Decline