Pheromones, Volume 83
1st Edition
Serial Editors:
Gerald Litwack
Hardcover ISBN: 9780123815163
eBook ISBN: 9780123815330
Published Date: 20th September 2010
---
1 Functional Neuronal Processing of Human Body Odors
Johan N. Lundström & Mats J. Olsson
2 Female Perception of Male Body Odor
Dr. Mark J. T. Sergeant
3 Current issues in the study of androstenes in human chemosignalling
Jan Havlicek, Alice K. Murray, Tamsin K. Saxton & S. Craig Roberts
4 Mammary odor cues and pheromones: Mammalian infant-directed communication about maternal state, mammae, and milk
Benoist Schaal
5 Exposure to female pheromones during pregnancy causes postpartum anxiety in mice
Caroline M. Larsen, David R. Grattan
6. Major Urinary Protein Regulation of Chemical Communication and Nutrient Metabolism
Yingjiang Zhou and Liangyou Rui
7. Chemosensory Function of the Amygdala
Nicolás Gutiérrez-Castellanos, Alino Martínez-Marcos, Fernando Martínez-García, Enrique Lanuza
8. TRPC Channels In Pheromone Sensing
Kirill Kiselyov, Damian B. van Rossum , and Randen L. Patterson
9. Alarm pheromones-Chemical signaling in response to danger
François J. Verheggen ; Eric Haubruge ; Mark C. Mescher
10. Odorant Binding Proteins in Insects
Jiang-Jing Zhou
11. Drosophila CheB proteins Involved in Gustatory Detection of Pheromones are Related to a Human Neurodegeneration Factor
Claudio W. Pikielny
12. Volatile signals during pregnancy.
Stefano Vaglio
13. Olfactory Sensitivity: Functioning in Schizophrenia and Implications for Understanding the Nature and Progression of Psychosis
Warrick J. Brewer & Christos Pantelis
14. Olfactory systems in mate recognition and sexual behaviour
Matthieu Keller, Delphine Pillon & Julie Bakker
15. Communication By Olfactory Signals In Rabbits: Its Role In Reproduction
Angel I. Melo and Gabriela González-Mariscal
16. Chemical Communication And Reproduction In The Gray Short-Tailed Opo
---
First published in 1943, Vitamins and Hormones is the longest-running serial published by Academic Press. The Editorial Board now reflects expertise in the field of hormone action, vitamin action, X-ray crystal structure, physiology, and enzyme mechanisms.
Under the capable and qualified editorial leadership of Dr. Gerald Litwack, Vitamins and Hormones continues to publish cutting-edge reviews of interest to endocrinologists, biochemists, nutritionists, pharmacologists, cell biologists, and molecular biologists. Others interested in the structure and function of biologically active molecules like hormones and vitamins will, as always, turn to this series for comprehensive reviews by leading contributors to this and related disciplines.
This volume focuses on insulin and IGFs.
Longest running series published by Academic Press Contributions by leading international authorities
Researchers, faculty, and graduate students interested in cutting-edge review concerning the molecular and cellular biology of vitamins, hormones, and related factors and co-factors. Libraries and laboratories at institutes with strong programs in cell biology, biochemistry, molecular biology, gene regulation, hormone control, and signal transduction are likely to be interested.
---
No. of pages:

664
Language:

English
Copyright:

© Academic Press

2010
Published:

20th September 2010
Imprint:

Academic Press
eBook

ISBN:

9780123815330
Hardcover

ISBN:

9780123815163
---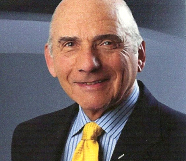 Gerald Litwack Serial Editor
Following a liberal arts education with a major in chemistry and biology at Hobart College, Gerald (Gerry) Litwack earned M.S. and PhD degrees in biochemistry from the University of Wisconsin, Madison where he served as a Lecturer in Enzymology before starting a postdoctoral fellowship from the National Foundation for Infantile Paralysis at the Biochemical Institute of the Sorbonne in Paris. His first academic position was assistant professor of biochemistry at Rutgers University where he started his work on hormone action for six years. During this period, he did a sabbatical at the University of California, Berkeley, where he concentrated on rapid enzyme kinetics. In 1960 he accepted an offer of an associate professorship at the University of Pennsylvania Graduate School of Medicine. In 1964, he was invited to be full professor of biochemistry at The Fels Institute for Cancer Research and Molecular Biology at Temple Medical School, simultaneously with a Career Development Award from the NIH, where he later was named Deputy Director of the Institute and the Laura H. Carnell Professor in biochemistry. Subsequently, he was given the Faculty Research Award. He co-discovered ligandin, later found to be in the family of glutathione S-transferases, enzymes that protect the body from carcinogens. In 1991, he moved to the Jefferson Medical College at Thomas Jefferson University as Professor of Biochemistry, Chair of the Department of Pharmacology and Deputy Director of the Kimmel Cancer Research Institute. Later, he became chair of the combined Department of Biochemistry and Molecular Pharmacology and concurrently held the position of Vice Dean for Research. In 2003, he moved to Los Angeles and from 2004-2006 was a Visiting Scholar at the University of California, Los Angeles, in the Department of Biological Chemistry of the Geffen School of Medicine and, in this period, wrote "Human Biochemistry and Disease" a volume of 1254 pages. In 2007, he moved to Scranton,
Affiliations and Expertise
Toluca Lake, North Hollywood, California, USA