Pan-genomics: Applications, Challenges, and Future Prospects
1st Edition
Editors:
Debmalya Barh
Siomar Soares
Sandeep Tiwari
Vasco Azevedo
Paperback ISBN: 9780128170762
Published Date: 10th January 2020
---
Pan-genomics: Applications, Challenges, and Future Prospects covers current approaches, challenges and future prospects of pan-genomics. The book discusses bioinformatics tools and their applications and focuses on bacterial comparative genomics in order to leverage the development of precise drugs and treatments for specific organisms. The book is divided into three sections: the first, an "overview of pan-genomics and common approaches," brings the main concepts and current approaches on pan-genomics research; the second, "case studies in pan-genomics," thoroughly discusses twelve case, and the last, "current approaches and future prospects in pan-multiomics", encompasses the developments on omics studies to be applied on bacteria related studies.
This book is a valuable source for bioinformaticians, genomics researchers and several members of biomedical field interested in understanding further bacterial organisms and their relationship to human health.
Covers the entire spectrum of pangenomics, highlighting the use of specific approaches, case studies and future perspectives
Discusses current bioinformatics tools and strategies for exploiting pangenomics data
Presents twelve case studies with different organisms in order to provide the audience with real examples of pangenomics applicability
Bioinformaticians, genomics scientists, microbiologists, graduate students in diverse related fields
Section 1. Overview of Pangenomics and common approaches
1. What is pangenomics?
2. Closed or Open Pangenome?
3. Orthology prediction in Pangenomics
4. Phylogenomics and molecular epidemiology in Pangenomics
5. Genomic Plasticity in Pangenomics
6. Reverse Vaccinology in Pangenomics
7. Drug target identification in Pangenomics
8. Software for Pangenomic analyse
Section 2. Case studies in Pangenomics
9. Pangenomics of Organism 1
10. Pangenomics of Organism 2
11. Pangenomics of Organism 3
12. Pangenomics of Organism 4
13. Pangenomics of Organism 5
14. Pangenomics of Organism 6
15. Pangenomics of Organism 7
16. Pangenomics of Organism 8
17. Pangenomics of Organism 9
18. Pangenomics of Organism10
19. Pangenomics of Organism 11
20. Pangenomics of Organism 12
Section 3. Future perspectives
21. Pantranscriptomics
22. Panproteomics
23. Panmetabolomics
24. Panmetagenomics
25. Paninteratomics
No. of pages:

600
Language:

English
Copyright:

© Academic Press

2020
Published:

10th January 2020
Imprint:

Academic Press
Paperback

ISBN:

9780128170762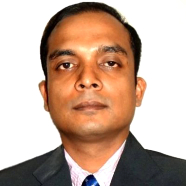 M.Sc. (Applied Genetics), M.Tech. (Biotechnology), M.Phil. (Biotechnology), Ph.D. (Biotechnology), Ph.D. (Bioinformatics), Post-Doc (Bioinformatics), PGDM, is honorary Principal Scientist at Institute of Integrative Omics and Applied Biotechnology (IIOAB), India- a virtual global platform of multidicipliary research and advocacy. He is blended with both academic and industrial research and has more than 12 yrs bioinformatics and personalized diagnostic/ medicine Industry experience where his main focus is to translate academic research into high value commercial products for common mans' reach. He has published more than 150 articles in reputed international journals and has edited 15 cutting-edge omics related reference books published by Taylor& Francis, Springer, Elsevier etc. He has also co-authored 30+ book chapters. Dr. Barh also frequently reviewes articles for Nature publications, Elsevier, BMC Series, PLoS One etc like international Journals. Due to his significant contribution in the field; he has been recognized by Who's Who in the World and Limca Book of Records.
Affiliations and Expertise
Centre for Genomics and Applied Gene Technology, Institute of Integrative Omics and Applied Biotechnology, Nonakuri, Purba Medinipur, India
Dr Soares holds a degree in Biomedicine, with special training in Bioinformatics, Master's Degree and PhD in Genetics by Federal University of Minas Gerais – UFMG, the latter with one year of study at the Center for Biotechnology (CeBiTec), Universität Bielefeld. He holds a Post-doctorate in Bioinformatics by UFMG. He was Senior Researcher Bioinformatics at the Central Official Laboratory of the Brazilian Ministry of Fisheries and Aquaculture (2014-2015). He is currently Professor at Federal University of the Triângulo Mineiro (UFTM) since 2015, Secretary of the Southeastern regional of the Brazilian Society of Genetics (2017-current), Substitute Coordinator of the undergraduate course in Biomedicine at UFTM (2017-current) and Substitute Research and Technology Development Coordinator of UFTM (2017-current). His research interests are molecular genetics, genomic sequencing and comparative genomics of microorganisms, focusing on pan-genomics, genomic plasticity in the identification of islands of pathogenicity and virulence factors, phylogenomics, molecular epidemiology, reverse vaccination and software development.
Affiliations and Expertise
Professor, Department of Immunology, Microbiology and Parasitology, Institute of Biological Sciences and Natural Sciences, Federal University of Triangulo Mineiro (UFTM), Brazil
Sandeep Tiwari works at the Instituto de Ciencias Biologicas, Universidade Federal de Minas Gerais in Belo Horizonte, Minas Gerais, Brazil.
Affiliations and Expertise
Instituto de Ciencias Biologicas, Universidade Federal de Minas Gerais, Belo Horizonte, Minas Gerais, Brazil
Vasco Azevedo is graduated from veterinary school of the Federal University of Bahia in 1986. He obtained his Master (1989) and Ph.D. (1993) degrees in microbial genetics from Institut National Agronomique Paris-Grignon (INAPG) and Institut National de la Recherche Agronomique (INRA), France, respectively. He did his Post-doctoral research (1994) at Department of Microbiology, School of Medicine, University of Pennsylvania. USA. Since 1995, he is a Professor at Federal University of Minas Gerais (UFMG), Brazil. In 2004, Prof. Azevedo won the Livre-docência contest at the University of São Paulo, which is considered the best university in Brazil. Livre-docência is a degree awarded by the Higher Education Department of Brazil through a public examination open only to the doctoral degree holders and is a recognition to a superior quality of teaching and research. In 2017, Prof. Azevedo defended his third thesis to become a Doctorate in Bioinformatics from the UFMG. He is a also a Fellow of Brazilian Academy of Sciences. He has published 380 research articles, 3 books, and 29 book chapters. Prof. Azevedo is expert in bacterial genetics, genomics, transcriptome, proteomics, and development of new vaccines and diagnostics against infectious diseases. He is pioneer in genetics of Lactic Acid Bacteria and Corynebacterium pseudotuberculosis in Brazil.
Affiliations and Expertise
Professor, Institute of Biological Sciences, Federal University of Minas Gerais (UFMG), Brazil
Tax Exemption
We cannot process tax exempt orders online. If you wish to place a tax exempt order please
contact us
.