Opioid Hormones, Volume 111
1st Edition
Hardcover ISBN: 9780128188583
Published Date: 1st August 2019
---
1. Diabetes Insipidus In Pregnancy
Sonia Ananthakrishnan
2. Vasopressin Inactivation
Jonathan Bogan
3. Vasotocin and The Origins of the Oxytocin/Vasopressin Gene Family
Ben Clarke
4. Vasopressin V2 Receptor Ligand Recognition
Martha Citlalli Contreras-Romo And Jose Correa-Basurto
5. Novel Vasopressin Synthetic Analog
Juan Garona
6. Cellular Junctions and Vasopressin
Corinna Gleiser
7. Vasopressin V2 Receptor Stimulates Renin Synthesis
Alexis Gonzalez
8. Vasopressin-Like Neuropeptide Signaling in Insects
Christian Gruber
9. V2 Vasopressin Receptor Mutations
Taroh Iiri
10. The Vasotocinergic System and its Role in the Regulation of Stress in Birds
Wayne Kuenzel
11. Vasopressin Receptor Subtypes and Renal Sodium Transport
Yuri Natochin
12. Amyloid-Like Aggregation of Provasopressin
Martin Spiess
13. Molecular Aspects of Aquaporins
Weidong Wang
14. Vasopressin and Vasopressin Receptors in Brain Edema
Emil Zeynalov
---
Vassopressin, Volume 111, the latest release in the Vitamins and Hormones series, first published in 1943, covers the field of hormone action, vitamin action, X-ray crystal structure, physiology and enzyme mechanisms, with this release focusing on topics relating to hepcidin, bacterial infection, and iron overload, the role of heparan sulfates in hepcidin regulation, hepcidin CDNA and human gene sex hormones, growth factors and hepcidin, HFE gene polymorphisms and hereditary hemochromatosis, hepcidin and il-1beta, hepcidin-ferroportin axis, cardiomyocyte hepcidin, adipocyte iron, leptin and hepcidin, regulators of hepcidin expression, and much more.
Focuses on the newest aspects of hormone action in connection with diseases
Lays the groundwork for the focus of new chemotherapeutic targets
Represents reviews on emerging areas in hormone action, cellular regulators and signaling pathways
Intense basic science to the molecular and physiological aspects of a particular disease state. The audience includes all basic scientists and clinicians interested in the focus of a given volume
---
No. of pages:

300
Language:

English
Copyright:

© Academic Press

2019
Published:

1st August 2019
Imprint:

Academic Press
Hardcover

ISBN:

9780128188583
---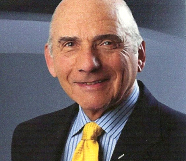 Dr. Gerald Litwack obtained M.S. and PhD degrees from the University of Wisconsin Department of Biochemistry and remained there for a brief time as a Lecturer on Enzymes. Then he entered the Biochemical Institute of the Sorbonne as a Fellow of the National Foundation for Infantile Paralysis. He next moved to Rutgers University as an Assistant Professor of Biochemistry and later as Associate Professor of biochemistry at the University of Pennsylvania Graduate School of Medicine. After four years he moved to the Temple University School of Medicine as Professor of Biochemistry and Deputy Director of the Fels Institute for Cancer Research and Molecular Biology, soon after, becoming the Laura H. Carnell Professor. Subsequently he was appointed chair of Biochemistry and Molecular Pharmacology at the Jefferson Medical College as well as Vice Dean for Research and Deputy Director of the Jefferson Cancer Institute and Director of the Institute for Apoptosis. Following the move of his family, he became a Visiting Scholar at the Department of Biological Chemistry of the Geffen School of Medicine at UCLA and then became the Founding Chair of the Department of Basic Sciences at the Geisinger Commonwealth School of Medicine, becoming Professor of Molecular and Cellular Medicine and Associate Director of the Institute for Regenerative Medicine at the Texas A&M Health Science Center as his final position. During his career he was a visiting scientist at the University of California, San Francisco and Berkeley, Courtauld Institute of Biochemistry, London and the Wistar Institute. He was appointed Emeritus Professor and/or Chair at Rutgers University, Thomas Jefferson University and the Geisinger Commonwealth School of Medicine. He has published more than 300 scientific papers, authored three textbooks and edited more than sixty-five books. Currently he lives with his family and continues his authorship and editorial work in Los Angeles.
Affiliations and Expertise
Toluca Lake, North Hollywood, California, USA
Tax Exemption
We cannot process tax exempt orders online. If you wish to place a tax exempt order please
contact us
.