Omics Technologies and Bio-engineering
1st Edition
Volume 2: Towards Improving Quality of Life
Editors:
Debmalya Barh
Vasco Azevedo
Hardcover ISBN: 9780128158708
eBook ISBN: 9780128158715
Published Date: 2nd March 2018
Secure Checkout
Personal information is secured with SSL technology.
Free Shipping
Free global shipping
No minimum order.
---
Omics Technologies and Bio-Engineering: Towards Improving Quality of Life, Volume 2 is a unique reference that brings together multiple perspectives on omics research, providing in-depth analysis and insights from an international team of authors. The book delivers pivotal information that will inform and improve medical and biological research by helping readers gain more direct access to analytic data, an increased understanding on data evaluation, and a comprehensive picture on how to use omics data in molecular biology, biotechnology and human health care.
Covers various aspects of biotechnology and bio-engineering using omics technologies
Focuses on the latest developments in the field, including biofuel technologies
Provides key insights into omics approaches in personalized and precision medicine
Provides a complete picture on how one can utilize omics data in molecular biology, biotechnology and human health care
Professionals and students in biotechnology and across the life sciences, particularly systems/synthetic biologists, molecular biologists, and biochemists
MICROBIAL, PLANT AND AGRI BT
26. Microbial Omics: Applications in biotechnology
27. Omics approaches in viral biotechnology: towards understanding the viral diseases, prevention, therapy, and other applications in human betterments
28. Algal biotechnology: An update from industrial and medical point of view
29. Omics approaches in fungal biotechnology: Industrial and medical point of view
30. Genetic engineering for plant transgenesis: focus to farmaceuticals
31. Agricultural biotechnology: Engineering plants for improved productivity and quality
32. Functional food biotechnology: The use of native and genetically engineered Lactic acid bacteria
33. Omics and edible vaccines
34. Plant metabolic engineering
35. Biocontrol technology: eco-friendly approaches for sustainable agriculture
36. Bio-engineering towards fighting against superbugs
37. Nanotechnology in bio-engineering: Transmogrifying plant biotechnology
INDUSTRY AND ENV BIOTECH
38. Techniques in biotechnology: essential for industrial applications
39. Omics approaches in industrial biotechnology and bioprocess engineering
40. Omics approaches and applications in dairy and food process technology
41. Omics approaches in enzyme discovery and engineering
42. Biomedical engineering: the recent trends
43. Omics approaches in biofuel technologies: toward cost effective eco-friendly and renewable energy
44. Omics based bioengineering in environmental biotechnology
No. of pages:

420
Language:

English
Copyright:

© Academic Press

2018
Published:

2nd March 2018
Imprint:

Academic Press
Hardcover

ISBN:

9780128158708
eBook

ISBN:

9780128158715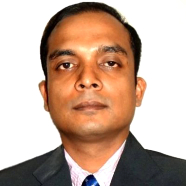 M.Sc. (Applied Genetics), M.Tech. (Biotechnology), M.Phil. (Biotechnology), Ph.D. (Biotechnology), Ph.D. (Bioinformatics), Post-Doc (Bioinformatics), PGDM, is honorary Principal Scientist at Institute of Integrative Omics and Applied Biotechnology (IIOAB), India- a virtual global platform of multidicipliary research and advocacy. He is blended with both academic and industrial research and has more than 12 yrs bioinformatics and personalized diagnostic/ medicine Industry experience where his main focus is to translate academic research into high value commercial products for common mans' reach. He has published more than 150 articles in reputed international journals and has edited 15 cutting-edge omics related reference books published by Taylor& Francis, Springer, Elsevier etc. He has also co-authored 30+ book chapters. Dr. Barh also frequently reviewes articles for Nature publications, Elsevier, BMC Series, PLoS One etc like international Journals. Due to his significant contribution in the field; he has been recognized by Who's Who in the World and Limca Book of Records.
Affiliations and Expertise
Centre for Genomics and Applied Gene Technology, Institute of Integrative Omics and Applied Biotechnology, Nonakuri, Purba Medinipur, India
Vasco Azevedo is graduated from veterinary school of the Federal University of Bahia in 1986. He obtained his Master (1989) and Ph.D. (1993) degrees in microbial genetics from Institut National Agronomique Paris-Grignon (INAPG) and Institut National de la Recherche Agronomique (INRA), France, respectively. He did his Post-doctoral research (1994) at Department of Microbiology, School of Medicine, University of Pennsylvania. USA. Since 1995, he is a Professor at Federal University of Minas Gerais (UFMG), Brazil. In 2004, Prof. Azevedo won the Livre-docência contest at the University of São Paulo, which is considered the best university in Brazil. Livre-docência is a degree awarded by the Higher Education Department of Brazil through a public examination open only to the doctoral degree holders and is a recognition to a superior quality of teaching and research. In 2017, Prof. Azevedo defended his third thesis to become a Doctorate in Bioinformatics from the UFMG. He is a also a Fellow of Brazilian Academy of Sciences. He has published 380 research articles, 3 books, and 29 book chapters. Prof. Azevedo is expert in bacterial genetics, genomics, transcriptome, proteomics, and development of new vaccines and diagnostics against infectious diseases. He is pioneer in genetics of Lactic Acid Bacteria and Corynebacterium pseudotuberculosis in Brazil.
Affiliations and Expertise
Professor, Institute of Biological Sciences, Federal University of Minas Gerais (UFMG), Brazil
Tax Exemption
We cannot process tax exempt orders online. If you wish to place a tax exempt order please
contact us
.