Nutritional And Therapeutic Interventions For Diabetes and Metabolic Syndrome
1st Edition
Editors:
Debasis Bagchi
Sreejayan Nair
Hardcover ISBN: 9780123850836
eBook ISBN: 9780123850843
Published Date: 31st January 2012
---
Diabetes mellitus affects approximately 20 million people in the US, or nearly 7% of the population. It is expected to increase by 70% within the next 25 years, and numerous epidemiologic studies have demonstrated that type 2 diabetes increases the risk of cardiovascular morbidity and mortality. It is estimated to cost over $92 billion in health care costs and lost productivity. The increased risk is due to the detrimental vascular effects of prolonged exposure to a hyperglycemic, oxidant-rich environment yielding associated cardiovascular risk factors: atherosclerosis, hypertension and clotting abnormalities. Hypertension and dyslipidemia in diabetic patients produces substantial decreases in cardiovascular and microvascular diseases.
Nutritional and Therapeutic Interventions for Diabetes and Metabolic Syndrome provides an overview of the current epidemic, outlines the consequences of this crisis and lays out strategies to forestall and prevent diabetes, obesity and other intricate issues of metabolic syndrome. The contributing experts from around the world give this book relevant and up-to-date global approaches to the critical consequences of metabolic syndrome and make it an important reference for those working with the treatment, evaluation or public health planning for the effects of metabolic syndrome and diabetes.
Scientific discussion of the epidemiology and pathophysiology of the relationship between diabetes and metabolic syndrome
Includes coverage of Pre-diabetes conditions plus both Type I and Type II Diabetes
Presents both prevention and treatment options
Nutritionist researchers and practitioners, food microbiologists and toxicologists, and pharmacologists, public health officials, health professionals, endocrinologists, nurses and general practitioners
Dedication
Preface
Contributors
SECTION I. Epidemiology and Overview
Chapter 1. Type 1 Diabetes Mellitus
Introduction
Definition
Epidemiology
Pathophysiology
Diagnosis
Clinical Presentation
Management
Comorbidities
Complications
Prevention and Intervention Trials
Chapter 2. Overview of Type 2 Diabetes
Definition and Diagnostic Criteria
Epidemiology of Type 2 Diabetes and Its Complications
Genetic Risk Factors for Type 2 Diabetes
Risk Factors and Screening for Type 2 Diabetes
Diabetes in Pregnancy: Implications for Mother and Offspring
Evidence for Metabolic Programming of Diabetes in Early Life
Early Intervention in Type 2 Diabetes
Clinical Management of Type 2 Diabetes
Treatment Guidelines
Nutrition and Lifestyle Intervention
Pharmacological Treatments
Bariatric Surgery
Economic Impact of Type 2 Diabetes
Future Directions
Chapter 3. Pathogenesis of Type 2 Diabetes—A Comprehensive Analysis
Introduction
Genetics of Type 2 Diabetes
Maintenance of Normal Glucose Homeostasis
Impaired Glucose Homeostasis in Patients with Type 2 Diabetes
Mechanistic Actions Which Lead to Progressive β-Cell Failure and Type 2 Diabetes
Summary
Chapter 4. Managing the Broad Spectrum of Type 2 Diabetes
Introduction
Evolving Pathophysiology of Type 2 Diabetes
Altering The Progression of Type 2 Diabetes
Need for Early Intervention
Aggressive Management After Diagnosis
How Low Do We Go for Glycemic Control?
Treatment Options
Self-Management Education
Lifestyle Modification
Meal Planning
Physical Activity
Pharmacological Treatment
When to Adjust Treatment
Initiating Insulin Therapy
Insulin Delivery Devices
Conclusions
No. of pages:

544
Language:

English
Copyright:

© Academic Press

2012
Published:

31st January 2012
Imprint:

Academic Press
eBook

ISBN:

9780123850843
Hardcover

ISBN:

9780123850836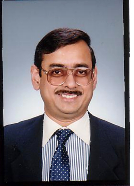 Debasis Bagchi, PhD, MACN, CNS, MAIChE, received his Ph.D. in Medicinal Chemistry in 1982. He is a Professor in the Department of Pharmacological and Pharmaceutical Sciences at the University of Houston College of Pharmacy, Houston, TX, and Chief Scientific Officer at Cepham Research Center, Piscataway, NJ, Adjunct Faculty in Texas Southern University, Houston, TX. He served as the Senior Vice President of Research & Development of InterHealth Nutraceuticals Inc, Benicia, CA, from 1998 till Feb 2011, and then as Director of Innovation and Clinical Affairs, of Iovate Health Sciences, Oakville, ON, till June 2013. Dr. Bagchi received the Master of American College of Nutrition Award in October 2010. He is the Past Chairman of International Society of Nutraceuticals and Functional Foods (ISNFF), Past President of American College of Nutrition, Clearwater, FL, and Past Chair of the Nutraceuticals and Functional Foods Division of Institute of Food Technologists (IFT), Chicago, IL. He is serving as a Distinguished Advisor on the Japanese Institute for Health Food Standards (JIHFS), Tokyo, Japan. Dr. Bagchi is a Member of the Study Section and Peer Review Committee of the National Institutes of Health (NIH), Bethesda, MD. Dr. Bagchi has 315 papers in peer reviewed journals, 27 books and 18 patents. Dr. Bagchi is also a Member of the Society of Toxicology, Member of the New York Academy of Sciences, Fellow of the Nutrition Research Academy, and Member of the TCE stakeholder Committee of the Wright Patterson Air Force Base, OH. Dr. Bagchi is the Associate Editors of the Journal of Functional Foods, Journal of the American College of Nutrition, and Archives of Medical and Biomedical Research, and also serving as Editorial Board Member of numerous peer reviewed journals, including Antioxidants & Redox Signaling, Cancer Letters, Toxicology Mechanisms and Methods, The Original Internist, and other peer reviewed journals.
Affiliations and Expertise
Department of Pharmacological and Pharmaceutical Sciences, University of Houston College of Pharmacy, TX, USA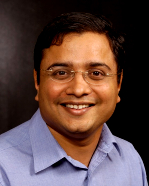 Dr. Sreejayan Nair is a Professor of Pharmacology and the Associate Dean for Research in the School of Pharmacy, College of Health Sciences, University of Wyoming. He also serves as the Director of the interdisciplinary Biomedical Sciences Graduate Program in the University of Wyoming. Dr. Nair earned his bachelors, masters and PhD degree in Pharmaceutical Sciences from the College of Pharmaceutical Sciences, Manipal, India. He received his post-doctoral trainings at the Department of Medicine-II, Ludwig Maximillians University, Klinikum Grosshadern, Munich, Germany, and at the Department of Physiology, University of Tennessee Health Sciences Center, Memphis, TN. His research interests are diabetes and cardiovascular disease. He has published over 75 research papers in peer-reviewed journals and presented at various national and international conferences. His research has been funded by the American Heart Association, American Diabetes Association, and the National Institutes of Health. He has co-edited three books related to diabetes and cardiovascular disease. He is a Fellow of the American College of Nutrition.
Affiliations and Expertise
School of Pharmacy, University of Wyoming, Laramie, WY, USA