New and Future Developments in Microbial Biotechnology and Bioengineering
1st Edition
Penicillium System Properties and Applications
Editors:
Vijai Gupta
Susana Rodriguez-Couto
eBook ISBN: 9780444635129
Hardcover ISBN: 9780444635013
Published Date: 13th September 2017
---
New and Future Developments in Microbial Biotechnology and Bioengineering: Penicillium System Properties and Applications covers important research work on the applications of penicillium from specialists from an international perspective. The book compiles advancements and ongoing processes in the penicillium system, along with updated information on the possibilities for future developments. All chapters are derived from current peer reviewed literature as accepted by the international scientific community.
These important fungi were found to secrete a range of novel enzymes and other useful proteins, and are still being extensively studied and improved for specific use in the food, textile, pulp and paper, biocellulosic ethanol production and other industries. The book caters to the needs of researchers/academicians dealing with penicillium spp. related research and applications, outlining emerging issues on recent advancements made in the area of research and its applications in bioprocess technology, chemical engineering, molecular taxonomy, biofuels/bioenergy research and alternative fuel development.
In addition, the book also describes the identification of useful compound combinations/enzyme cocktails and the fermentation conditions required to obtain them at an industrial scale. Finally, the book provides updated information on the best utilization of these fungi as a natural tool to meet the next challenges of biotechnology.
Compiles the latest developments and current studies in the penicillium system
Contains chapters contributed by top researchers with global appeal
Includes current applications in bioindustry and lists future potential applications of these fungi species
Identifies future research needs for these important fungi, including the best utilization of them as a natural tool to meet the next challenges of biotechnology
Bioengineers, Biochemical Engineers, Biochemists, Biotechnologists, food technologists, enzymologists, and related Professionals/ researchers. Graduate and postgraduate students, researchers and microbiologists, mycologists
I: Penicillium: Biology to biotechnology
1. Biodiversity of the Genus Penicillium in Different Habitats
2. Understanding the Diversity of Penicillium using Next-Generation Sequencing
II: Secondary metabolism
3. Secondary Metabolism and Antimicrobial Metabolites of Penicillium
4. Recent Advancements on the Role of Biologically Active Secondary Metabolites from Aspergillus
III: Tools
5. Molecular Techniques to Register and Commercialize a Penicillium rubens Strain as a Biocontrol Agent
IV: Applications
6.
Penicillium
Enzymes for the Saccharification of Lignocellulosic Feedstocks
7. Beta-Glucosidase from Penicillium
8. Molecula Mechanism of Cellulase Production
9. Penicillium Enzymes for the Food Industries
10. Penicillium: A Fungus in the Wine and Beer Industries
11. Penicillium Enzymes for the Textile Industry

12. Metabolic Diversity of Penicilliun
13. Biosynthesis of Nanoparticles by Penicillium and their Medical Applications
14. Role of
Penicillium
Species in Bioremediation
15. Diversity and Applications of Penicillium spp. in Plant-Growth Promotion
16. Usefulness of Penicillium in Enhancing Plants Resistance to Abiotic Stresses: An Overview
No. of pages:

474
Language:

English
Copyright:

© Elsevier

2018
Published:

13th September 2017
Imprint:

Elsevier
eBook

ISBN:

9780444635129
Hardcover

ISBN:

9780444635013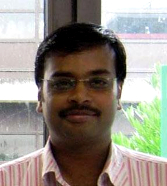 Dr. Vijai Kumar Gupta is Senior Scientist, ERA Chair of Green Chemistry at the Department of Chemistry and Biotechnology, Tallinn University of Technology, Estonia. He is one of the leading experts in the field of microbial biology and biotechnology. Dr. Gupta has been honoured with many awards in his career including the prestigious Indian ICAR Senior Research Fellowship and Indian Young Scientist Award for his advanced research achievements in the field of fungal biology and biotechnology. He is editor of several scientific journals and has authored and edited many publications.
Affiliations and Expertise
Department of Chemistry and Biotechnology, Tallinn University of Technology, Estonia.
Prof. Dr. Susana Rodríguez-Couto graduated in Chemistry at the University of Santiago de Compostela in 1992 and obtained her doctorate in Chemistry in 1999 from the University of Vigo. He worked at the University of Santiago de Compostela as a research associate, at the University of Vigo as an associate professor and as an Isidro Parga Pondal senior researcher and at Rovira i Virgili University (Tarragona) as a Ramón y Cajal senior researcher. She has also worked as an invited researcher at the Institute from Environmental Technology, Graz University of Technology (Austria) and at the Department of Biological Engineering, University of Minho (Portugal). Since January 2009, she holds a permanent position as an Ikerbasque (Basque Foundation for Science) Research Professor at the Water & Health Division of Ceit-IK4 (Donostia-San Seabastian, Spain). Her main achievements are the development of methods for enzymatic complex production by cultivation of different white-rot fungi under solid-state fermentation conditions and the efficient application of these enzymatic complexes to the decomposition of xenobiotic compounds, the design of different solid-state bioreactors and the design of enzymatic bioreactors. Non-confidential results have led to more than 110 international papers in outstanding journals (h index 35), 76 communications at both national and international conferences, 14 chapters in books and 2 books. She is also editor and member of the editorial board of several international journals.
Affiliations and Expertise
CEIT-IK4 Research Alliance, Spain
Tax Exemption
We cannot process tax exempt orders online. If you wish to place a tax exempt order please
contact us
.