Neurogenetics, Part II, Volume 148
1st Edition
Series Volume Editors:
Daniel H. Geschwind
Henry L. Paulson
Christine Klein
Hardcover ISBN: 9780444640765
eBook ISBN: 9780444640772
Published Date: 29th January 2018
Secure Checkout
Personal information is secured with SSL technology.
Free Shipping
Free global shipping
No minimum order.
---
Section V. Dementias
26. The genetic landscape of Alzheimer disease
27. Frontotemporal dementia
28. The genetics of dementia with Lewy bodies
29. Prion disease
Section VI. Paroxysmal Disorders
30. Genetics of epilepsy
31. Genetics of migraine
32. Periodic paralysis
33. Episodic ataxias
34. Disorders of sleep and circadian rhythms
Section VII. Neuromuscular Disorders
35. Facioscapulohumeral muscular dystrophy
36. The genetics of congenital myopathies
37. Genetic basis and phenotypic features of congenital myasthenic syndromes
38. Spinal muscular atrophy
39. Emerging understanding of the genotype: Phenotype relationship in amyotrophic lateral sclerosis
40. Spinal and bulbar muscular atrophy
41. Hereditary spastic paraplegia
42. Neuropathy
Section VIII. Diseases of White Matter and Demyelination
43. The spectrum of adult-onset heritable white matter disorders
44. Alexander disease
45. Neurogenetics of Pelizaeus-Merzbacher disease
46. Multiple sclerosis
Section IX. Cerebrovascular Diseases
47. CADASIL
Section X. Major Adult Psychiatric Disorders
48. Neuroepigenetics and addiction
49. Genetic susceptibility in obsessive-compulsive disorder
Section XI. Cancer and Phakomatoses
50. Brain cancer genomics and epigenomics
51. Neurofibromatosis type 1
52. Tuberous sclerosis complex
53. Von Hippel-Lindau disease and Sturge-Weber syndrome
---
Neurogenetics, Part II, Volume 148, the latest release in the Handbook of Clinical Neurology, provides the latest information on the genetic methodologies that are having a significant impact on the study of neurological and psychiatric disorders. Using genetic science, researchers have identified over 200 genes that cause or contribute to neurological disorders. Still an evolving field of study, defining the relationship between genes and neurological and psychiatric disorders is expected to dramatically grow in scope. Part II builds on the foundation of Part I, expanding the coverage to dementias, paroxysmal disorders, neuromuscular disorders, white matter and demyelination diseases, cerebrovascular diseases, adult psychiatric disorders and cancer and phacomatoses.
Contains comprehensive coverage of neurogenetics
Details the latest science and its impact on our understanding of neurological, psychiatric disorders
Presents a focused reference for clinical practitioners and the neuroscience/neurogenetics research community
Neuroscience researchers, clinical neurologists, clinical psychologists, genetics researchers
---
No. of pages:

480
Language:

English
Copyright:

© Elsevier

2018
Published:

29th January 2018
Imprint:

Elsevier
Hardcover

ISBN:

9780444640765
eBook

ISBN:

9780444640772
---
About the
Series Volume Editors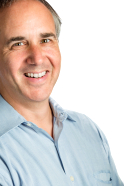 Daniel H. Geschwind Series Volume Editor
Dr. Geschwind is the Gordon and Virginia MacDonald Distinguished Professor of Human Genetics, Neurology and Psychiatry at UCLA. In his capacity as Senior Associate Dean and Associate Vice Chancellor of Precision Health, he leads the Institute for Precision Health at UCLA. His laboratory has pioneered the application of systems biology methods in neurologic and psychiatric disease, describing multiple disease-causing genes and disease mechanisms in the book "Neurodevelopmental and Neurodegenerative Diseases." Dr. Geschwind has put considerable effort into fostering large-scale collaborative patient resources for genetic research and data sharing in autism research. He has served on numerous scientific advisory boards, including the Faculty of 1000 Medicine, the Executive Committee of the American Neurological Association, the Scientific Advisory Board for the Allen Institute for Brain Science, the NIMH Advisory Council and the NIH Council of Councils. He has published over 400 papers and serves on the editorial boards of Cell, Neuron and Science. He has received several awards for his laboratory's work and leadership including the Ruane Prize from the Brain and Behavior Foundation in 2013 and the Derek Denny-Brown Neurological Scholar Award from the American Neurological Association (ANA) in 2004. He is an elected Member of the American Association of Physicians and the National Academy of Medicine.
Affiliations and Expertise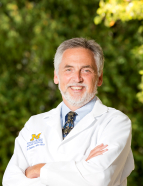 Henry L. Paulson Series Volume Editor
Dr. Henry Paulson is the Lucile Groff Professor of Neurology for Alzheimer's Disease and Related Disorders in the Department of Neurology at the University of Michigan. Dr. Paulson joined the U-M faculty in 2007, where he directs the programs in neurodegenerative diseases, the Michigan Alzheimer's Disease Center and co-directs the University of Michigan Protein Folding Diseases Initiative. Dr. Paulson received his MD and PhD from Yale University in 1990, then completed a neurology residency and neurogenetics/movement disorders fellowships at the University of Pennsylvania. From 1997 to 2007, he was on the Neurology faculty at the University of Iowa. Dr. Paulson's research and clinical interests concern the causes and treatment of age-related neurodegenerative diseases, with a focus on hereditary ataxias, polyglutamine diseases, and frontotemporal dementia. Dr. Paulson serves on the scientific advisory boards of numerous disease-related national organizations, and is past-Chair of the Board of Scientific Counselors at the National Institute for Neurological Disorders and Stroke at the National Institutes of Health.
Affiliations and Expertise
Lucile Groff Professor of Neurology for Alzheimer's Disease and Related Disorders, Department of Neurology, University of Michigan Health System, Ann Arbor, MI, USA
Christine Klein Series Volume Editor
Dr. Christine Klein is a Professor of Neurology and Neurogenetics. She studied medicine in Hamburg, Heidelberg, Luebeck (1988-1994), and London (with Dr. N.P. Quinn in 1994/1995). She moved to Boston from 1997-1999 for a fellowship in Molecular Neurogenetics under the mentorship of Dr. X.O. Breakefield. Dr. Klein completed her neurology training at Luebeck University with Dr. D. Koempf in 2004, followed by a series of summer sabbaticals in movement disorders with Dr. A.E. Lang in Toronto, Canada in 2004-2015. She was appointed Lichtenberg Professor at the Department of Neurology of Luebeck University in 2005, where her research has focused on the clinical and molecular genetics of movement disorders and its functional consequences. In 2009, Dr. Klein has been awarded a Schilling Section of Clinical and Molecular Neurogenetics at the University of Luebeck and has become Director of the newly founded Institute of Neurogenetics in 2013. Dr. Klein has published over 400 scientific papers and is the 2008 recipient of the Derek Denny-Brown Award of the American Neurological Association. She is an Associate Editor of 'Annals of Neurology' and of 'Movement Disorders'. She has served as chair of the Congress Scientific Program Committee of the 2016/2017 Annual Congresses of the International Parkinson and Movement Disorder Society and is President-Elect of the German Neurological Society.
Affiliations and Expertise
Schilling Professor of Neurogenetics, Director of the Institute of Neurogenetics, University of Lübeck, Lübeck, Germany
Tax Exemption
We cannot process tax exempt orders online. If you wish to place a tax exempt order please
contact us
.