Naturally Occurring Bioactive Compounds, Volume 3
1st Edition
Series Volume Editors:
Mahendra Rai
Maria Carpinella
Hardcover ISBN: 9780444522412
eBook ISBN: 9780080464923
Imprint: Elsevier Science
Published Date: 25th September 2006
---
Preface
List of contributors Natural compounds as antioxidant and moulting inhibitors can play a role as a model
for search of new botanical pesticides Pesticides Based on Plant Essential Oils: From Traditional Practice to Commercialization Natural substrates and Inhibitors of Multidrug Resistant Pumps (MDRs) redefine the plant
antimicrobials Rational Design of Multifunctional Anti-Salmonella Agents Based on Natural Products Role of Melia azedarach L. (Meliaceae) for the control of insect and acari: Present status and future prospects
Bioactivity of Fabaceous Plants Against Food-borne and Plant Pathogens: Potentials and
Limitations Screening of Plants Against Fungi Affecting Crops and Stored Foods Opportunities and potentials of botanical extracts and products for management of insect
pests in cruciferous vegetables The Potential for Using Neem (Azadirachta indica A. Juss) Extracts for Pine Weevil Management in Temperate Forestry Plant Allelochemicals in Thrips Control Strategies Importance of plant secondary metabolites for protection against insects and microbial infections Naturally Occurring House Dust Mites Control Agents: Development and Commercialization The search for plant-derived compounds with antifeedant activity An overview of the antimicrobial properties of mexican medicinal plants Promissory botanical repellents/deterrents for managing two key tropical insect pests, the whitefly Bemisia tabaci and the mahogany shootborer Hypsipyla grandella Naturally occurring anti-insect proteins: Current status and future aspects Antifungal Natural Products : Assays and Ap
---
This timely book provides an overview of natural products/botanicals used for the management of insect-pest and diseases. It will help readers to update and widen their knowledge about natural products and their bio-activities against plant pathogens. The volume explores activity, chemistry, toxicity and geographic distribution of plants. Discussions concerning the methodology used for the detection of active principles, their mode of action and commercial prospects are of utmost importance and worthy of note.
Focuses on recent achievements in natural bio-actives
Global coverage of natural products / plants
Targets the most important issues of natural botanicals/ biocides
Includes innovative ideas with lucid explanations
Contains specialized chapters, such as, natural control of multi-drug resistant organisms, anti-salmonella agents, natural house-dust-mite control agents, and naturally occurring anti-insect proteins, etc.
Covers research on bioactives: From Lab to Field and Field to Market
Includes eco-friendly and economically viable herbal technology
Phytochemists; Combinatorial Chemists; Pharmacologists; Scientists engaged in Drug discovery and development; Industrial research groups developing drugs from plants; Departments of pharmaceutics; Institutes for Drug Research; Pharmaceutical companies; Manufacturers of herbal and ayurvedic medicines and cosmetic products Manufacturers of natural products
---
No. of pages:

514
Language:

English
Copyright:

© Elsevier Science

2006
Published:

25th September 2006
Imprint:

Elsevier Science
eBook

ISBN:

9780080464923
Hardcover

ISBN:

9780444522412
---
About the
Series Volume Editors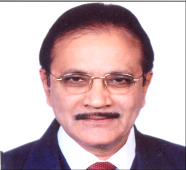 Mahendra Rai Series Volume Editor
Dr Mahendra Rai: Professor and Head of the Department of Biotechnology at Amravati University in Maharashtra, India. He has published 210 research papers, more than 100 popular articles in Indian and foreign journals and 30 books from reputed publishers like Elsevier, Springer, CRC, Taylor and Francis and Scientific Publisher. He is a member of several scientific societies and has been a national Scholar for five years. He has received several prestigious awards, including the father T.A. Mathias award (1989) from the All India Association for Christian Higher Education, and the Medini award (1999) from the Department of Environment and Forest, Government of India. He also received SERC visiting fellowship by Department of Science and Technology (1996), INSA visiting fellowship by Indian National Science Academy (1998) and TWAS-UNESCO Associateship (2002), Italy. Dr. Rai serves as a referee for 20 international journals and is a member of editorial board of ten national and international journals. He has approximately three decades of teaching and research experience. The main focus of his research is plant and nanobased bioactives against human pathogenic microbes.
Affiliations and Expertise
Professor and Head, Department of Biotechnology, Amravati University, Maharashtra, India
Maria Carpinella Series Volume Editor
Affiliations and Expertise
Fine Chemicals and Natural Products Laboratory, School of Chemistry, Catholic University of Cordob, Argentina