Molecular Biology
2nd Edition
Authors:
David Clark
Nanette Pazdernik
Hardcover ISBN: 9780123785947
eBook ISBN: 9780123785954
Published Date: 13th February 2012
---
The last quarter of the 20th century saw major scientific revolutions in genetics and computer technology. The second edition of Molecular Biology, winner of a 2013 Texty Award from the Text and Academic Authors Association, reflects this massive surge in our understanding of the molecular foundations of genetics. In order to understand where these technological advances are heading, there needs to be a basic understanding of how living organisms function at a molecular level. This volume effectively introduces basic concepts followed by more specific applications as the text evolves. With the addition of Cell Press articles, the content is tied to current topics in the scientific community.
NEW: "Focus On Relevant Research" sections integrate primary literature from Cell Press and focus on helping the student learn how to read and understand research to prepare them for the scientific world.
NEW: Academic Cell Study Guide features all articles from the text with concurrent case studies to help students build foundations in the content while allowing them to make the appropriate connections to the text.
NEW: Animations provided include topics in protein purification, transcription, splicing reactions, cell division and DNA replication and SDS-PAGE
Updated chapters on Genomics and Systems Biology, Proteomics, Bacterial Genetics and Molecular Evolution and RNA
Updated ancillary package includes flashcards, online self quizzing, references with links to outside content and PowerPoint slides with images.
Fully revised art program
Undergraduate students taking a course in Molecular Biology; upper-level students studying Cell Biology, Microbiology, Genetics, Biology, Pharmacology, Biotechnology, Biochemistry and Agriculture
Dedication
Preface to second edition
Acknowledgements
UNIT 1. Basic Chemical and Biological Principles
Chapter 1. Cells and Organisms
1 What Is Life?
2 Living Creatures Are Made of Cells
3 Eubacteria and Archaea Are Genetically Distinct
4 Eukaryotic Cells Are Subdivided into Compartments
5 The Diversity of Eukaryotes
6 Haploidy, Diploidy, and the Eukaryote Cell Cycle
7 Organisms Are Classified
8 Some Widely-Studied Organisms Serve as Models
9 Basic Characteristics of a Model Organism
10 Purifying DNA from Model Organisms
11 Viruses Are Not Living Cells
12 Bacterial Viruses Infect Bacteria
13 Human Viral Diseases Are Common
14 A Variety of Subcellular Genetic Entities Exist
Chapter 2. Basic Genetics
1 Gregor Mendel, The Father of Classical Genetics
2 Genes Determine Each Step in Biochemical Pathways
3 Mutants Result from Alterations in Genes
4 Phenotypes and Genotypes
5 Chromosomes Are Long, Thin Molecules That Carry Genes
6 Dominant and Recessive Alleles
7 Genes from Both Parents Are Mixed by Sexual Reproduction
8 Neighboring Genes Are Linked During Inheritance Unless the DNA Recombines
9 Identifying Genes that Cause Human Diseases
Chapter 3. DNA, RNA, and Protein
1 History of DNA as the Genetic Material
2 Nucleic Acid Molecules Carry Genetic Information
3 Chemical Structure of Nucleic Acids
4 Double-Stranded DNA Forms a Double Helix
5 Constituents of Chromosomes
6 The Central Dogma Outlines the Flow of Genetic Information
7 Ribosomes Read the Genetic Code
8 Various Classes of RNA Have Different Functions
9 Proteins Carry Out Many Cell Functions
Chapter 4. Genomes and DNA
1 Genome Organization
2 Repeated Sequences Are a Feature of Eukaryotic DNA
3 Palindromes, Inverted Repea
No. of pages:

928
Language:

English
Copyright:

© Academic Cell

2013
Published:

13th February 2012
Imprint:

Academic Cell
eBook

ISBN:

9780123785954
Hardcover

ISBN:

9780123785947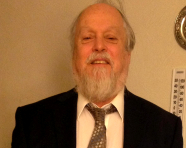 David P. Clark did his graduate work on bacterial antibiotic resistance to earn his Ph.D. from Bristol University, in the West of England. During this time, he visited the British Government's biological warfare facility at Porton Down and was privileged to walk inside the (disused) Black Death fermenter. He later crossed the Atlantic to work as a postdoctoral researcher at Yale University and then the University of Illinois. David Clark recently retired from teaching Molecular Biology and Bacterial Physiology at Southern Illinois University which he joined in 1981. His research into the Regulation of Alcohol Fermentation in E. coli was funded by the U.S. Department of Energy, from 1982 till 2007. From 1984-1991 he was also involved in a project to use genetically altered bacteria to remove contaminating sulfur from coal, jointly funded by the US Department of Energy and the Illinois Coal Development Board. In 1991 he received a Royal Society Guest Research Fellowship to work at Sheffield University, England while on sabbatical leave. He has supervised 11 master's and 7 PhD students and published approximately 70 articles in scientific journals. He has written or co-authored several textbooks, starting with Molecular Biology Made Simple and Fun (with Lonnie Russell; (Cache River Press, First edition, 1997) which is now in its fourth edition. Other books are Molecular Biology and Biotechnology (both published by Elsevier) He recently wrote a popular science book, Germs, Genes, & Civilization: How Epidemics Shaped Who We Are Today (2010, Financial Times Press/Pearson). David is unmarried, but his life is supervised by two cats, Little George and Mr Ralph.
Affiliations and Expertise
Southern Illinois University, Carbondale, Illinois, USA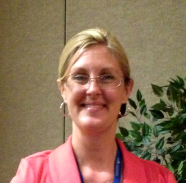 Nanette J. Pazdernik, Ph.D. is a co-author of Biotechnology, 2nd edition and Molecular Biology, 2nd edition, with Dr. David Clark. The second edition of Molecular Biology won a Texty award from the Textbook and Academic Authors Association in 2013. She has also authored an on-line study guide to accompany the update edition of Molecular Biology. She has taught courses in General Biology, Genetics, as well as Anatomy and Physiology at Southwestern Illinois College, McKendree University, and Harris-Stowe University. She received her BA in Biology from Lawrence University in Appleton, Wisconsin, in 1990 and her PhD in Molecular, Cellular, Developmental Biology and Genetics from the University of Minnesota in 1996. Her doctoral thesis studied how alterations in the structure of lactose permease affect its ability to transport sugar across the membrane of E. coli. Following her degrees, she investigated the IL-1 and TNF signal transduction pathways that control apoptosis and immunity at Indiana University School of Medicine. She has most recently studied the various molecules that maintain the stem cell fate in C. elegans at Washington University School of Medicine in St. Louis, MO. She is married and the mother of three children, ages 15, 12, and 8, which always make her realize the role biology plays in personality and development!
Affiliations and Expertise
Washington University School of Medicine, St. Louis, Missouri, USA
2013 Textbook Excellence Awards (Texty), Text and Academic Authors Association
"This second edition of the text is accompanied by an online study guide, which contains useful material including review questions, and references to relevant articles. I would highly recommend this informative, well-presented book to students and researchers seeking sound and practical updated knowledge in molecular biology."--Science Progress, vol 95, issue 2, 2012
"This molecular biology textbook from Clark and Pazdernik is geared toward upper-level undergraduate and beginning graduate students. The book is written with a preference for breadth over depth, beginning with several chapters to cover the basics for students with a non-molecular background in biology and continuing on in survey fashion to the topics of genomics research, RNA and protein function, gene expression, subcellular life-forms, and DNA alteration."--Reference & Research Book News, October 2013
"This book reflects the massive surge in our understanding of the molecular foundations of genetics. In order to understand where these technological advances are heading, there needs to be a basic understanding of how living organisms function at a molecular level. Molecular Biology, 2e, effectively introduces basic concepts followed by more specific applications as the text evolves."--ANTICANCER RESEARCH 33: 745-746 (2013), February 2013
"This comprehensive text gives students and researchers a sound and practical knowledge of molecular biology. Consisting of 28 lucidly written chapters, this book presents basic concepts, recent updates, methodological principles and applications in this central biology discipline. The authors have adopted an interesting pedagogic approach to ensure smooth delivery of the presented information. This involved the use of nicely-designed meaningful illustrations, highlighting key concepts in each chapter, and raising review and conceptual questions. There is