Modern Embedded Computing
1st Edition
Designing Connected, Pervasive, Media-Rich Systems
Authors:
Peter Barry
Patrick Crowley
Paperback ISBN: 9780123914903
eBook ISBN: 9780123944078
Published Date: 27th January 2012
---
Modern embedded systems are used for connected, media-rich, and highly integrated handheld devices such as mobile phones, digital cameras, and MP3 players. All of these embedded systems require networking, graphic user interfaces, and integration with PCs, as opposed to traditional embedded processors that can perform only limited functions for industrial applications. While most books focus on these controllers, Modern Embedded Computing provides a thorough understanding of the platform architecture of modern embedded computing systems that drive mobile devices.
The book offers a comprehensive view of developing a framework for embedded systems-on-chips. Examples feature the Intel Atom processor, which is used in high-end mobile devices such as e-readers, Internet-enabled TVs, tablets, and net books. Beginning with a discussion of embedded platform architecture and Intel Atom-specific architecture, modular chapters cover system boot-up, operating systems, power optimization, graphics and multi-media, connectivity, and platform tuning. Companion lab materials compliment the chapters, offering hands-on embedded design experience.
Learn embedded systems design with the Intel Atom Processor, based on the dominant PC chip architecture. Examples use Atom and offer comparisons to other platforms
Design embedded processors for systems that support gaming, in-vehicle infotainment, medical records retrieval, point-of-sale purchasing, networking, digital storage, and many more retail, consumer and industrial applications
Explore companion lab materials online that offer hands-on embedded design experience
Students in computer architecture, electrical engineering, and embedded system design; professional embedded system designers
Dedication
Preface
Foreword
Acknowledgments
PART 1. Principles of Modern Embedded Systems
Chapter 1. Embedded Systems Landscape
What is an Embedded Computer System?
Why is this Transition Inevitable?
What Range of Embedded Systems Exists?
What to Expect from the Rest of this Book
Chapter 2. Attributes of Embedded Systems
Embedded Platform Characteristics
Summary
Chapter 3. The Future of Embedded Systems
Technology Trends
Issues, Applications, and Initiatives
Challenges and Uncertainties
Summary
PART 2. Embedded Systems Architecture and Operation
Chapter 4. Embedded Platform Architecture
Platform Overview
Volatile Memory Technologies
Nonvolatile Storage
Device Interface—High Performance
Universal Serial Bus
Device Interconnect—Low Performance
General-Purpose Input/Output
Power Delivery
Summary
Chapter 5. Embedded Processor Architecture
Basic Execution Environment
Application Binary Interface
Processor Instruction Classes
Exceptions/Interrupts Model
Vector Table Structure
Exception Frame
Masking Interrupts
Acknowledging Interrupts
Interrupt Latency
Memory Mapping and Protection
Memory Management Unit
MMU and Processes
Memory Hierarchy
Intel Atom Microarchitecture (Supplemental Material)
Chapter 6. Embedded Platform Boot Sequence
Multi-Core and Multi-Processor Boot
Boot Technology Considerations
Hardware Power Sequences (the Pre-pre-boot)
RESET: The First Few Steps and a Jump
Early Initialization
AP Processor Initialization
Advanced Initialization
Legacy BIOS and UEFI Framework Software
Cold and Warm Boot
Summary
Chapter 7. Operating Systems Overview
Application Interfa
No. of pages:

552
Language:

English
Copyright:

© Morgan Kaufmann

2012
Published:

27th January 2012
Imprint:

Morgan Kaufmann
eBook

ISBN:

9780123944078
Paperback

ISBN:

9780123914903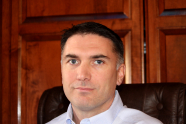 Peter Barry serves as principal engineer in the Intel Embedded & Communications Group. He has worked in the development of embedded systems for over twenty years in Intel, Basic Communications, Nortel Networks and Tellabs, working with processors from Z80, 68K, PowerPC, ARM, XScale and Intel architecture systems. He is an expert in embedded operating systems and embedded platforms, and has developed board support packages for proprietary RTOS, pSOS, VxWorks, WinCE and Linux. He has developed protocol stacks and applications primarily for data communications and telecommunications and industrial applications.
Affiliations and Expertise
Principal Engineer, Intelligent Systems Group, Intel Corporation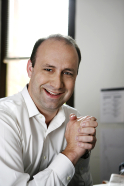 Patrick Crowley is an associate Professor in the Department of Computer Science & Engineering at Washington University in St. Louis, Missouri. His research interests are in computer and network systems architecture, with a current focus on the design of programmable embedded network systems and the invention of superior network monitoring and security techniques. He co-founded the ACM/IEEE Symposium on Architectures for Networking and Communications Systems, and co-edited the three-book series, Network Processor Design. He serves as Associate Editor of the IEEE/ACM Transactions on Networking. In 2007, Crowley was chosen to join the DARPA Computer Science Study Group.
Affiliations and Expertise
Associate Professor, Computer Science & Engineering, Washington University in St. Louis
Intel Recommended Reading List for Developers, 2nd Half 2013 – Books for Embedded Developers, Intel Intel Recommended Reading List for Developers, 1st Half 2014 – Books for Embedded Developers, Intel
There is need for a good, comprehensive book on embedded design and the lab-based approach using the Intel Architecture is very good and practical.
— Tilman Wolf, Associate Professor, Department of Electrical and Computer Engineering, University of Massachusetts, Amherst