Methods of Adipose Tissue Biology Part A, Volume 537
1st Edition
Serial Volume Editors:
Ormond Macdougald
eBook ISBN: 9780124116061
Hardcover ISBN: 9780124116191
Published Date: 1st February 2014
---
Contributors
Preface
Chapter One: Adipocyte-Specific Transgenic and Knockout Models
1 Introduction
2 Loss-of-Function Strategies in Adipocytes In Vivo
3 Gain-of-Function Strategies in Adipocytes In Vivo
Chapter Two: Imaging White Adipose Tissue with Confocal Microscopy
1 Introduction
2 Materials for Imaging Adipose Tissue
3 Methods
4 Summary
Acknowledgment
Chapter Three: Isolation and Study of Adipocyte Precursors
1 Introduction
2 Adipose Tissue Depots and Cell Populations
3 Digestion of Whole WAT for Isolation of SVF
4 Flow Cytometry and FACS
5 Primary Adipocyte Precursor Cell Culture and Differentiation
6 Digestion of Whole WAT for Isolation of Mature Adipocytes
Acknowledgment
Chapter Four: Imaging of Adipose Tissue
1 Introduction
2 Imaging of Whole Mounted Adipose Tissue
3 Imaging of Sectioned Adipose Tissue
Acknowledgment
Chapter Five: Adipose Tissue Angiogenesis Assay
1 Introduction
2 Materials
3 Methods
4 Method Limitations
Acknowledgment
Chapter Six: Quantifying Size and Number of Adipocytes in Adipose Tissue
1 Introduction
2 Technical Aspects
3 Future Challenges and Conclusions
Acknowledgment
Chapter Seven: Use of Osmium Tetroxide Staining with Microcomputerized Tomography to Visualize and Quantify Bone Marrow Adipose Tissue In Vivo
1 Introduction
2 Materials
3 Methods
4 Summary
Acknowledgment
Chapter Eight: Brown Adipose Tissue in Humans
1 Introduction
2 Positron Emission Tomography
3 Magnetic Resonance Imaging
4 Dual Energy Computed Tomography
Chapter Nine: Analyzing the Functions and Structure of the Human Lipodystrophy Protein Seipin
1 Introduction
2 Technical Aspects
3 Discussion
Chapter Ten: Differentiation of Human Pluripotent Stem Cells into Highly Functional Classical Brown Adipocytes
1 Introduction
2 Experimental Components and Considerations
3 Notes with Troubleshooting
Chapter Eleven: Analysis and Measurement of the Sympathetic and Sensory Innervation of White and Brown Adipose Tissue
1 Introduction
2 Surgical Denervation of WAT and BAT Nerves
3 Chemical Denervation of Adipose Tissue Using 6-Hydroxy-Dopamine
4 Local Sensory Denervation of Adipose Tissue Using Capsaicin
5 Assessment of Sympathetic Denervation Using NETO or Content as Measured by HPLC-EC
6 Assessment of Sensory Denervation Using CGRP ELIA
7 Expression of Data
Acknowledgment
Chapter Twelve: Measurement and Manipulation of Human Adipose Tissue Blood Flow Using Xenon Washout Technique and Adipose Tissue Microinfusion
1 Introduction
2 AT 133Xenon Washout—Principle of the Method
3 AT Microinfusion—Principle of the Method
4 Materials
5 Procedure
6 Calculations
7 Other Techniques Used in ATBF Measurement
8 Conclusion
Acknowledgment
Chapter Thirteen: Isolation and Quantitation of Adiponectin Higher Order Complexes
1 Introduction
2 Sample Collection and Preparation
3 Gel Fractionation by FPLC
4 Western Blot Analysis
5 Complex Distribution Quantitation and Presentation
6 Comparison to Other Techniques
7 Concluding Remarks
Acknowledgment
Chapter Fourteen: Genome-Wide Profiling of Transcription Factor Binding and Epigenetic Marks in Adipocytes by ChIP-seq
1 Introduction
2 Technical Aspects
3 Future Challenges
Acknowledgment
Chapter Fifteen: Analysis and Isolation of Adipocytes by Flow Cytometry
1 Introduction
2 Preparation of Adipocytes by Collagenase Digestion of Adipose Tissue
3 Staining of Single Cell Suspensions from Adipose Tissue for Flow Cytometry Analysis
4 Analysis and Sorting of Adipocytes by Flow Cytometry
5 Summary
Acknowledgment
Chapter Sixteen: Flow Cytometry Analyses of Adipose Tissue Macrophages
1 Introduction
2 Materials
3 Methods
4 Discussion
Acknowledgment
Author Index
Subject Index
---
Methods of Adipose Tissue Biology is a must-have for anyone interested in obesity or the physiology of white or brown adipose tissues. It contains state-of-the-art methods from researchers who are world leaders in this field. Detailed lab protocols include methods to visualize adipocytes and adipose tissues in humans and experimental models, converting stem cells into white and brown adipocytes in vitro, evaluating aspects of adipocyte metabolism, inducibly knocking out genes in adipose tissues, and evaluating transcriptional control of adipogenesis on a global scale.
The study of adipose tissue goes hand in hand with our global effort to understand and reverse the epidemic of obesity and associated medical complications
Contributors include leading researchers who have made tremendous contributions to our ability to investigate white and brown adipose tissues
The wide variety of experimental approaches detailed within this volume: including the evaluation of adipose tissue biology at the molecular, biochemical, cellular, tissue, and organismal levels
Investigators and students whose research interests include the development, physiology, or pathophysiology of adipose tissues.
---
No. of pages:

360
Language:

English
Copyright:

© Academic Press

2014
Published:

1st February 2014
Imprint:

Academic Press
eBook

ISBN:

9780124116061
Hardcover

ISBN:

9780124116191
---
About the
Serial Volume Editors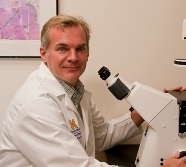 Ormond Macdougald Serial Volume Editor
Ormond A. MacDougald, Ph.D. is the John A. Faulkner Collegiate Professor in Physiology, and a Professor of Molecular & Integrative Physiology, and Internal Medicine in the University of Michigan Medical School. He currently is a Fulbright Scholar at Pembroke College and the Institute of Metabolic Science, University of Cambridge.
MacDougald is an internationally recognized investigator for his work on adipocyte differentiation and metabolism. Specifically, his research explores the signals that act on mesenchymal stem cells to influence fat tissue development and metabolism, including effects on insulin sensitivity. This research provides important insight into the problems of obesity and type 2 diabetes. MacDougald's bibliography reflects more than 100 peer-reviewed journal articles, reviews, and book chapters. MacDougald serves on numerous editorial boards and provides extensive peer-review service for journals and funding agencies. He's a highly sought-after speaker at national and international meetings.
In 2005, MacDougald received the UM Medical School's Achievement in Basic Science Research Award. The same year, he earned the Henry Pickering Bowditch Award, one of the American Physiological Society's highest honors, given to "a distinguished young physiologist less than 42 years of age who has made original and outstanding contributions in physiology." More recently he was elected Fellow of the American Association for the Advancement of Science.
In addition to his research accomplishments, MacDougald is highly regarded for his dedication and commitment to education. He has served in numerous educational roles as director, co-director and lecturer in departmental courses, and has been a member of more than 80 preliminary examination and graduate dissertation committees. He served as director of the Molecular & Integrative Physiology graduate program, and he initiated and directs a summer research program for undergraduate students. He received the Rackham Distinguished Graduate Mentoring Award, and was elected to the League of Excellence in Education at the University of Michigan.
Ormond received his undergraduate degree from the University of Guelph in Ontario, Canada, in 1986. From Michigan State University he received his master's degree in 1988 and a doctorate from the Department of Physiology in 1992. He pursued postdoctoral training from 1992-96 in the Department of Biological Chemistry at Johns Hopkins University, where he began his studies on adipocyte biology with M. Daniel Lane, Ph.D.
MacDougald joined the U-M faculty in 1996 as an Assistant Professor of Physiology and was promoted to Associate Professor in 2002 and to Professor in 2006.
Affiliations and Expertise
John A. Faulkner Collegiate Professor in Physiology, and a Professor of Molecular & Integrative Physiology, and Internal Medicine, University of Michigan Medical School