Mergers, Acquisitions, and Other Restructuring Activities
6th Edition
An Integrated Approach to Process, Tools, Cases, and Solutions
Authors:
Donald DePamphilis
Hardcover ISBN: 9780123854858
eBook ISBN: 9780123854865
Published Date: 22nd August 2011
---
Two strengths distinguish this textbook from others. One is its presentation of subjects in the contexts where they occur. Students see different perspectives on subjects and learn how complex and dynamic the mergers and acquisitions environment is. The other is its use of current events. Of its 72 case studies, 3/4 are new or have been updated. The implications of Dodd-Frank and US Supreme Court rulings affecting the Sarbanes-Oxley Act, among other regulatory changes, are developed to enhance teaching and learning experiences. Other improvements to the 6th edition have shortened and simplified chapters, increased the numbers and types of pedagogical supplements, and expanded the international appeal of examples. With a renewed focus on empirical and quantitative examples, the 6th edition continues to demonstrate how people work together on mergers and acquisitions and why the actions of specific individuals have far-reaching implications.
Presents an integrated approach to the activities involved in mergers, acquisitions, business alliances, and corporate restructurings.
All chapters have been revised, updated, and contain new content, and 14 include more extensive changes. Structural revisions make chapters more streamlined, shorter, and less complex.
Case studies cover a dozen industries, and 75% are new or have been updated. All include discussion questions and answers.
Undergraduate and graduate students worldwide working on mergers & acquisitions, corporate restructuring, business strategy, management, and entrepreneurship.
Dedication
List of Business Case Studies
Preface
Acknowledgments
About the Author
PART I. The Mergers and Acquisitions Environment
Introduction
Chapter 1. Introduction to Mergers and Acquisitions
Inside M&A: dell moves into information technology services
Chapter overview
Mergers and Acquisitions as Change Agents
Why Mergers and Acquisitions Happen
Merger and acquisition waves
Why It Is Important to Anticipate Merger Waves
Alternative forms of corporate restructuring
Friendly versus hostile takeovers
The role of holding companies in mergers and acquisitions
The role of employee stock ownership plans in M&As
Business Alliances as Alternatives to Mergers and Acquisitions
Participants in the Mergers and Acquisitions Process
Alternative investors and lenders
Activist Investors and M&A Arbitrageurs
Do M&As pay off for shareholders, bondholders, and society?
Why some M&As fail to meet expectations
Long-term performance
Some things to remember
Chapter business cases
Chapter 2. Regulatory Considerations
Inside M&A: The limitations of regulation and the lehman brothers meltdown
Chapter overview
Federal securities laws
Antitrust laws
Dodd-frank wall street reform and consumer protection act
State Regulations Affecting Mergers and Acquisitions
National Security-Related Restrictions on Direct Foreign Investment in the United States
The U.S. foreign corrupt practices act
Fair disclosure (regulation FD)
Regulated Industries
Environmental laws
Labor and benefit laws
Cross-border transactions
Some Things to Remember
Chapter Business Cases
Chapter 3. The Corporate Takeover Market
Inside M&A: kraft sweetens
No. of pages:

784
Language:

English
Copyright:

© Academic Press

2011
Published:

22nd August 2011
Imprint:

Academic Press
eBook

ISBN:

9780123854865
Hardcover

ISBN:

9780123854858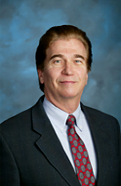 Donald M. DePamphilis has a Ph.D. in economics from Harvard University and has managed more than 30 acquisitions, divestitures, joint ventures, minority investments, as well as licensing and supply agreements. He is currently Clinical Professor of Finance at the College of Business Administration at Loyola Marymount University in Los Angeles. He has also taught mergers and acquisitions and corporate restructuring at the Graduate School of Management at the University of California, Irvine, and Chapman University to undergraduates, MBA, and Executive MBA students. He has published a number of articles on economic forecasting, business planning, and marketing. As Vice President of Electronic Commerce at Experian, Dr. DePamphilis managed the development of an award winning Web Site. He was also Vice President of Business Development at TRW Information Systems and Services, Director of Planning at TRW, and Chief Economist at National Steel Corporation.
Affiliations and Expertise
Clinical Professor of Finance, Loyola Marymount University, Los Angeles, CA, USA
"Mergers, Acquisitions, and Other Restructuring Activities, 6th ed. delivers an essential understanding of the corporate restructuring processes by combining insights from many case studies with academic rigor. The book points out how M&A can create value as well as the ways it can lead to value destruction. In addition to the state of the art valuation techniques, it also explains the regulatory corporate governance framework for both the US and Europe. It's an excellent text, and I highly recommend it."
- Luc Renneboog, Professor of Corporate Finance, CentER, Tilburg University
"Great text book that in a simple and straightforward manner combines the latest insights from academia with contemporary industry practices. It fits perfect in a class of MBA students or executives. I will for sure use it next time I teach M&A."
-Karin Thorburn, DnB Nor Professor of Finance, Norwegian School of Economics and Business Administration
"DePamphilis has masterfully covered in one book all relevant managerial, strategic, financial, accounting, legal and tax aspects of M&A into an easily understood roadmap for any M&A transaction, large or small. With totally up-to-date material, he provides the crucial information that is necessary in today's rapidly changing M&A world."
-Lloyd Levitin, Professor of Clinical Finance and Business Economics, University of Southern California
"Mergers, Acquisitions, and Other Restructuring Activities is quite simply an outstanding text. Don DePamphilis delivers a comprehensive guide to the M&A process from start to finish. The reader is exposed to the latest thoughts on valuation methods as well as the myriad of alternative corporate asset restructuring decisions available to today's managers and how to best evaluate each. The book is punctuated with numerous up-to-date c