Mergers, Acquisitions, and Other Restructuring Activities
6th Edition
An Integrated Approach to Process, Tools, Cases, and Solutions
Author:
Donald DePamphilis
Hardcover ISBN: 9780123854858
eBook ISBN: 9780123854865
Published Date: 22nd August 2011
Secure Checkout
Personal information is secured with SSL technology.
Free Shipping
Free global shipping
No minimum order.
---
Two strengths distinguish this textbook from others. One is its presentation of subjects in the contexts where they occur. Students see different perspectives on subjects and learn how complex and dynamic the mergers and acquisitions environment is. The other is its use of current events. Of its 72 case studies, 3/4 are new or have been updated. The implications of Dodd-Frank and US Supreme Court rulings affecting the Sarbanes-Oxley Act, among other regulatory changes, are developed to enhance teaching and learning experiences. Other improvements to the 6th edition have shortened and simplified chapters, increased the numbers and types of pedagogical supplements, and expanded the international appeal of examples. With a renewed focus on empirical and quantitative examples, the 6th edition continues to demonstrate how people work together on mergers and acquisitions and why the actions of specific individuals have far-reaching implications.
Presents an integrated approach to the activities involved in mergers, acquisitions, business alliances, and corporate restructurings.
All chapters have been revised, updated, and contain new content, and 14 include more extensive changes. Structural revisions make chapters more streamlined, shorter, and less complex.
Case studies cover a dozen industries, and 75% are new or have been updated. All include discussion questions and answers.
Undergraduate and graduate students worldwide working on mergers & acquisitions, corporate restructuring, business strategy, management, and entrepreneurship.
Dedication
List of Business Case Studies
Preface
Acknowledgments
About the Author
PART I. The Mergers and Acquisitions Environment
Introduction
Chapter 1. Introduction to Mergers and Acquisitions
Inside M&A: dell moves into information technology services
Chapter overview
Mergers and Acquisitions as Change Agents
Why Mergers and Acquisitions Happen
Merger and acquisition waves
Why It Is Important to Anticipate Merger Waves
Alternative forms of corporate restructuring
Friendly versus hostile takeovers
The role of holding companies in mergers and acquisitions
The role of employee stock ownership plans in M&As
Business Alliances as Alternatives to Mergers and Acquisitions
Participants in the Mergers and Acquisitions Process
Alternative investors and lenders
Activist Investors and M&A Arbitrageurs
Do M&As pay off for shareholders, bondholders, and society?
Why some M&As fail to meet expectations
Long-term performance
Some things to remember
Chapter business cases
Chapter 2. Regulatory Considerations
Inside M&A: The limitations of regulation and the lehman brothers meltdown
Chapter overview
Federal securities laws
Antitrust laws
Dodd-frank wall street reform and consumer protection act
State Regulations Affecting Mergers and Acquisitions
National Security-Related Restrictions on Direct Foreign Investment in the United States
The U.S. foreign corrupt practices act
Fair disclosure (regulation FD)
Regulated Industries
Environmental laws
Labor and benefit laws
Cross-border transactions
Some Things to Remember
Chapter Business Cases
Chapter 3. The Corporate Takeover Market
Inside M&A: kraft sweetens its offer to overcome cadbury's resistance
Chapter overview
Alternative models of corporate governance
Factors that affect corporate governance
Alternative takeover tactics in the corporate takeover market
What makes the aggressive approach successful?
Other tactical considerations
Developing a bidding or takeover strategy
Alternative takeover defenses in the corporate takeover market
The impact of takeover defenses on shareholder and bondholder value
Some things to remember
Chapter business cases
PART II. The Mergers and Acquisitions Process: Phases 1 through 10
Introduction
Chapter 4. Planning: Developing Business and Acquisition Plans
Inside M&A: Nokia's Gamble to Dominate the Smartphone Market Falters
Chapter Overview
A Planning-Based Approach to M&As
Phase 1: Building the Business Plan
The Business Plan as a Communication Document
Phase 2: Building the Merger–Acquisition Implementation Plan
Some Things to Remember
Chapter Business Cases
Chapter 5. Implementation: Search through Closing
Inside M&A: bank of america acquires merrill lynch
Chapter overview
Phase 3: the search process
Phase 4: the screening process
Phase 5: first contact
Phase 6: negotiation
Phase 7: developing the integration plan
Phase 8: closing
Phase 9: implementing postclosing integration
Phase 10: conducting a postclosing evaluation
Some things to remember
Chapter business cases
Chapter 6. Integration
Inside M&A: general electric's water business fails to meet expectations
Chapter overview
The role of integration in successful M&As
Viewing integration as a process
Integrating business alliances
Some things to remember
Chapter business cases
PART III. Merger and Acquisition Valuation and Modeling
Introduction
Chapter 7. A Primer on Merger and Acquisition Cash-Flow Valuation
Inside M&A: the importance of distinguishing between operating and nonoperating assets
Chapter overview
Required returns
Analyzing risk
Calculating free cash flows
Applying income or discounted-cash-flow methods
Valuing firms subject to multiple growth periods
Valuing firms under special situations
Using the enterprise method to estimate equity value
Valuing nonoperating assets
Putting it all together
Some things to remember
Chapter business cases
Chapter 8. Applying Relative, Asset-Oriented, and Real-Option Valuation Methods to Mergers and Acquisitions
Inside M&A: a real-options perspective on microsoft's dealings with Yahoo!
Chapter overview
Applying relative-valuation (market-based) methods
Applying asset-oriented methods
The replacement cost method
Valuing the firm using the weighted-average method
Analyzing mergers and acquisitions in terms of real options
Determining when to use the different approaches to valuation
Which valuation methods are actually used in practice
Some things to remember
Chapter business cases
Chapter 9. Applying Financial Modeling Techniques
Inside M&A: HP buys EDS—the role of financial models in decision making
Chapter overview
Limitations of financial data
The model-building process
Using financial models in support of M&A negotiations
Alternative applications of M&A financial models
Some things to remember
Chapter business cases
Chapter 10. Analysis and Valuation of Privately Held Companies
Inside M&A: cashing out of a privately held enterprise
Chapter overview
Demographics of privately held businesses
Governance issues in privately held and family-owned firms
Challenges of valuing privately held companies
Process for valuing privately held businesses
Step 1: adjusting financial statements
Step 2: applying valuation methodologies to privately held companies
Step 3: developing discount (capitalization) rates
Step 4: applying control premiums, liquidity, and minority discounts
Reverse mergers
Using leveraged employee stock ownership plans to buy private companies
Empirical studies of shareholder returns
Some things to remember
Chapter Business Cases
PART IV. Deal-Structuring and Financing Strategies
Introduction
Chapter 11. Structuring the Deal
Inside M&A: pfizer acquires wyeth labs despite tight credit markets
Chapter overview
The deal-structuring process
Form of acquisition vehicle and postclosing organization
Legal form of the selling entity
Form of payment or total consideration
Managing risk and closing the gap on price
Using collar arrangements to preserve shareholder value
Form of acquisition
Some things to remember
Chapter business cases
Chapter 12. Structuring the Deal
Inside M&A: continued consolidation in the generic pharmaceuticals industry
Chapter overview
General tax considerations and issues
Taxable transactions
Tax-free transactions
Other tax considerations affecting corporate restructuring
Financial reporting of business combinations
Impact of purchase accounting on financial statements
International accounting standards
Recapitalization accounting
Some things to remember
Chapter business cases
Chapter 13. Financing Transactions
Inside M&A: Kinder Morgan Buyout Raises Ethical Questions
Chapter Overview
Characterizing Leveraged Buyouts
How do LBOS create value?
When Do Firms Go Private?
Financing Transactions
Common Forms of Leveraged Buyout Deal Structures
Prebuyout and Postbuyout Shareholder Returns
Using DCF Methods to Value Leveraged Buyouts
LBO Valuation and Structuring Model Basics
Some Things to Remember
Chapter Business Cases
PART V. Alternative Business and Restructuring Strategies
Introduction
Chapter 14. Joint Ventures, Partnerships, Strategic Alliances, and Licensing
Inside M&A: microsoft partners with yahoo! —an alternative to takeover?
Chapter overview
Motivations for business alliances
Critical success factors for business alliances
Alternative legal forms of business alliances
Strategic and operational plans
Resolving business alliance deal-structuring issues
Empirical findings
Some things to remember
Chapter business cases
Chapter 15. Alternative Exit and Restructuring Strategies
Inside M&A: Bristol-Myers Squibb Splits off the Rest of Mead Johnson
Chapter Overview
Commonly Stated Motives for Exiting Businesses
Divestitures
Spin-Offs
Equity Carve-Outs
Split-Offs and Split-Ups
Tracking, Targeted, and Letter Stocks
Voluntary Liquidations (Bust-Ups)
Comparing Alternative Exit and Restructuring Strategies
Choosing among Divestiture, Carve-Out, and Spin-Off Restructuring Strategies
Determinants of Returns to Shareholders Resulting from Restructuring Strategies
Some Things to Remember
Chapter Business Cases
Chapter 16. Alternative Exit and Restructuring Strategies
Inside M&A: calpine emerges from the protection of bankruptcy court
Chapter overview
Business failure
Voluntary settlements with creditors outside of bankruptcy
Reorganization and liquidation in bankruptcy
Analyzing strategic options for failing firms
Failing firms and systemic risk
Predicting corporate default and bankruptcy
Valuing distressed businesses
Empirical studies of financial distress
Some things to remember
Chapter business cases
Chapter 17. Cross-Border Mergers and Acquisitions
Inside M&A: inbev buys an american icon for $52 billion
Chapter overview
Distinguishing between developed and emerging economies
Globally integrated versus segmented capital markets
Motives for international expansion
Common international market entry strategies
Structuring cross-border transactions
Financing cross-border transactions
Planning and implementing cross-border transactions in emerging countries
Valuing cross-border transactions
Empirical studies of financial returns to international diversification
Some things to remember
Chapter business cases
Glossary
Index
No. of pages:

784
Language:

English
Copyright:

© Academic Press

2011
Published:

22nd August 2011
Imprint:

Academic Press
Hardcover

ISBN:

9780123854858
eBook

ISBN:

9780123854865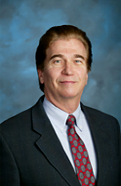 Donald M. DePamphilis has a Ph.D. in economics from Harvard University and has managed more than 30 acquisitions, divestitures, joint ventures, minority investments, as well as licensing and supply agreements. He is Emeritus Clinical Professor of Finance at the College of Business Administration at Loyola Marymount University in Los Angeles. He has also taught mergers and acquisitions and corporate restructuring at the Graduate School of Management at the University of California, Irvine, and Chapman University to undergraduates, MBA, and Executive MBA students. He has published a number of articles on economic forecasting, business planning, and marketing. As Vice President of Electronic Commerce at Experian, Dr. DePamphilis managed the development of an award winning Web Site. He was also Vice President of Business Development at TRW Information Systems and Services, Director of Planning at TRW, and Chief Economist at National Steel Corporation.
Affiliations and Expertise
Clinical Professor of Finance, Loyola Marymount University, Los Angeles, CA, USA
"Mergers, Acquisitions, and Other Restructuring Activities, 6th ed. delivers an essential understanding of the corporate restructuring processes by combining insights from many case studies with academic rigor. The book points out how M&A can create value as well as the ways it can lead to value destruction. In addition to the state of the art valuation techniques, it also explains the regulatory corporate governance framework for both the US and Europe. It's an excellent text, and I highly recommend it."
- Luc Renneboog, Professor of Corporate Finance, CentER, Tilburg University
"Great text book that in a simple and straightforward manner combines the latest insights from academia with contemporary industry practices. It fits perfect in a class of MBA students or executives. I will for sure use it next time I teach M&A."
-Karin Thorburn, DnB Nor Professor of Finance, Norwegian School of Economics and Business Administration
"DePamphilis has masterfully covered in one book all relevant managerial, strategic, financial, accounting, legal and tax aspects of M&A into an easily understood roadmap for any M&A transaction, large or small. With totally up-to-date material, he provides the crucial information that is necessary in today's rapidly changing M&A world."
-Lloyd Levitin, Professor of Clinical Finance and Business Economics, University of Southern California
"Mergers, Acquisitions, and Other Restructuring Activities is quite simply an outstanding text.  Don DePamphilis delivers a comprehensive guide to the M&A process from start to finish.   The  reader is exposed to the latest thoughts on valuation methods as well as the myriad of alternative corporate asset restructuring decisions available to today's managers and how to best evaluate each.  The book is punctuated with numerous up-to-date case examples as well as case study problems for analysis, giving the reader an immediate connection between the textual discussion and what we observe in practice.  I have no doubt the book's content will appeal to a wide audience including students, instructors and practitioners.  I particularly like the chapters on valuation methods and the fact that the text is accompanied by excellent Excel spreadsheet models for executing a complete analysis.  In sum, Mergers, Acquisitions, and Other Restructuring Activities is a comprehensive, up-to-date, outstanding text."
-Scott C. Linn, R.W. Moore Chair in Finance and Economic Development, the University of Oklahoma
"After teaching M&A for ten years, I was relieved when last semester I finally switched to DePamphilis' text. His single book replaced numerous other sources that I had to use before. DePamphilis' academic rigor is combined with his deep personal experience as a deal maker, and thus the textbook is highly valuable to both newcomers and those being involved in transactions for many years."
-Viktoria Dalko, Global Professor of Finance, Harvard University Extension School
Tax Exemption
We cannot process tax exempt orders online. If you wish to place a tax exempt order please
contact us
.
Elsevier.com visitor survey
We are always looking for ways to improve customer experience on Elsevier.com.
We would like to ask you for a moment of your time to fill in a short questionnaire, at the end of your visit.

If you decide to participate, a new browser tab will open so you can complete the survey after you have completed your visit to this website.

Thanks in advance for your time.
Accept
Decline